Supplies:
Crayola Crayons - 24 Count
Crayola Marker & Watercolour Paper - 22.9 cm x 30.5 cm (9" x 12")
Crayola Sketchbooks - 1 per student
Crayola Fine Line Markers - 12 Count
Crayola Broad Line Markers - 16 Count
Rulers
Pencils
Erasers
Cardstock Paper - 21.6 cm x 27.9 cm (8 ½" x 11") - 1 per student
Steps:
Choose the orientation you want to use for your brochure.
- horizontal
- vertical
- square
Draw some layout ideas in your sketchbook.
Use boxes and lines to indicate:
- information zones
- framing - negative space or borders
- typography - font weight, size, slant
Choose the design you like the best.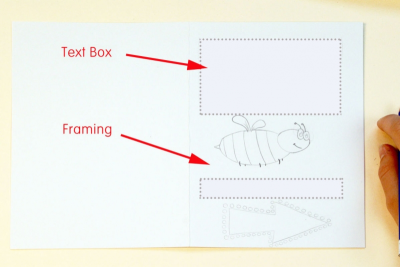 Use a pencil to lightly draw the compositional framework on your good paper.
- text boxes
- framing
- image boxes
Use a pencil to draw the pictures.
Lightly pencil in the text.
Share your work with a partner to get feedback about the composition and check the spelling.
Make any changes.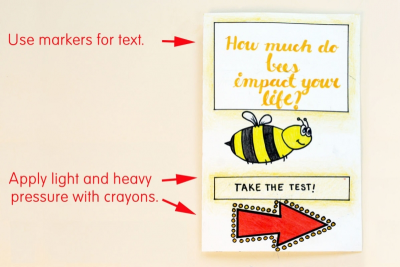 Use markers to colour in the text.
Use crayons to colour the images.
Apply light and heavy pressure with the crayons to make the pictures stand out.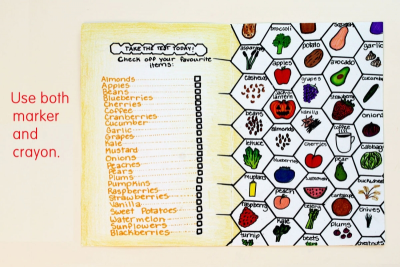 Use both marker and crayon to create contrast.
Subjects:

Grades:

Grade 4,

Grade 5,

Grade 6,

Grade 7,

Grade 8,

Grade 9
---
Related Lesson Plans