Supplies:
Crayola Modeling Clay - Variety of Colours
Canvas Boards - 12.7 cm x 17.7 cm (5" x 7") - 1 per student
Toothpicks and Bamboo Skewers
Various Modeling Tools (optional)
Steps: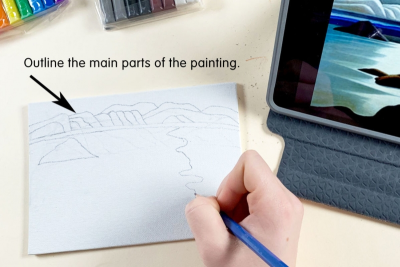 Refer to your source image.
Outline the main part of your painting on the canvas board.
Pay careful attention to the division of space and overall composition.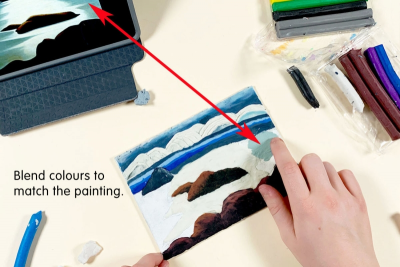 Use modeling clay to recreate the painting.
Blend colours to match the colours in the painting.
Press thin layers of modeling clay onto the canvas board.
Pay close attention to the way one colour meets another.
- crisp, hard edges
- blurred, soft edges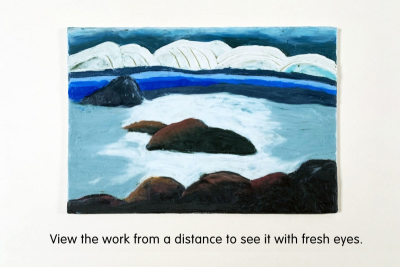 View your work from a distance to see it with fresh eyes.
Compare it with your source image and make any changes you might need.
Subjects:

Grades:

Grade 6,

Grade 7,

Grade 8,

Grade 9
---
Related Lesson Plans