Supplies:
Crayola Fine Line Markers - 12 Count
Crayola Marker & Watercolour Paper - 22.9 cm x 30.5 cm
Crayola Scissors
Cardstock Paper - 11 cm x 14 cm (4" x 6") - 1 per student
Pencils
Pipe Cleaners
Small Hole Punch
Steps: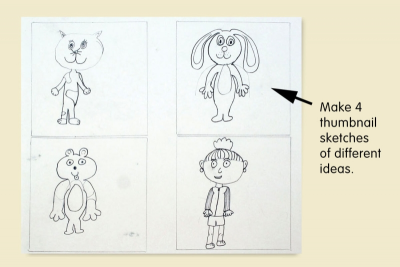 Start by making 4 thumbnail sketches of possible characters.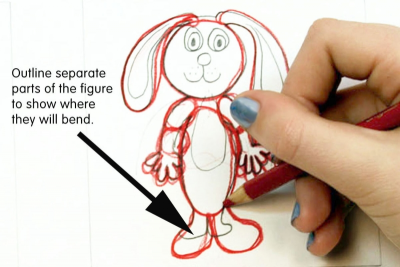 Choose the character you want to make.
Use a coloured pencil, or marker to outline separate parts of the figure.
Think about how you want the parts to move, for example,
- the arm can have 2 parts and bend at the elbow as well as the shoulder
- the arm can have 1 part and only bend at the shoulder
You will be joining the parts to each other with small pieces of pipe cleaner.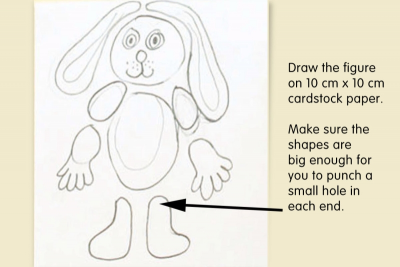 Draw the figure on a piece of 10 cm x 10 cm (4" x 4") cardstock paper.
Make sure the shapes are big enough for you to punch a small hole in each end for the fasteners.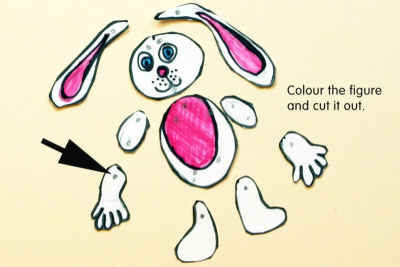 Use markers to colour the figure and then cut it out.
Arrange the shapes in the order they will go when joined together.
Use a pencil to mark where you will make the holes for the fasteners.
Make sure the holes are placed far enough inside the shape so they will not tear.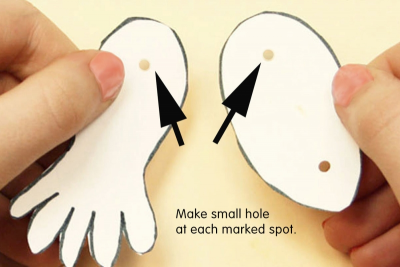 Make small holes at each marked spot.
- use an extra small hole punch OR
- place the paper on a piece of heavy sponge and press the point of a compass through the spot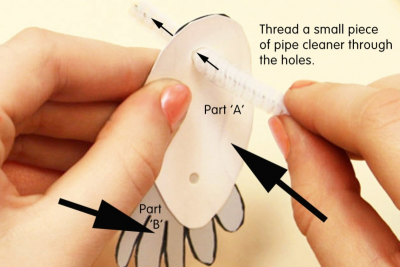 Place two parts that you want to join face to face and line up the holes.
Thread a small piece of pipe cleaner through the holes.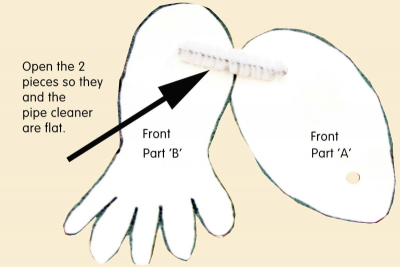 Open the paper shapes.
Place them on the table so that the pipe cleaner and the shapes are flat.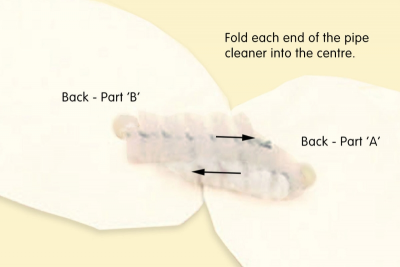 Place the joined shapes face down on the table.
Fold each end of the pipe cleaner into the centre so they close like a staple.
Test the joint to see if it will bend easily.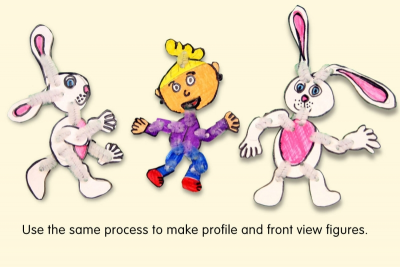 Use the same process to make profile or front view figures.
Pose the figures in different ways by bending the jointed parts at different angles.
Subjects:

Language Arts,

Visual Arts,

Media Literacy

Grades:

Grade 5,

Grade 6,

Grade 7,

Grade 8,

Grade 9
---
Related Lesson Plans