Supplies:
Crayola Construction Paper - 22.9 cm x 30.5 cm (9" x 12")
Crayola Washable No-Run School Glue
Crayola Scissors
Googly Eyes
Rulers
Pipe Cleaners - Red
Bamboo Skewers - 1 per small groups to share
Cotton Balls
Hole Punch
String or Ribbon
Steps: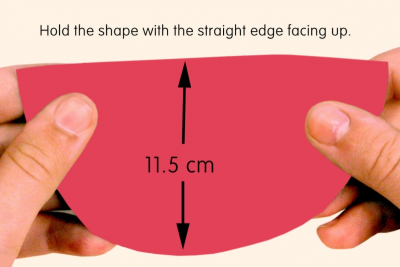 Cut a semicircle with a 22.9 cm base and 11.5 cm radius out of red construction paper. (9" x 4 ½")
Hold the shape with the straight edge facing up.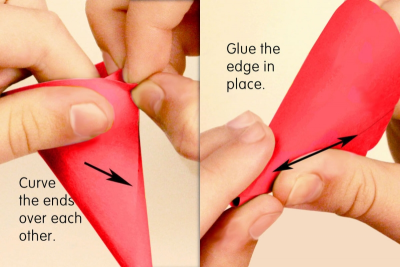 Curve the ends of the paper over each other.
Twist the paper to make a cone.
Use Crayola Washable Glue to hold the paper in place.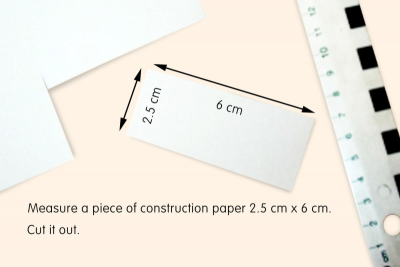 Measure a piece of white construction paper to make a rectangle 2.5 cm x 6 cm (1" x 2 ½").
Cut it out.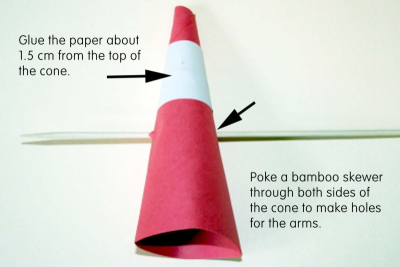 Glue the rectangle around the top of the cone about 1.5 cm (1/2") from the top of the cone.
About halfway down the cone poke a bamboo skewer through both sides of the paper to make holes so for the arms.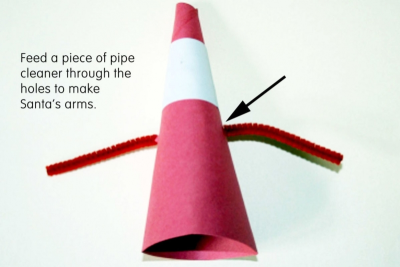 Feed a pipe cleaner through the holes to make Santa's arms.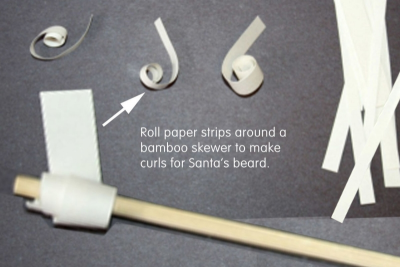 Cut 8 - 10 pieces of white construction paper into .5 cm x 4 cm (½"" x 1½") strips.
Roll the paper strips around a bamboo skewer to make curls for Santa's hair and beard.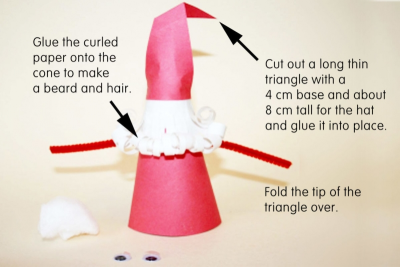 Glue the curled paper onto the cone to make a beard and hair.
Draw a tall, thin triangle with a 4 cm (1.5") base and about 8 cm (3") tall on a piece of red construction paper.
Cut it out to make the hat.
Glue in in place.
Fold the top of the triangle hat over.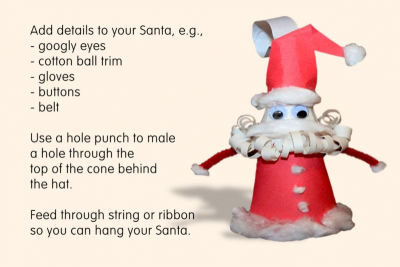 Add details to Santa to make your Santa unique, for example,
- googly eyes
- cotton ball trim​
- gloves
- buttons
- belt
Use a hole punch to make a hole through the top of the cone behind Santa's hat.
Feed through string or ribbon so you can hang your Santa.
Subjects:

Language Arts,

Mathematics,

Social Studies,

Visual Arts

Grades:

Grade 2,

Grade 3,

Grade 4,

Grade 5,

Grade 6
---
Related Lesson Plans