COSTUME DESIGN – Proportion, Colour, Detail

Students work with watercolour pencils to design and illustrate a costume for an imaginary Cirque de Soleil performance.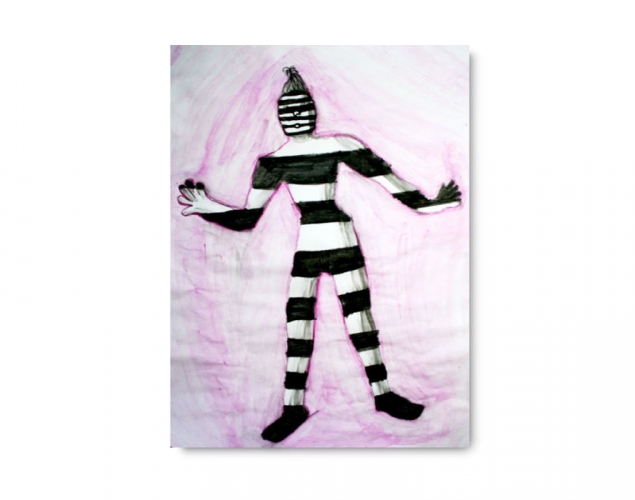 Supplies:
Crayola Marker &Watercolour Paper - 22.9 cm x 30.5 cm (9" x 12")
Crayola Watercolour Pencils
Crayola Paint Brushes
Crayola Scissors
Pencils
Erasers
Water Containers
Paper Towels
Pipe Cleaners
Hole Punch - ⅛" hole
Cardstock Paper - 21.6 cm x 27.9 cm (8.5" x 11")
Steps: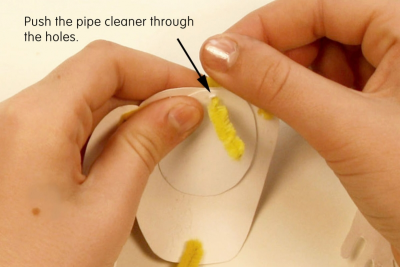 Cut out all the pieces of the mannequin pattern. (Downloads - Mannequin_Pattern.pdf)
Punch small holes where the joints should be.
Cut small pieces of pipe cleaner to use for fasteners.
Place one piece of the mannequin on top of the other where it will be joined.
Line up the holes and push the pipe cleaner through.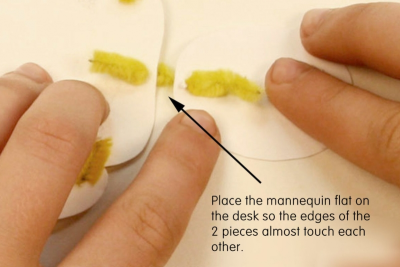 Place the mannequin flat on the desk so the edges of the 2 pieces almost touch each other.
Bend the ends of the pipe cleaner into the middle.
Flatten them so they close like a staple.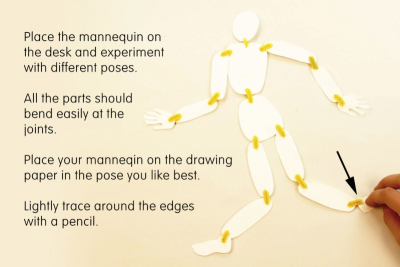 Place the mannequin on the desk.
Experiment with poses.
All the parts should bend easily at the joints.
Place your mannequin on the drawing paper in the pose you like best.
Lightly trace around the edges with pencil.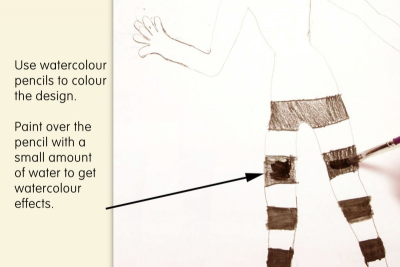 Draw your design over the mannequin outline.
Use watercolour pencils to colour the design.
Paint over the pencil with a small amount of water to get watercolour effects.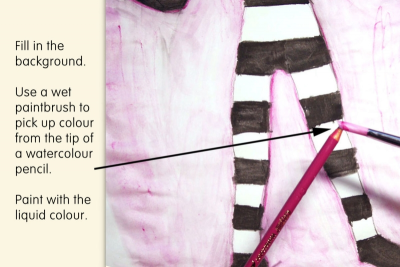 Fill in the background.
Use a wet paintbrush to pick up colour from the tip of the watercolour pencil.
Paint with the liquid colour.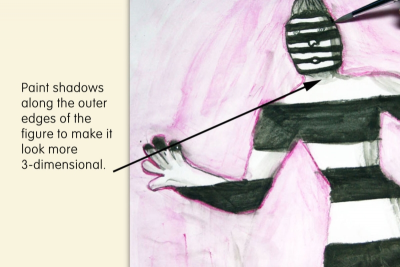 Paint shadows along the outer edges of the figure to make it seem more 3-dimensional.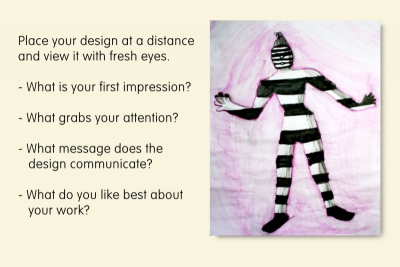 Place your design at a distance and view it with fresh eyes.
- What is your first impression?
- What grabs your attention?
- What message does your design communicate?
- What do you like best about your work?
Subjects:

Language Arts,

Mathematics,

Social Studies,

Visual Arts

Grades:

Grade 4,

Grade 5,

Grade 6,

Grade 7,

Grade 8
---
Related Lesson Plans