TEXTURE INVESTIGATION – Exploring Paint and Texture

Children explore a variety of ways to make texture with paint by mixing it with things such as salt, coconut and hamster shavings, and applying it with different textured surfaces, then they use what they have learned to create a texture painting.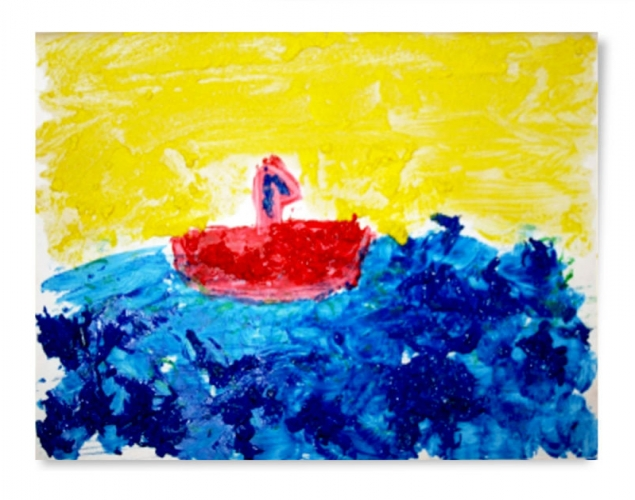 Supplies:
Crayola Washable Paint
Crayola Paintbrushes - 5 Count
Crayola Doodle Pad - 22.9 cm x 30.5 cm (9" x 12")
Crayola Marker & Watercolour Paper - 22.9 cm x 30.5 cm (9" x 12")
Recycled Newspapers
Hamster Shavings
Table Salt
Shredded Coconut
Bubble Wrap
Small Rolling Pins
String
Hot Glue Gun
Hot Glue Sticks
Paint Containers
Paint Trays
Masking Tape
Paper Towels
Steps: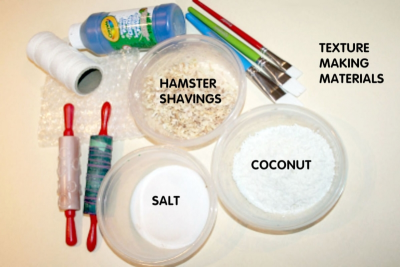 Gather all the materials listed under MATERIALS.
- paint
- paintbrushes
- paper
- small rolling pins
- bubble wrap
- string
- hot glue gun
- hot glue sticks
- hamster shavings
- table salt
- shredded coconut
- paint trays
- paint containers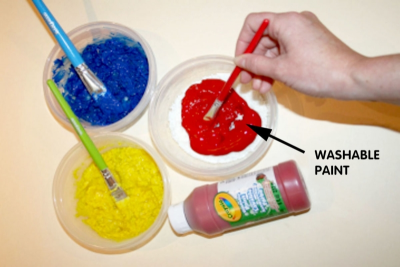 Set up Texture Investigation Centre
Mix 3 separate containers of texture paint.
- salt + paint
- shredded coconut + paint
- hamster shavings + paint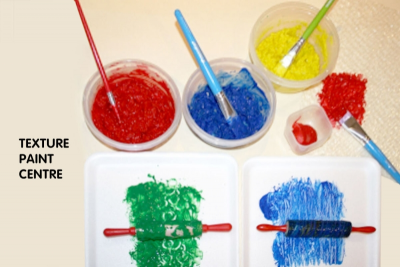 Place the texture paints, bubble wrap, rolling pins, paint trays and newsprint on the centre table.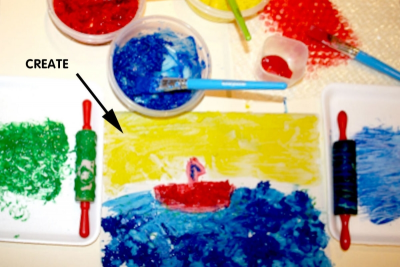 Invite students to investigate and explore with the materials on a piece of paper.
Encourage them to create an artwork using the textures.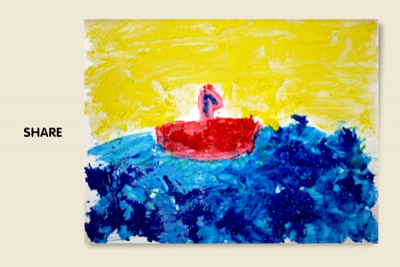 Invite children to share their work and talk about what they discovered in the centre.
Subjects:

Language Arts,

Science,

Visual Arts

Grades:

Pre-Kindergarten,

Kindergarten,

Grade 1
---
Related Lesson Plans