Supplies:
Crayola Modeling Clay - Multiple Colours
Crayola Glue Sticks
Crayola Scissors
Bristol Board or Cardstock Paper - 13.9 cm x 21.6 cm (5.5" x 8.5")
Pencils
Steps: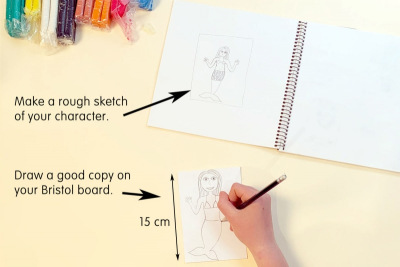 Start by making a rough sketch of your character.
Draw a good copy of your character on a piece of Bristol board.
Make the drawing from 10 cm (4") to 15 cm (6") tall.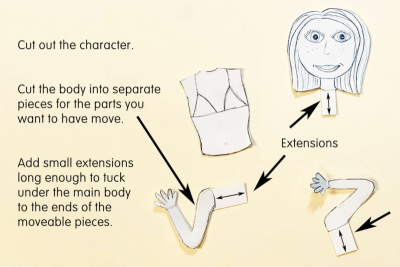 Decide which parts you want to have move, for example, the head and arms.
Cut out the body so the moveable parts are separate pieces.
Glue small extensions of Bristol board long enough to tuck under the main body to the ends of the moveable pieces.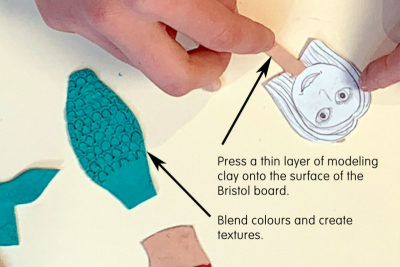 Press a thin layer of modeling clay onto the surface of the Bristol board.
Blend two colours or more together to get new colours.
Use a pencil or toothpick to create texture.
Cover the entire surface of the Bristol board, including the extensions with modeling clay.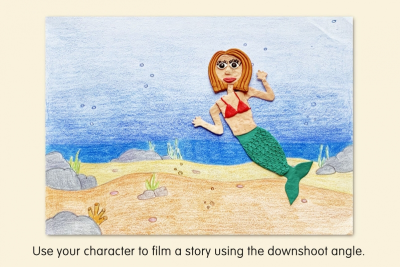 Subjects:

Language Arts,

Visual Arts,

Media Literacy

Grades:

Grade 1,

Grade 2,

Grade 3,

Grade 4,

Grade 5,

Grade 6,

Grade 7,

Grade 8,

Grade 9,

Grade 10
---
Related Lesson Plans