CHARACTER CUBE – Colour, Form, Contrast

Students draw 6 different characters expressing different emotions on a hexahedron net and then create a cube that they use as part of a role-playing game to create imaginary dialogues based on themes they have chosen.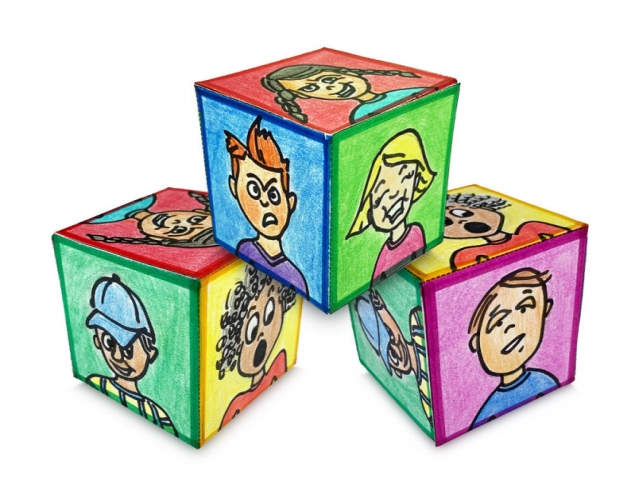 Supplies:
Crayola Markers
Crayola Coloured Pencils
Crayola Scissors
Crayola Glue Sticks
Cardstock Paper - 21.6 cm x 27.9 cm (8.5" x 11")
Steps:
Draw a different character on each face of the net. (Downloads - HexahedronNet.pdf)
Make each character express a different emotion. (Downloads - MakingFaces.pdf)
Colour the images with coloured pencils.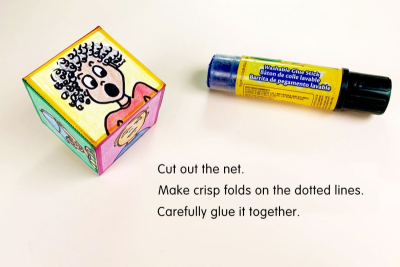 Cut out the net.
Make crisp folds on the dotted lines.
Carefully glue it together.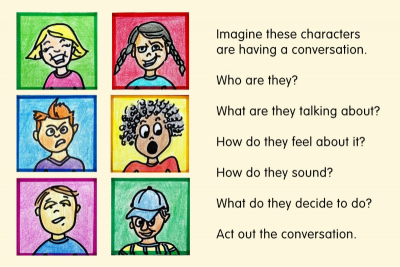 Use the cube to create a dialogue.
Decide on a theme, e.g., grounded; screen time; homework; rules; the environment.
Imagine these 6 characters are having a conversation.
- Who are they?
- What are they talking about?
- How do they feel about it?
- How do they sound?
- What do they decide to do?
Act out the conversation with some friends or take on the different characters by yourself.

Subjects:

Grades:

Grade 4,

Grade 5,

Grade 6,

Grade 7,

Grade 8
---
Related Lesson Plans