Supplies:
Crayola Scissors
Crayola Fine Line Markers
Crayola Twistables Coloured Pencils - 24 Count
Cardstock Paper - 10.8 cm x 28 cm (4 ¼" x 11") - 1 per student
Rulers
Pencils
Erasers
Steps: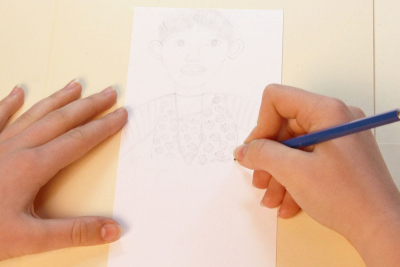 Choose the character you want to use to represent the book.
Draw the head and shoulders of the character at the top of the paper.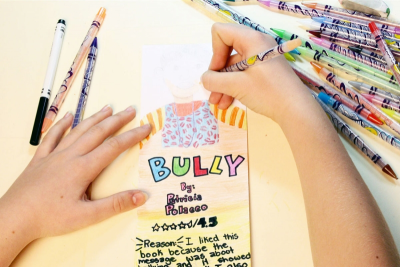 Use coloured pencils to colour the drawing.
Add details and pattern.
Add the following to the bottom half of the paper:
- TITLE of the book
- AUTHOR
- RATING
- REASON
Outline everything in marker.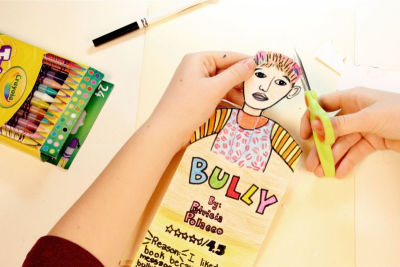 Cut out around the shoulders and head at the top of the paper.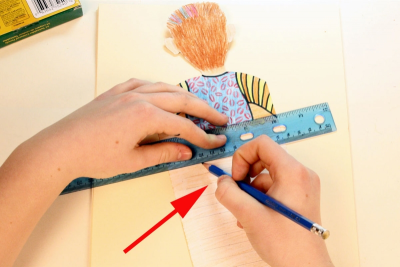 Turn the paper over.
Draw the back of the head and shoulders on the back of the paper
Make sure they line up with the front.
- You may want to place the paper on a window or blank computer screen to see the outline of the front.
Mark 1 cm spaces with dots down both sides of the lower half of the paper.
Draw lines across the paper to connect the dots.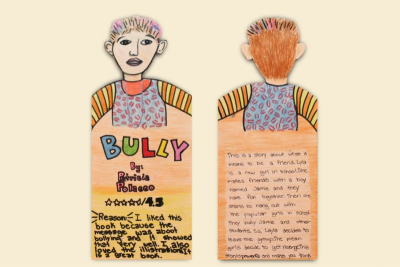 Write a summary of the story in a way that helps people decide whether or not they want to read it.
Be sure the information is accurate and interesting on both sides of the book remark.
Display the book remark beside the book.
Subjects:

Grades:

Grade 4,

Grade 5,

Grade 6,

Grade 7,

Grade 8
---
Related Lesson Plans