Supplies:
Crayola Erasable Coloured Pencils - 24 Count
Crayola Marker & Watercolour Paper - 22.9 cm x 30.5 cm (9" x 12")
Laminated Leaves
Steps: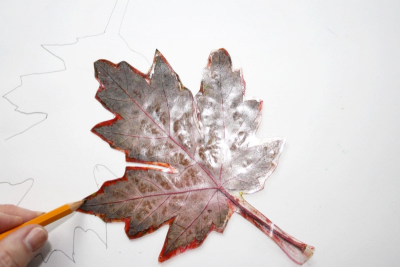 Trace around the outer edge of a leaf.
Place a different leaf on top of part of the tracing and trace around it.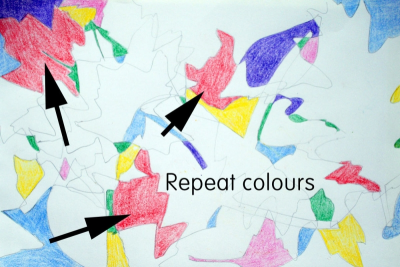 Continue to overlap leaves and trace them until you have filled the page with shapes.
Choose a combination of warm and cool colours to colour in the shapes.
Every time you use a colour, use it at least 3 more times in different parts of the design before changing colour.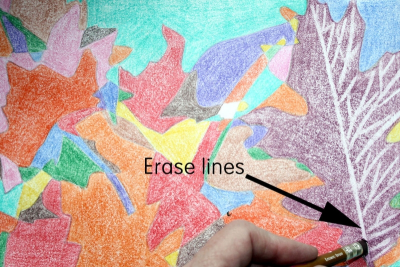 Be sure you have put a good, solid coat of colour in each shape.
Give it a second coat if the colour is not intense.
Use the eraser at the end of each pencil to erase different line patterns in each of the shapes.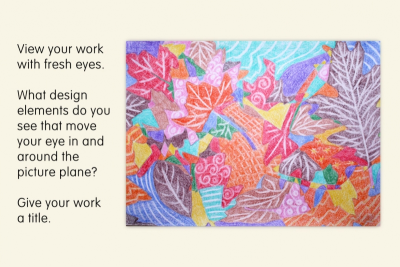 Look at your design with fresh eyes.
What design elements do you see that move your eye in and around the picture plane?
Give your design a title.
What makes this a good title for your design?
Subjects:

Language Arts,

Mathematics,

Science,

Visual Arts

Grades:

Grade 4,

Grade 5,

Grade 6,

Grade 7,

Grade 8
---
Related Lesson Plans