Supplies:
Crayola Markers
Crayola Watercolours
Crayola Glitter Glue
Pencil
Water
Crayola No-Run School Glue
Crayola Paint Brush
Cardstock
Disposable Cup
Picture Frame
CIY Staff Tips:
For best results, ensure watercolour and glitter glue is dry to the touch before colouring with markers.
Steps: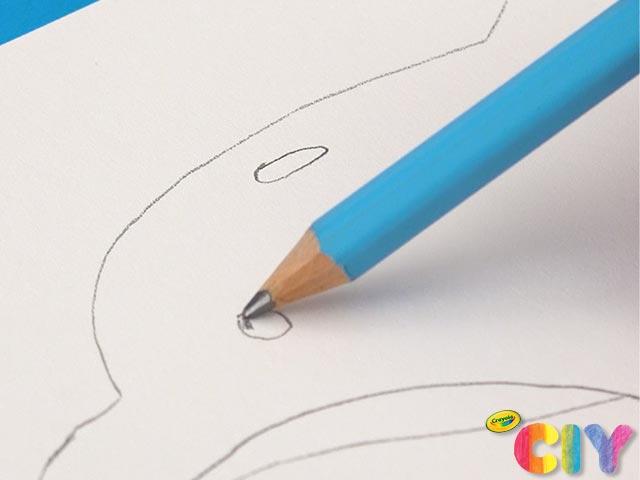 Sketch outline of dolphin on cardstock with pencil.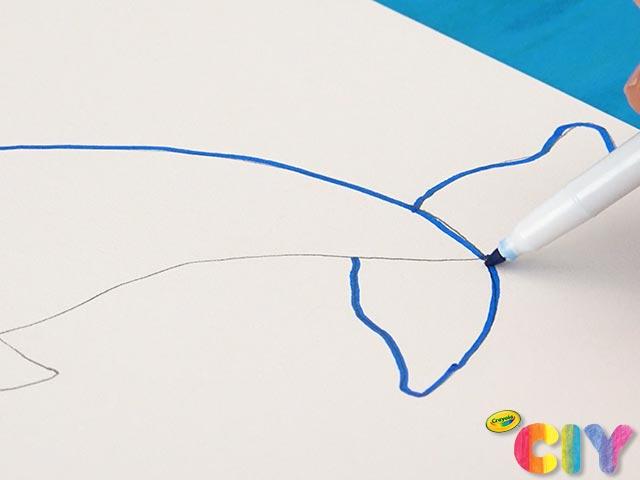 Trace over pencil with markers.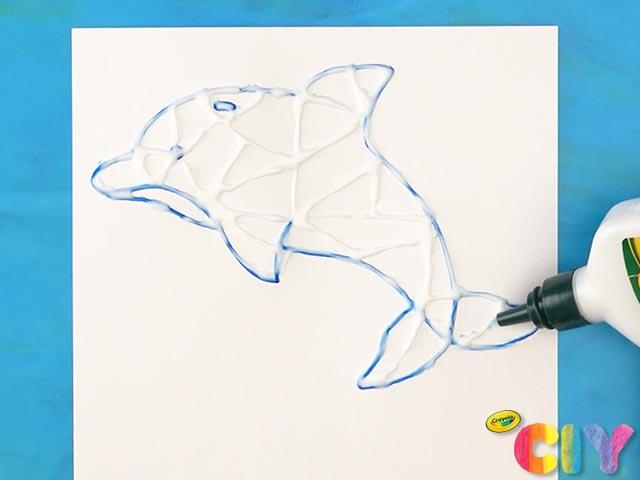 Trace over marker with thin line of school glue. Add straight lines inside dolphin outline to create mosaic pattern. Dry 1–2 hours.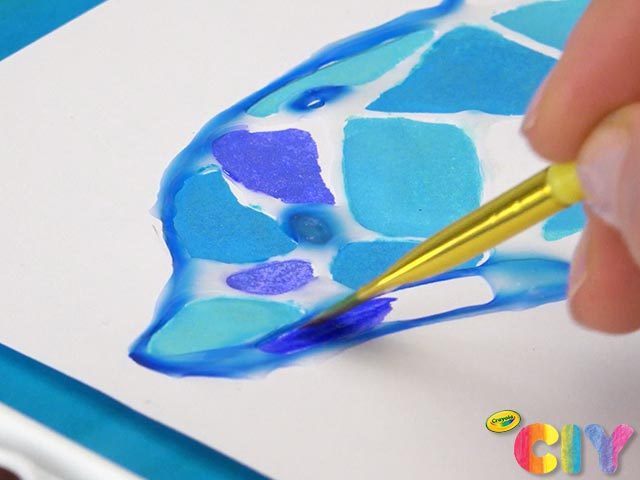 Paint sections of dolphin with various watercolours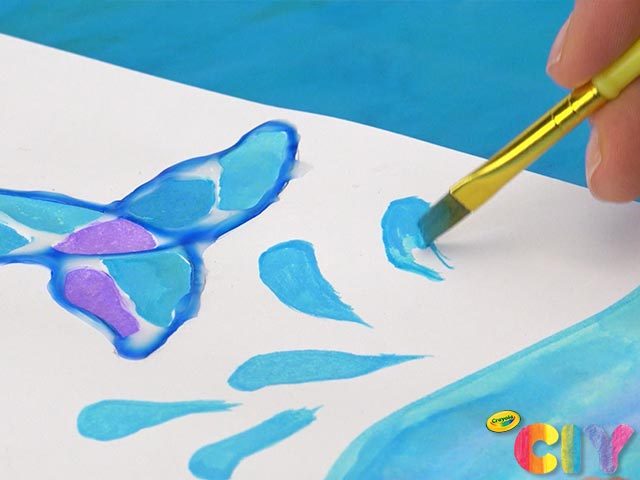 Paint additional watercolour elements, like the ocean and splashes, under dolphin.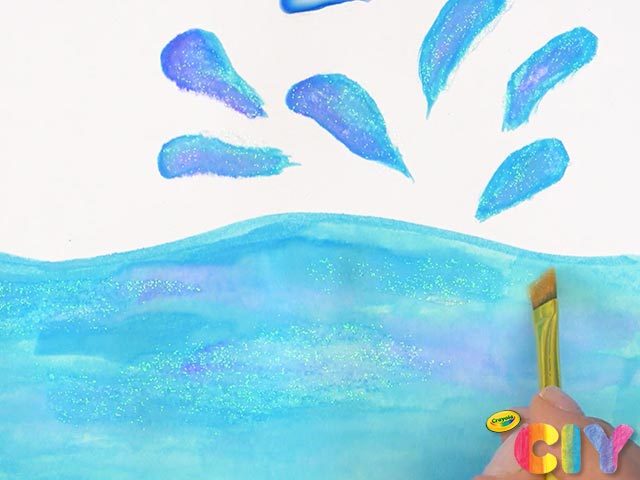 Add sparkly details with glitter glue. Thin with paint brush if needed. Dry 3–4 hours.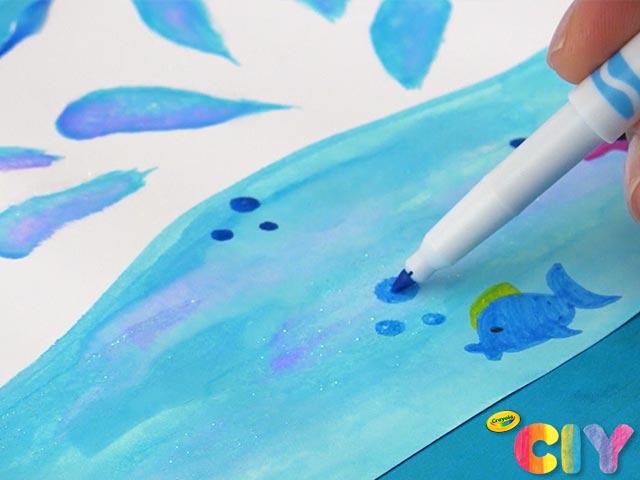 Draw drawings of fish and other ocean creatures with markers.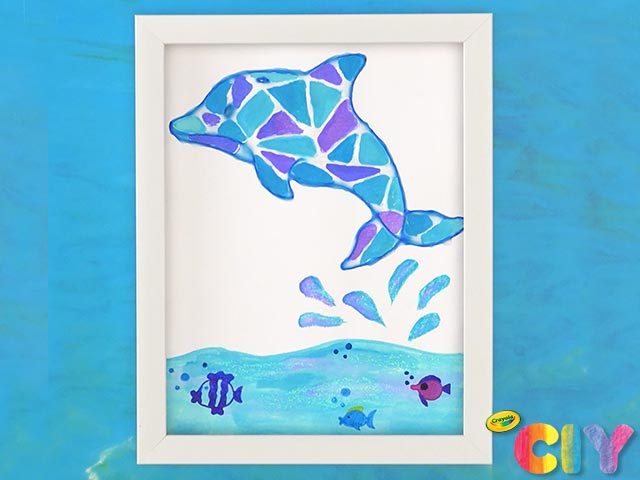 Frame your artwork your friends will flip for!