Supplies:
Crayola Construction Paper
Crayola Washable Glue
Crayola Scissors
Crayola Coloured Pencils
Pencil
Wiggle Eyes
Bright Coloured Cardstock
CIY Staff Tips:
Steps: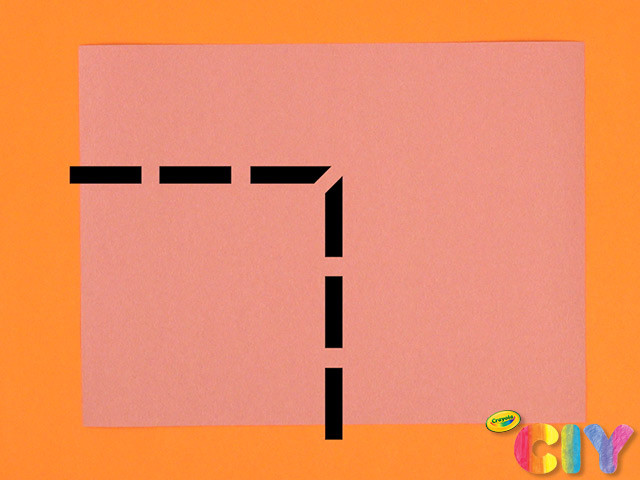 Cut out a small square piece of construction paper.
Fold in half to create triangle. Rotate so long edge is at bottom and right angle faces up.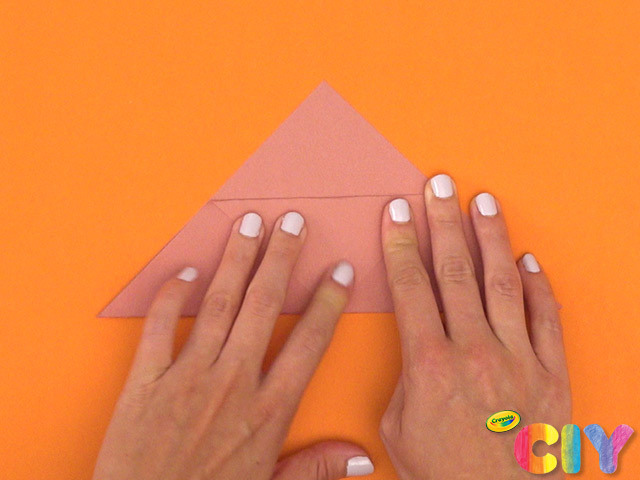 Fold down top sheet (so tip of the triangle touches base) and crease.
Fold right and left corners to frame pre-folded sheet.
Unfold corners and tuck into flap to create corner bookmark.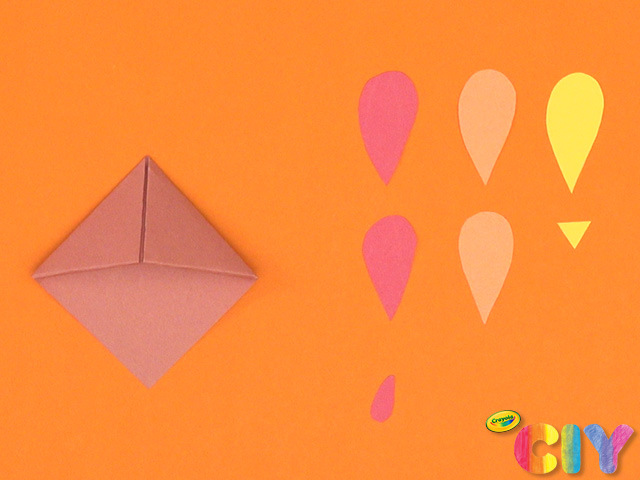 Sketch and cut out construction paper and cardstock feathers, plus construction paper beak and wattle.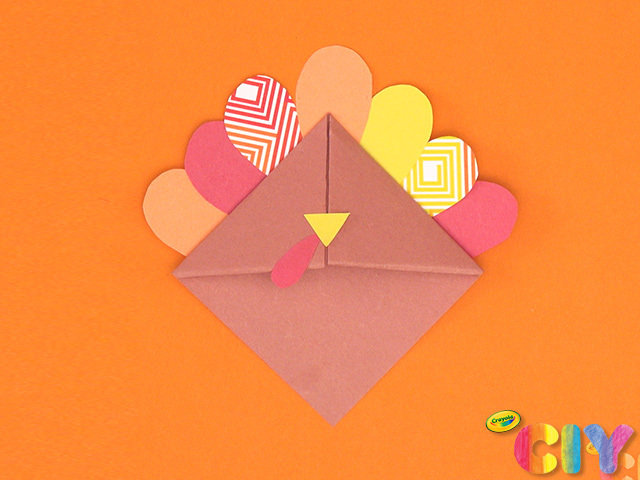 Glue feathers to back of bookmark and facial features to front.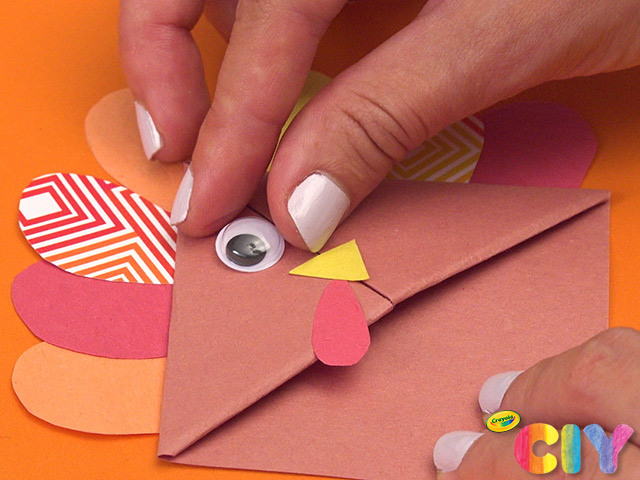 Glue wiggle eyes to complete face. Let all glue steps dry 1–2 hours.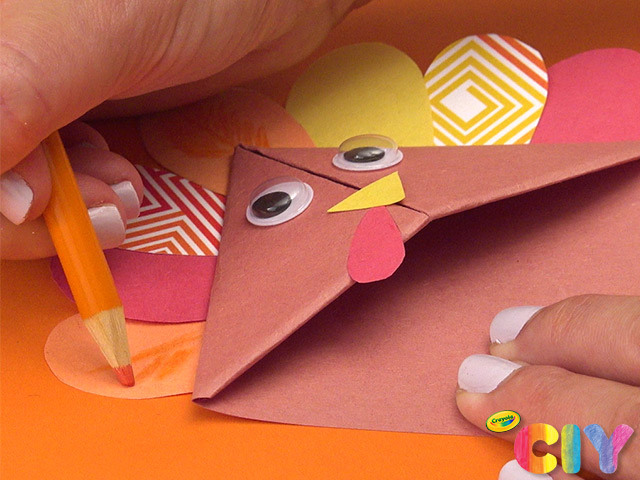 Add details to feathers with coloured pencils.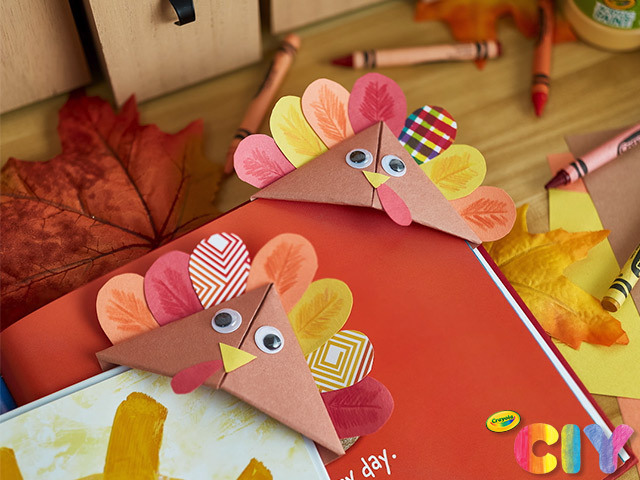 Tuck bookmark onto corner of page to hold your spot!