Supplies:
Crayola Markers
Crayola Scissors
Crayola Washable Glue
Cardstock
Craft Knife
Pencil
CIY Staff Tips:
Steps: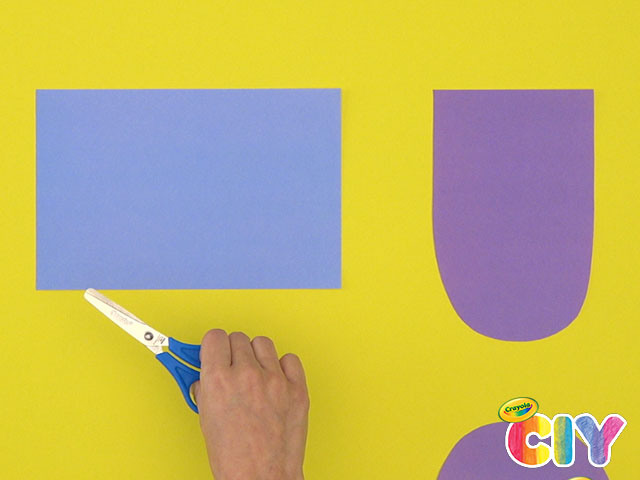 Sketch out two half circle shapes, one long, one short on a piece of cardstock with a pencil. Cut out the half circles, and create a rectangle by cutting a second piece of cardstock in half.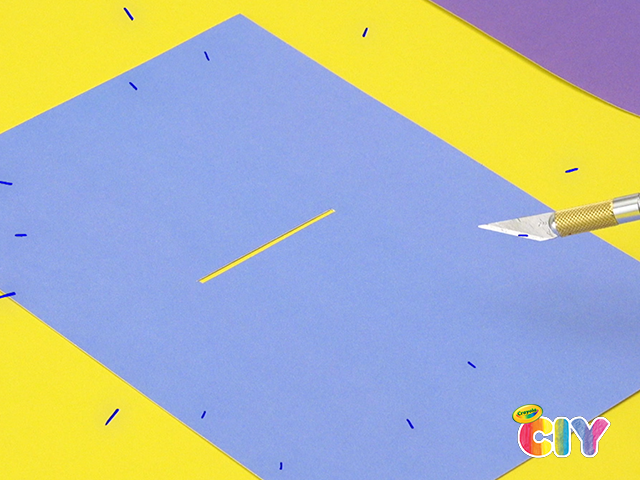 With adult assistance, cut a small slit in the rectangular piece of cardstock.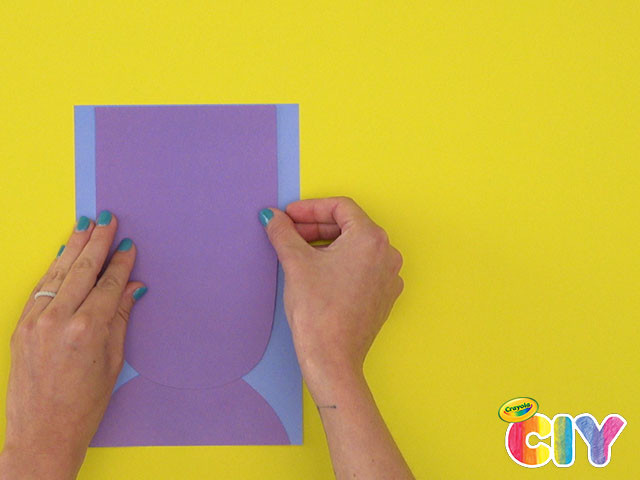 Using Crayola Washable Glue, attach the half-circle shapes to the rectangle.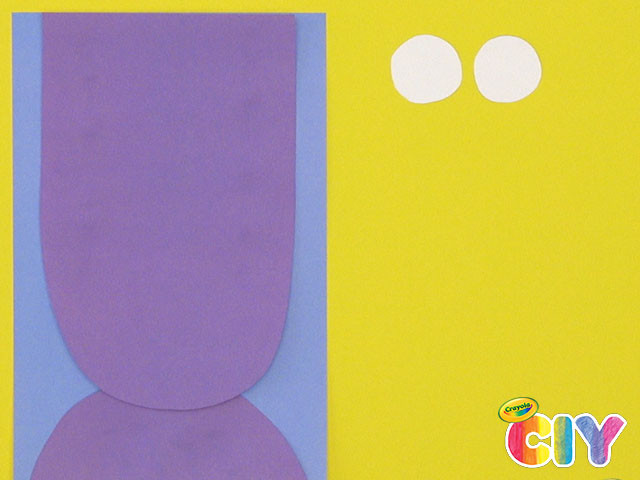 Draw two eyes with a pencil on a white piece of cardstock. Cut out.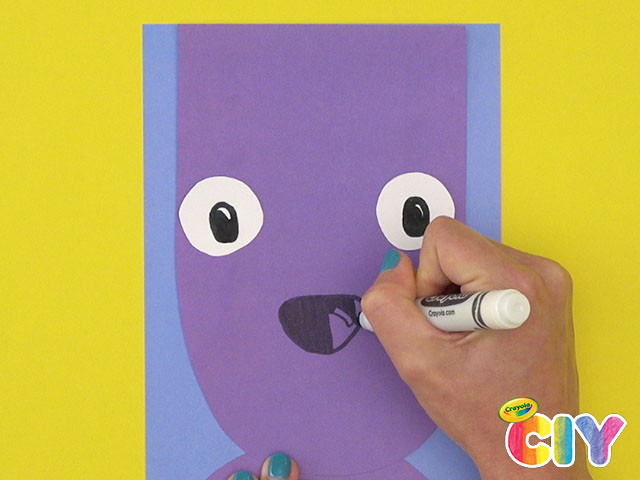 Draw details on the dog's face with a Crayola Marker.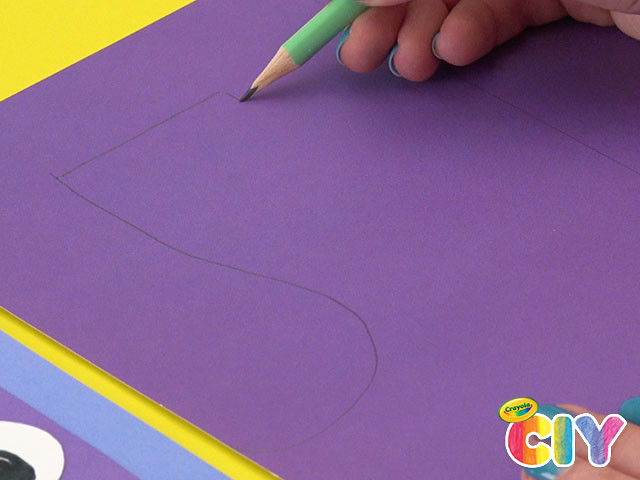 Sketch out dog ears with a pencil on a new piece of cardstock about the size of your card. Cut out the ears and decorate with Crayola Markers.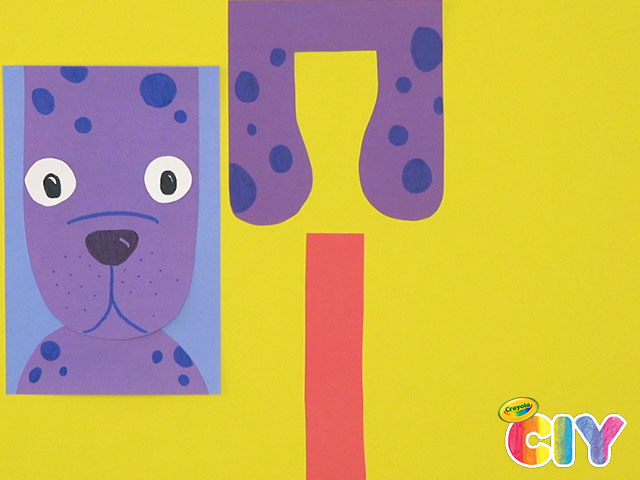 On a final piece of cardstock, sketch out the dog's tongue and cut out.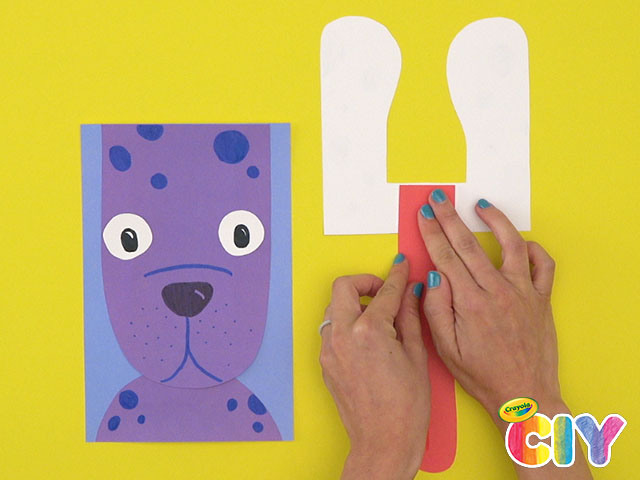 Glue the tongue to the back of the ear shape using Crayola Washable Glue.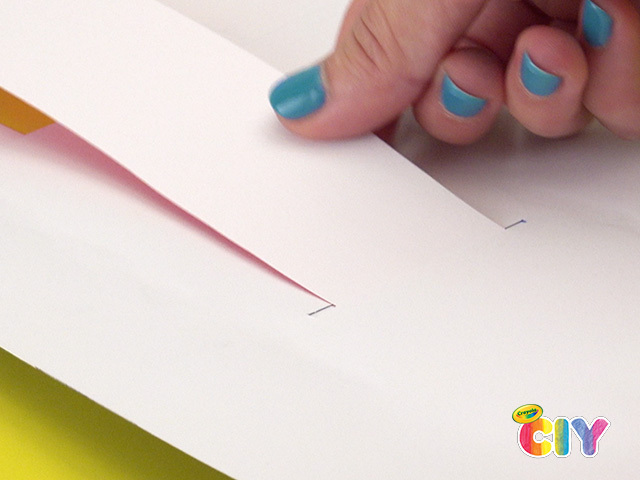 Fold the ears and slip the tongue through the slot on the back of the card.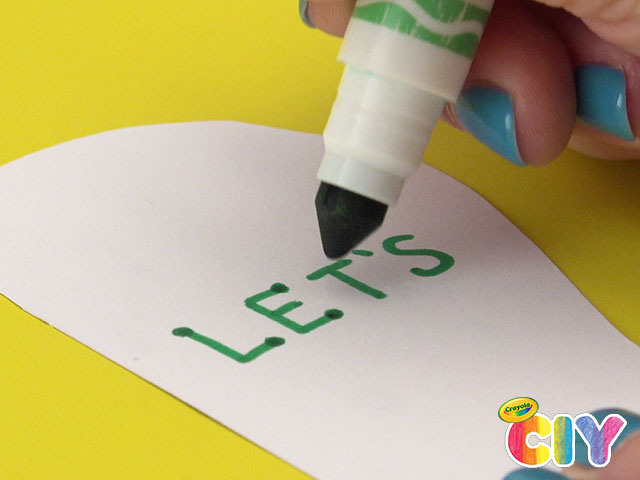 Write message and deliver your card!
Occasion:

Birthday,

Rainy Day Crafts

Age:
---
Related Crafts