Supplies:
Crayola Washable Markers
Crayola Scissors
Crayola Paint Brush
Jar
Paper Towels
Coffee Filters
Water
Chenille Stems
CIY Staff Tips:
Mix and match different coloured paper towel and coloured coffee filters to get a variety of exciting flower designs.
Steps: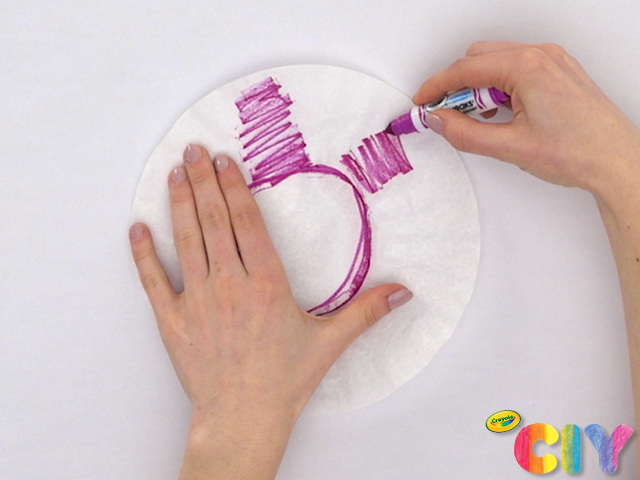 To make wicked flower, use markers to colour coffee filter.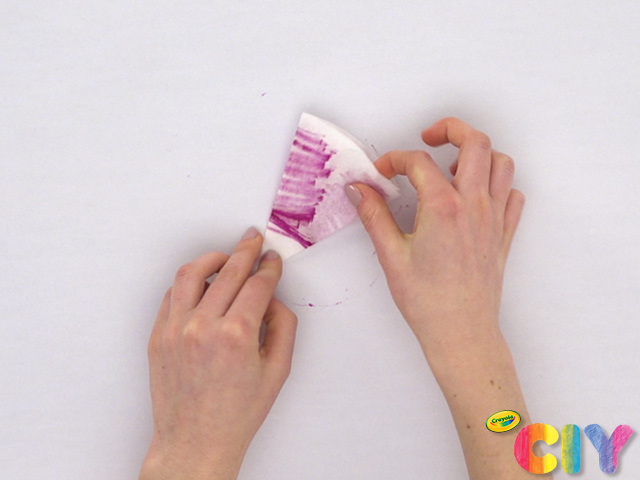 Fold coffee filter in half 3 times to create triangle shape.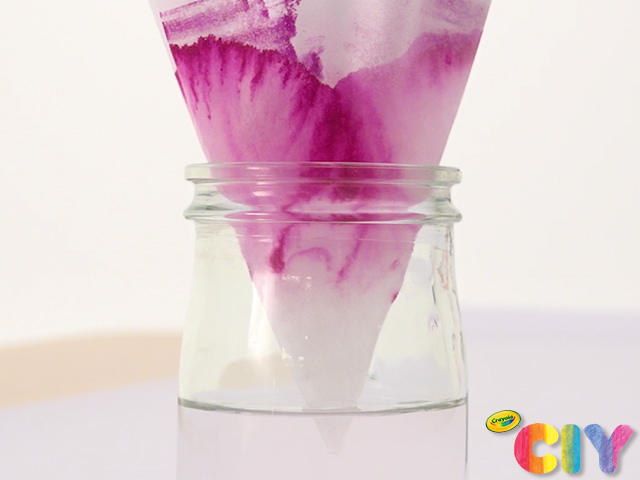 Place folded coffee filter, tip down, in small amount of water. Let water wick through filter.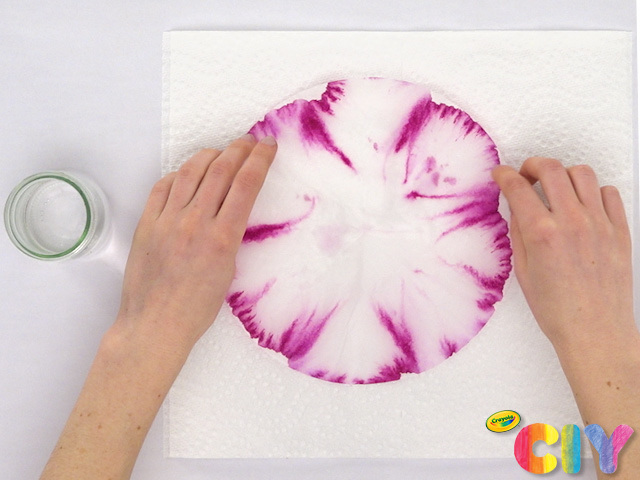 Place wet coffee filter on paper towels. Dry 1–2 hours.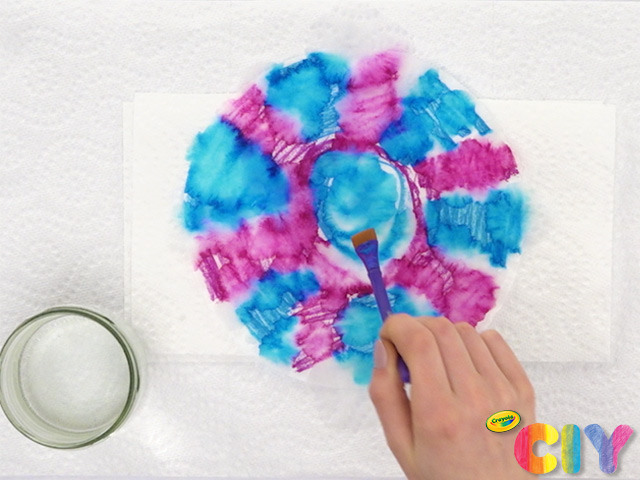 To make tie dye flower, place coffee filter on top of paper towels, colour with markers, then paint over with water. Dry 1–2 hours.
For both flower types, trim coloured paper towels to same width as coloured coffee filters.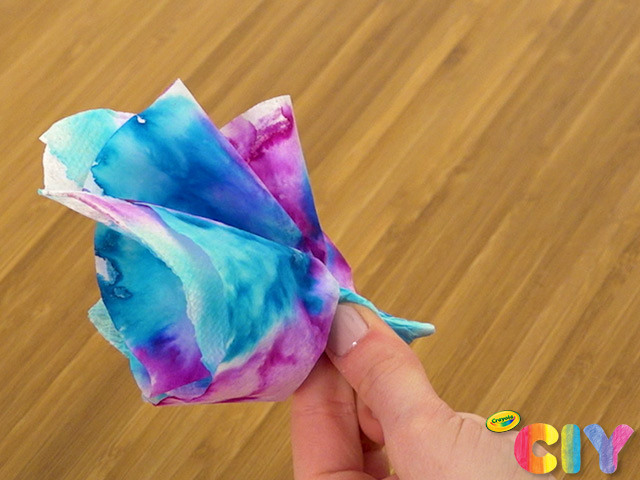 Place paper towel on top of filter. Fold in half twice. Twist bottom to make flower shape.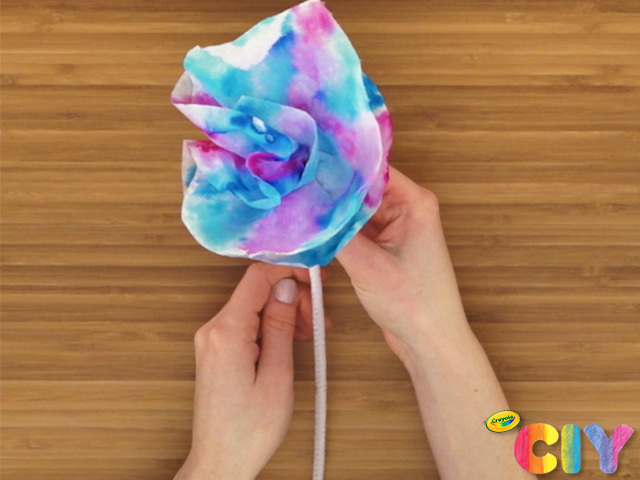 Wrap end of flower with chenille stem.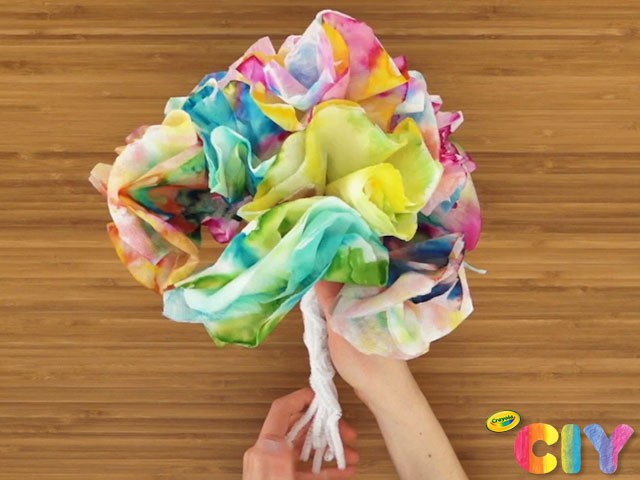 Bunch flowers together and wrap chenille stem around flower stems to create bouquet.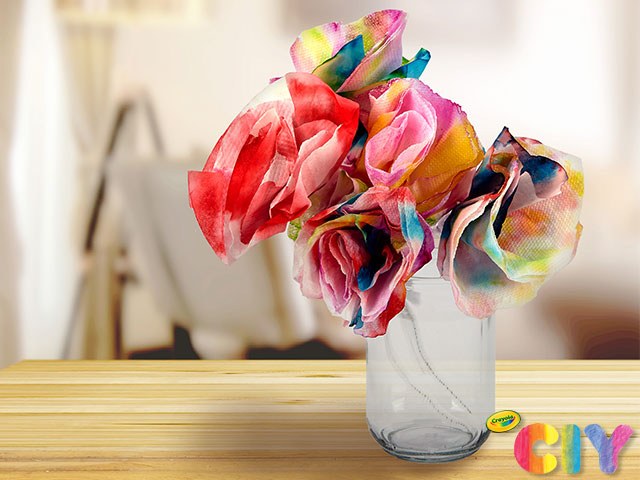 Give as a gift or put on display!