Supplies:
Crayola Acrylic Paint
Crayola Paint Brush
Crayola Scissors
Crayola No-Run School Glue
Crayola Bright Pop! Cardstock
Pencil
Wrapped Treats
Permanent Markers
Plastic Cup
CIY Staff Tips:
For extra sparkle, decorate your cup with Crayola Glitter Glue.
Make multiple Easter Bunny Treat Cups for a kids' Easter party, classroom party, or spring gathering.
Steps: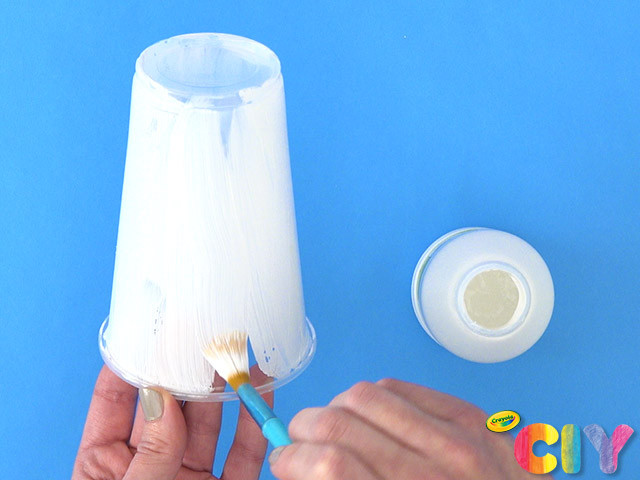 Cover cup with white paint. Dry 1–2 hours. Add a second coat. Dry 1–2 hours.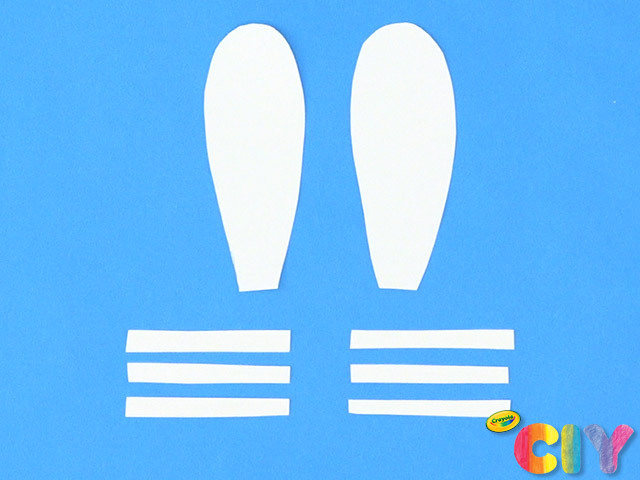 Sketch and cut out bunny ears and whiskers on white construction paper.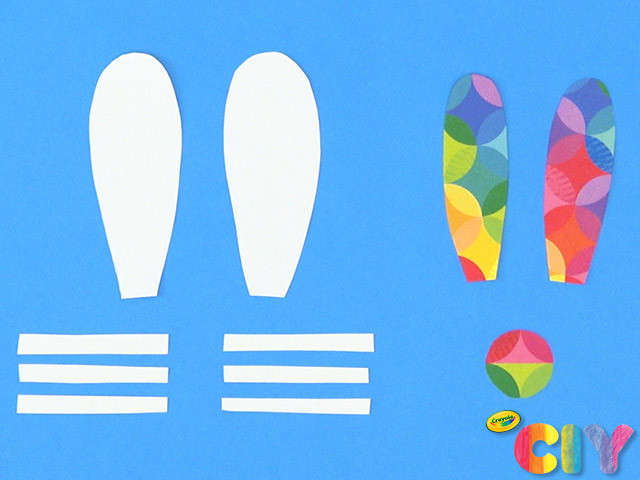 Cut out circular bunny nose and inner ears on cardstock.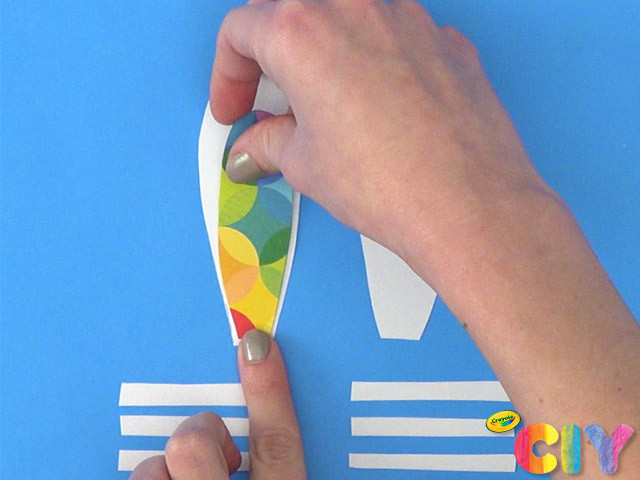 Glue inner ears to construction paper ears.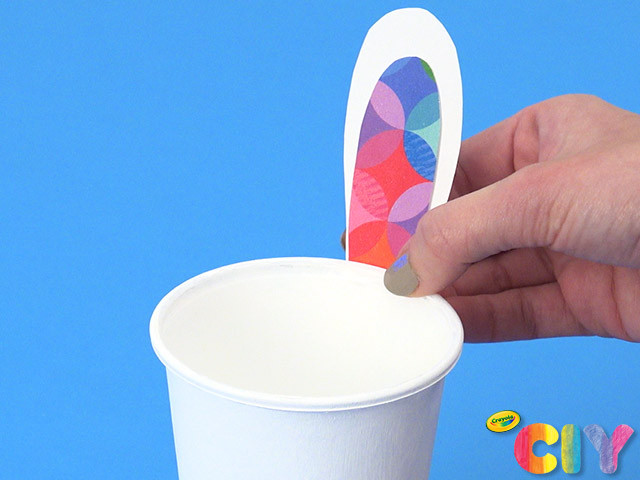 Glue completed ears to back of cup.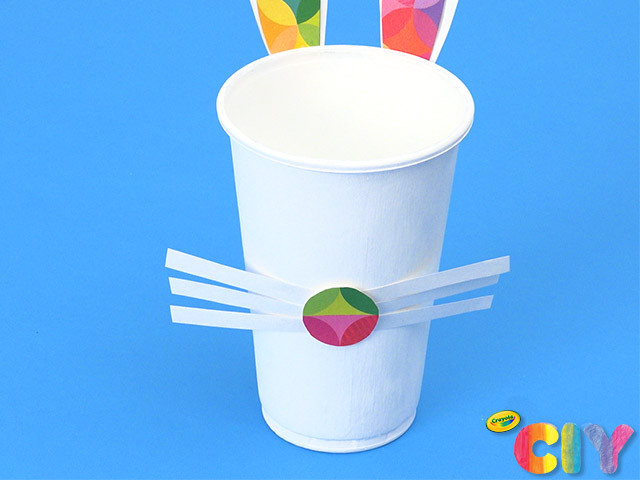 Glue whiskers to front of cup. Glue nose on top of whiskers. Let all glue steps dry 1–2 hours.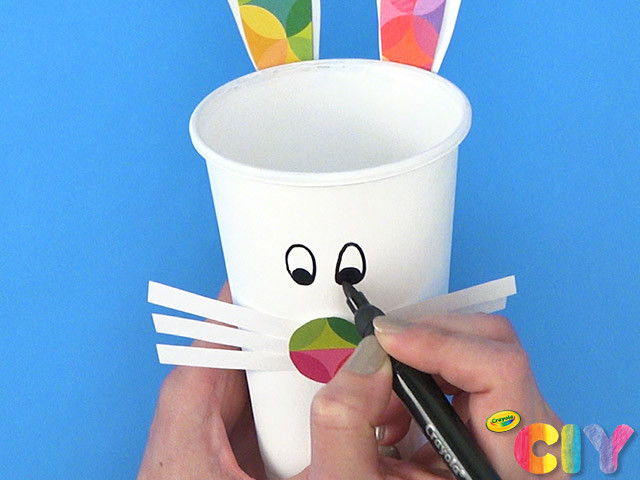 Draw eyes and mouth with markers.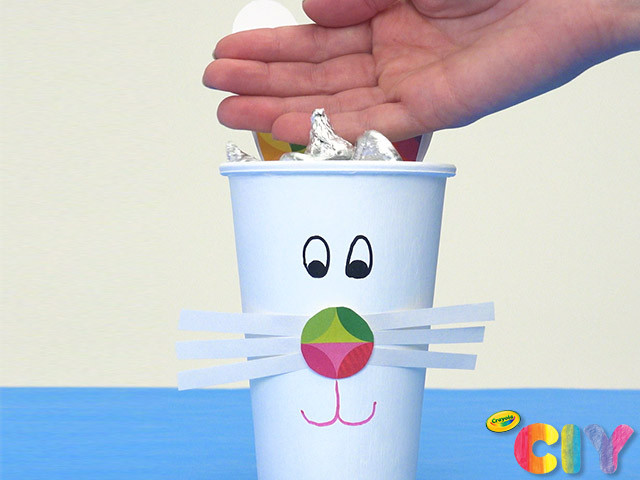 Add wrapped treats to cup and give to somebunny special!