Supplies:
Crayola No. 2 Pencil
Crayola Scissors
Crayola Washable Paint
Crayola Paint Brush
Crayola Construction Paper
Crayola No-Run Washable School Glue
Crayola Metallic Markers
Crayola Model Magic
Upcycled Cardboard
Clear Tape
Battery-Operated Tea Lights
CIY Staff Tips:
Add even more detail to your castle towers by cutting out elements like windows, gates, and battlements.
You can also cover paper towel rolls with Crayola Washable Paint and cut to different lengths to create towers.
Steps: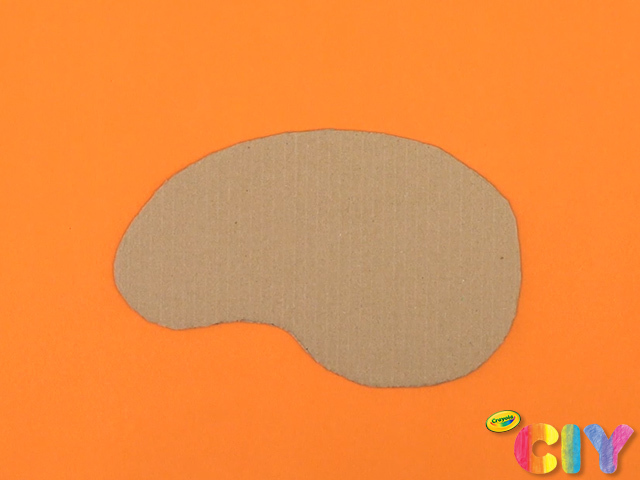 Sketch haunted house yard on upcycled cardboard. Cut out.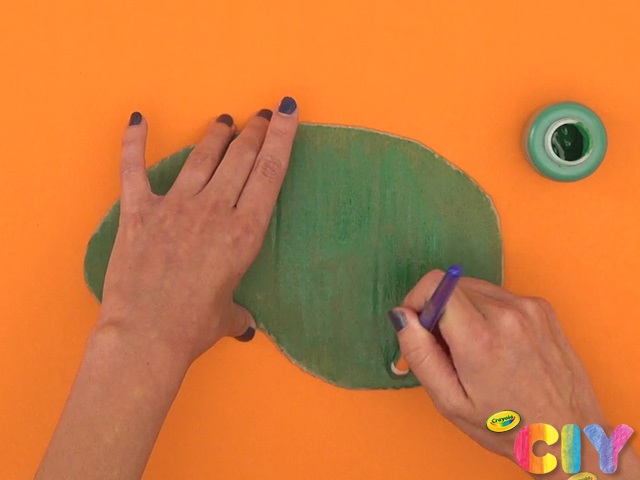 Cover cardboard in green paint. Dry 1–2 hours. Add second coat. Dry 1–2 hours.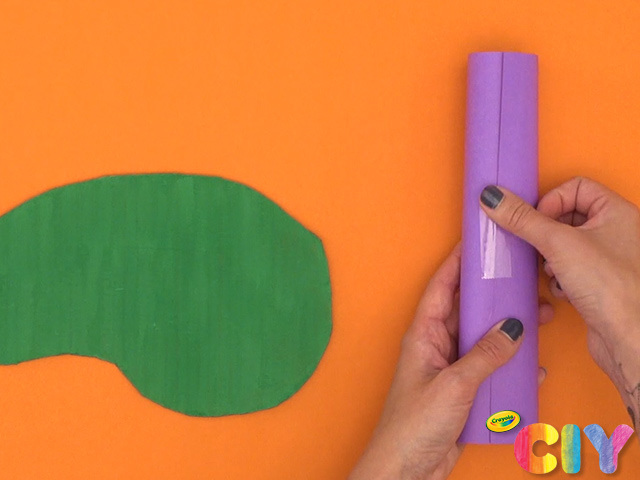 Roll construction paper sheet into cylinder to create tower. Tape to secure.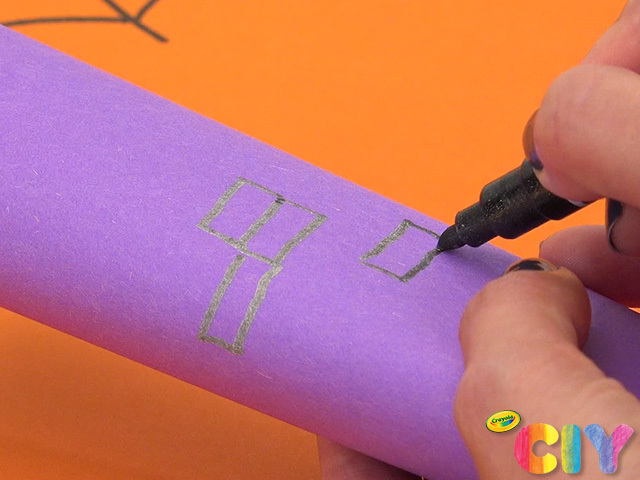 Draw details on tower with metallic markers.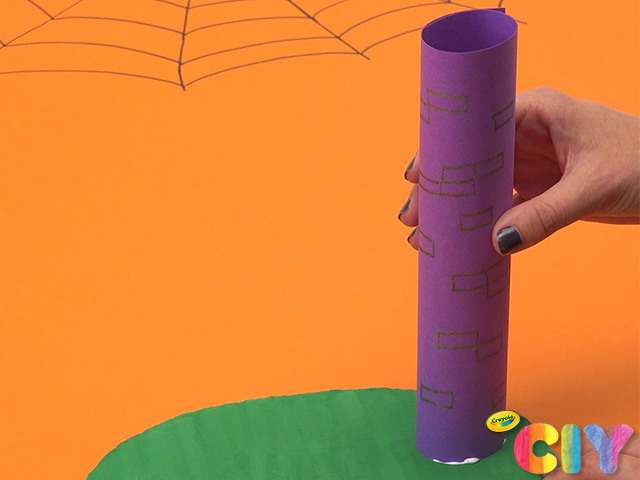 Add glue to bottom of tower and press down on yard.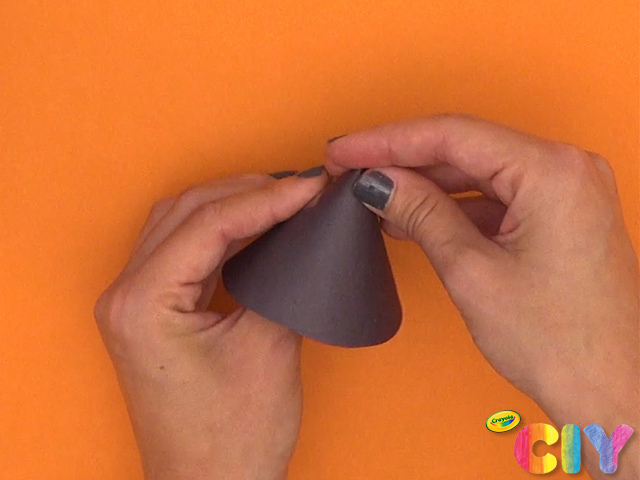 Sketch and cut construction paper circle. Cut slit to middle of circle. Wrap into cone shape to create roof. Tape to secure.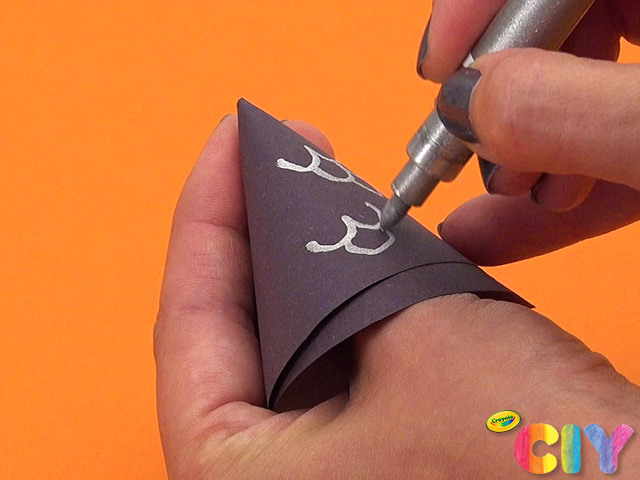 Draw details on roof with metallic markers.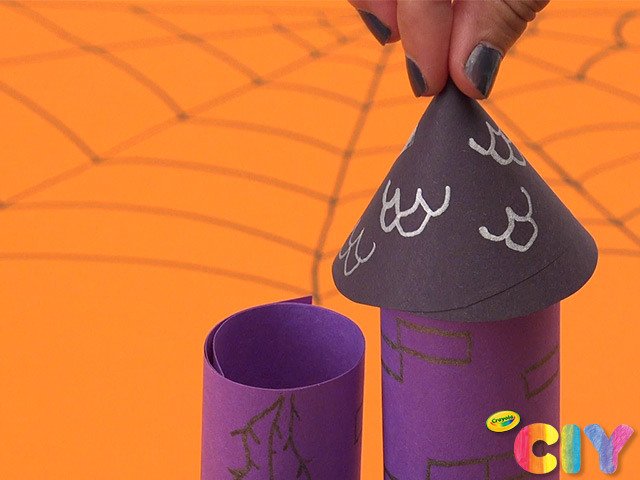 Add glue to top of tower and place roof on top.
Repeat steps 7–9 for more towers.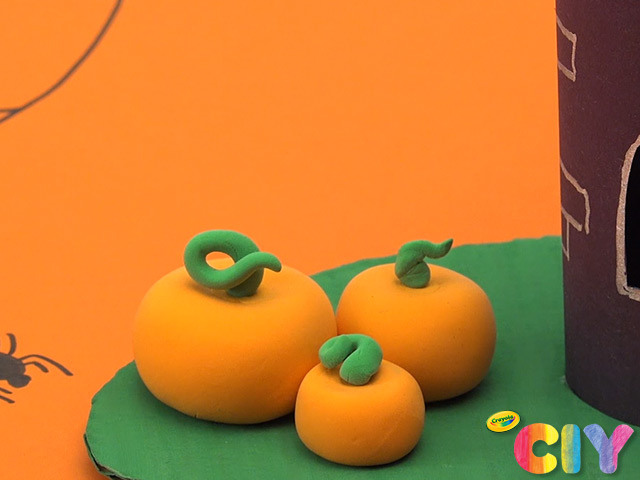 Mould Model Magic into decorations such as pumpkins, spiders, and a witch's hat. Glue to yard. Let all glue and Model Magic steps dry overnight.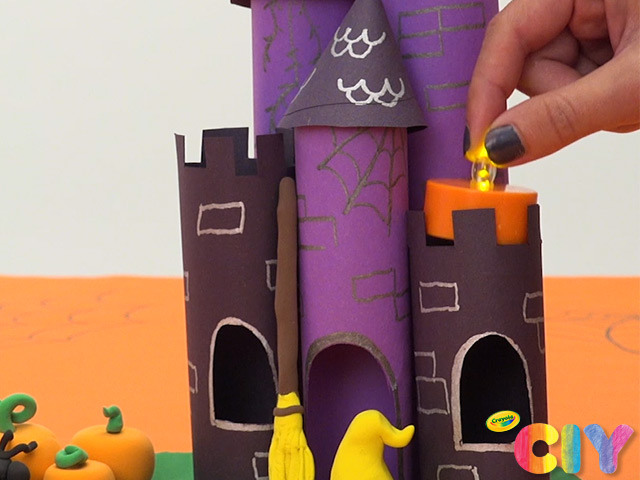 Place battery-operated tea lights into towers with windows for a spooky glow.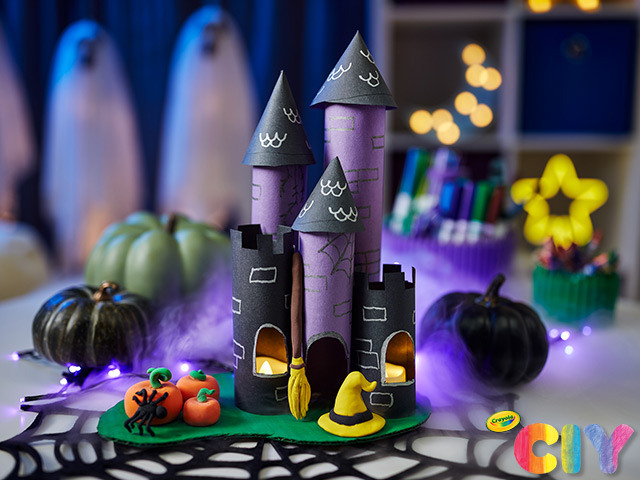 Display your haunted house for all Halloween visitors to see!
Occasion:

Special Occasions,

Fall,

Halloween

Age:
---
Related Crafts