Supplies:
Crayola Scissors
Crayola Paint Brush
Crayola No-Run School Glue
Crayon Sharpener
Crayola Washable Paint
Crayola Construction Paper
Crayola Crayons
Cardstock
Cardboard
Foaming Shaving Cream
Mixing Bowls
Measuring Cups
Craft Sticks
CIY Staff Tips:
For puffier ice cream, be sure to build up the glue mixture when applying to the cardstock.
Steps: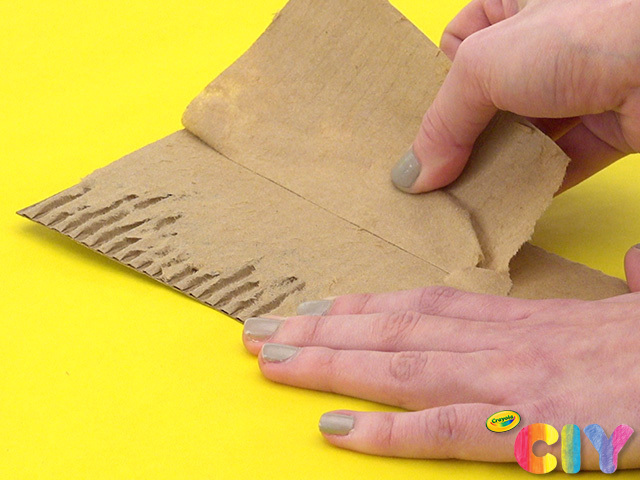 Rip top layer off a small piece of cardboard to create ice cream cone texture.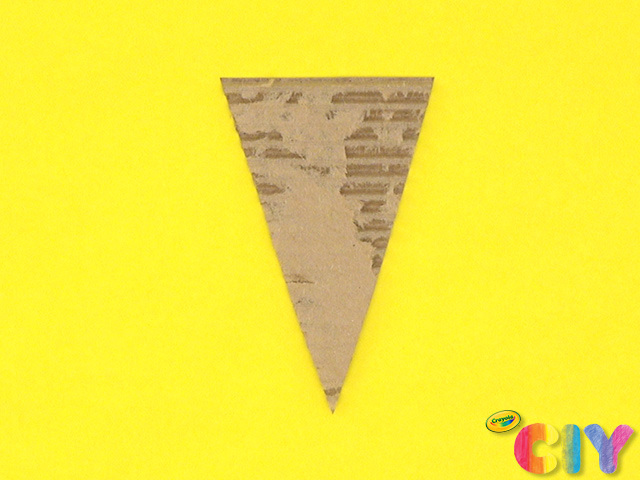 Cut cardboard into cone shape.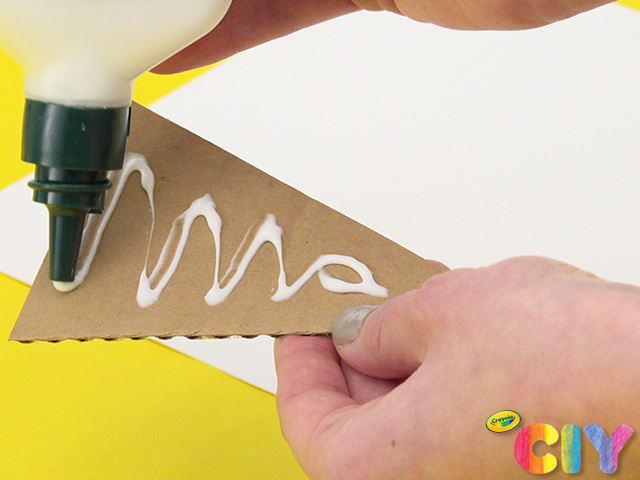 Put glue on smooth side of cardboard and attach to cardstock.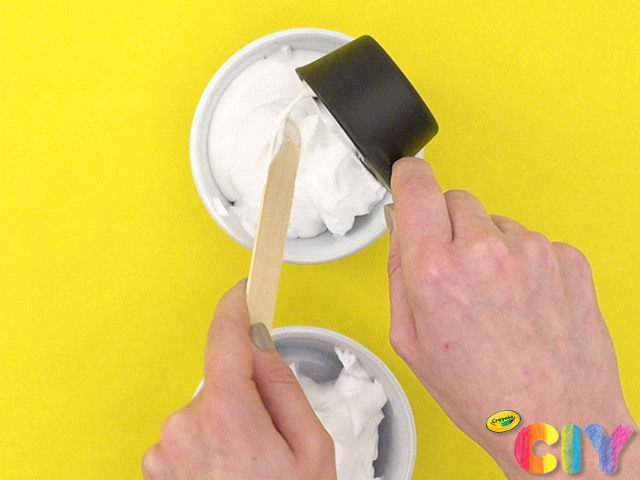 In 2 mixing bowls, combine 1/2 cup shaving cream and 1/4 cup glue with craft stick.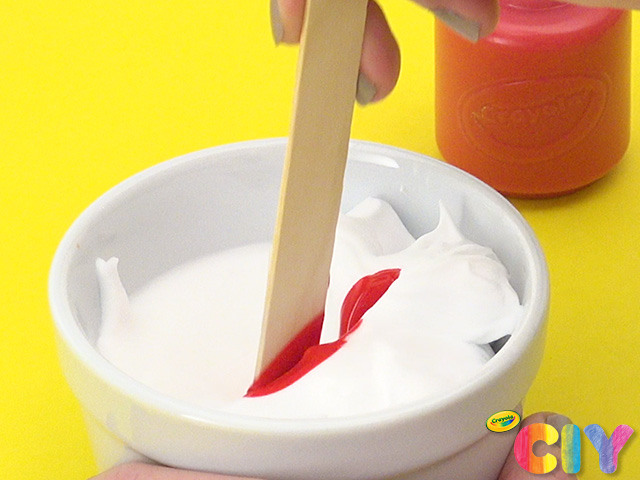 Lightly dip craft stick into paint and stir into each glue mixture.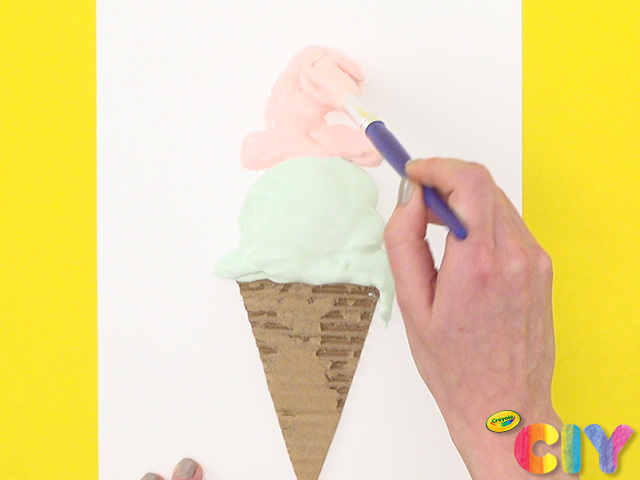 Paint glue mixture above ice cream cone, making 2 ice cream scoops.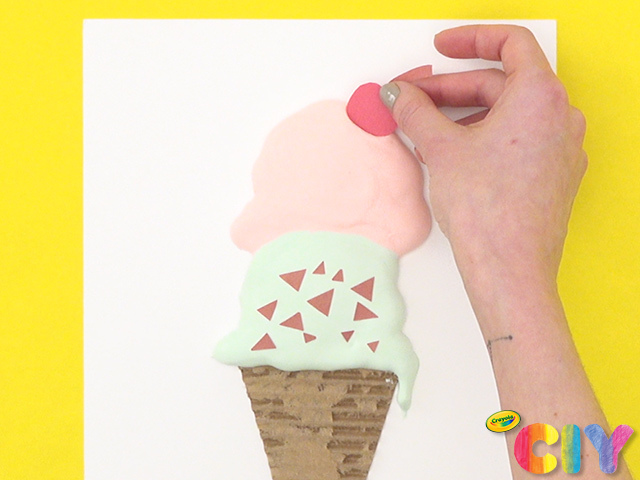 Cut out sprinkles or cherries from construction paper and place on glue mixture.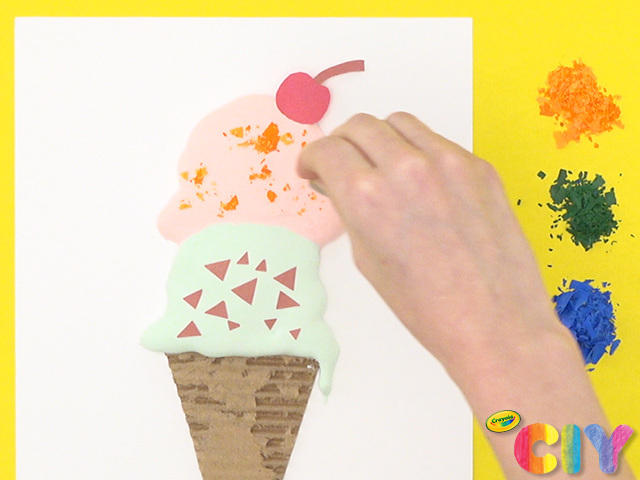 Use a pencil sharpener to create crayon shavings. Place on glue mixture to create sprinkles. Dry overnight.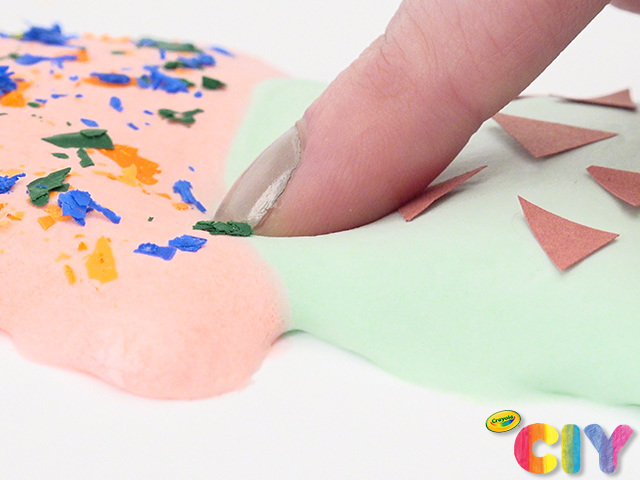 When dry, enjoy the fun, fluffy feeling and hang to display!
Occasion:

Summer,

Décor & Accessories

Age:
---
Related Crafts