Supplies:
Crayola Acrylic Paint
Crayola No-Run School Glue
Crayola Scissors
Crayola Paint Brush
Cardstock
Craft Knife
Crafts Sticks
Pencil
CIY Staff Tips:
This project uses a craft knife. Adult assistance required.
Quantity of craft sticks is approximate based on the size of the supplies we used; quantities may vary.
Experiment with different shapes and sizes of sails or add cardstock detail to the hull of your ship
Steps: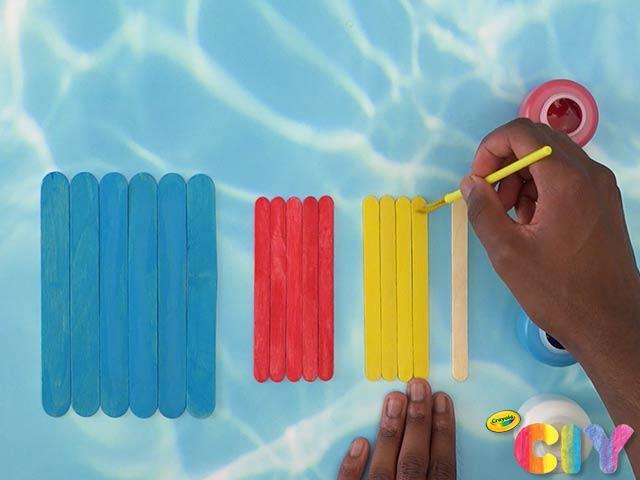 Cover 6 jumbo craft sticks and 10 regular craft sticks with paint. Dry 1–2 hours. Add second coat. Dry 1–2 hours.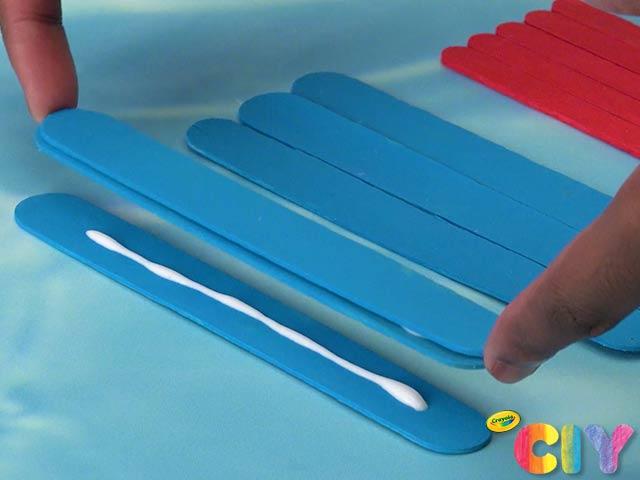 Stack and glue together 3 jumbo craft sticks. Repeat with remaining jumbo craft sticks.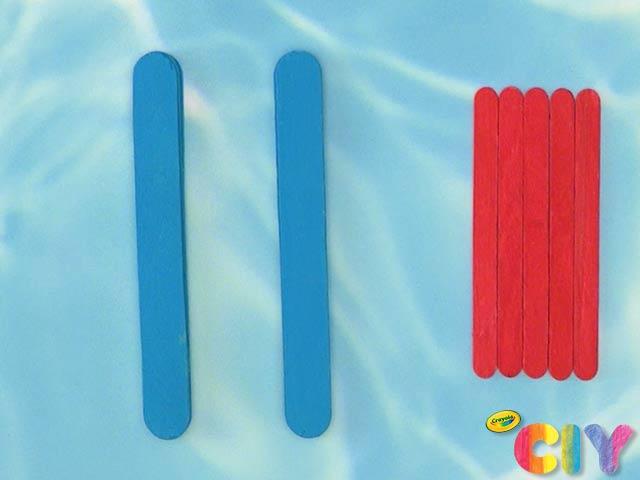 Position jumbo craft stick stacks vertically approximately 2" apart.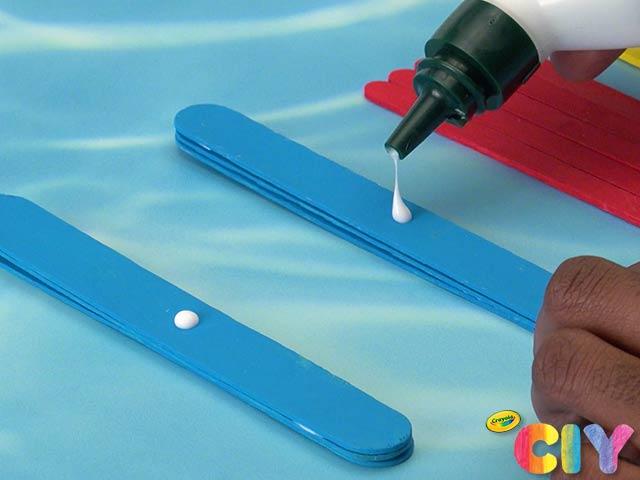 Add small dab of glue in same location on top of each jumbo stack.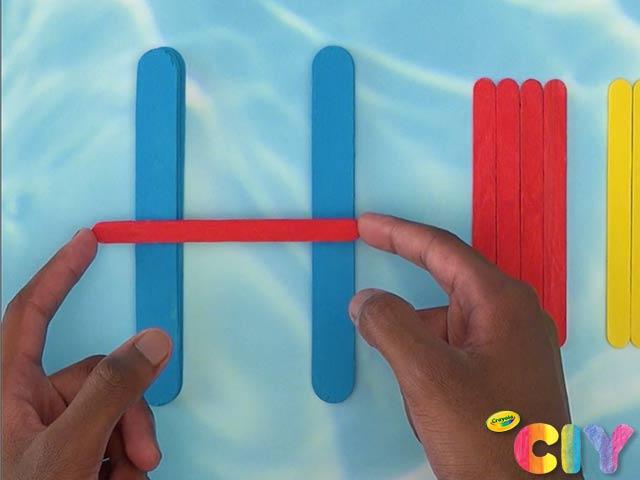 Position regular craft stick horizontally. Press craft stick down on dabs of glue to secure.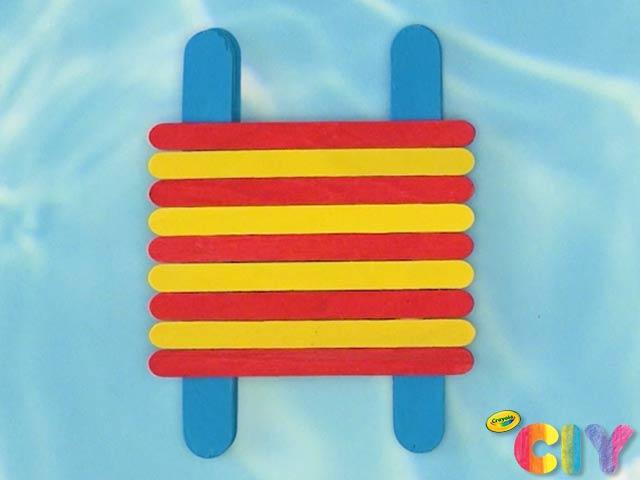 Repeat steps 4–5 for 8 regular craft sticks, placing sticks next to each other to create floor of boat.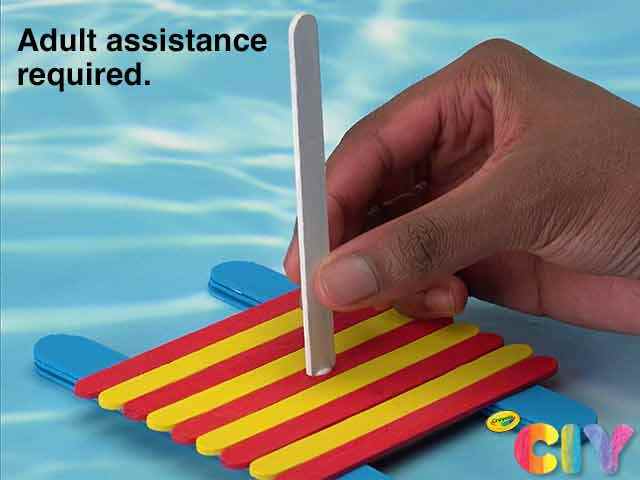 Ask an adult to cut approximately 1/2" off bottom of remaining regular craft stick. Glue stick vertically in middle of floor to create mast.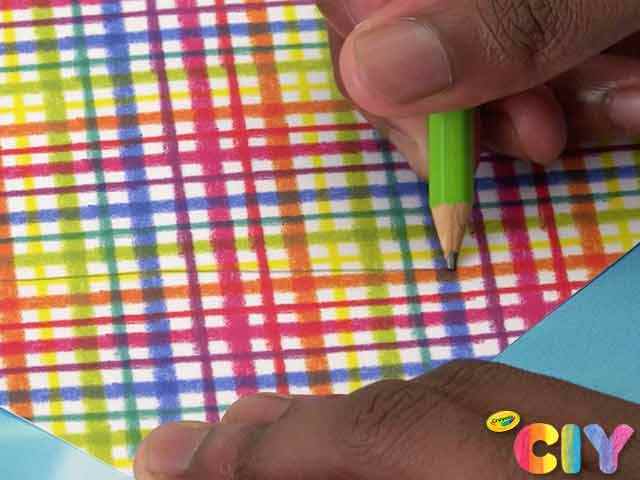 Sketch and cut our cardstock triangle.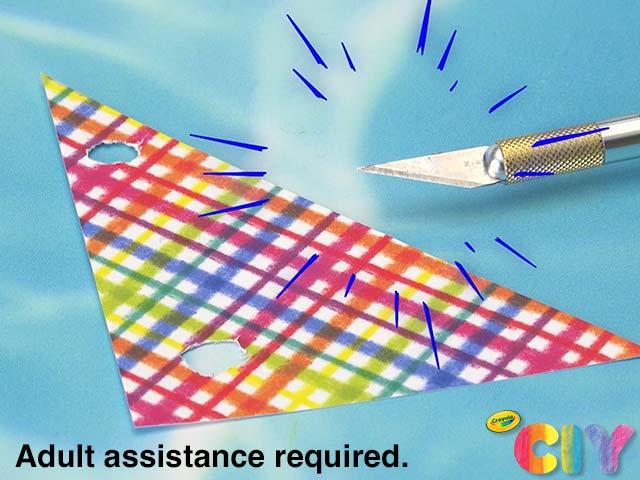 Ask an adult to cut 2 small holes at top and bottom of cardstock triangle.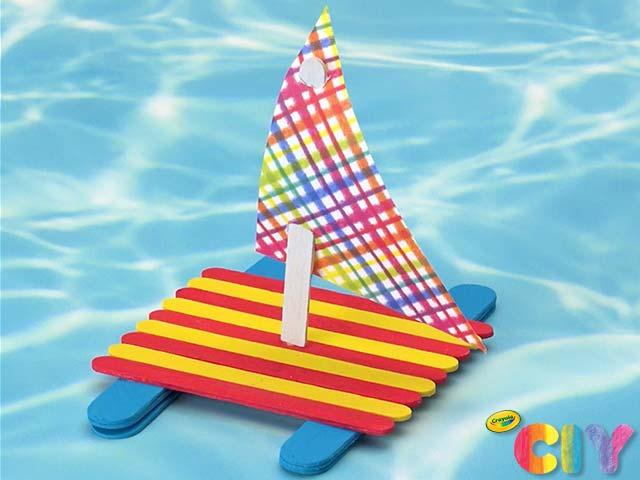 Slide mast through holes in cardstock to create sail.