Supplies:
Crayola Construction Paper
Crayola Washable Paint
Crayola Markers
Crayola Scissors
Crayola Paint Brush
Crayola Washable Glue
Paper Towel Roll
Pencil
CIY Staff Tips:
Steps: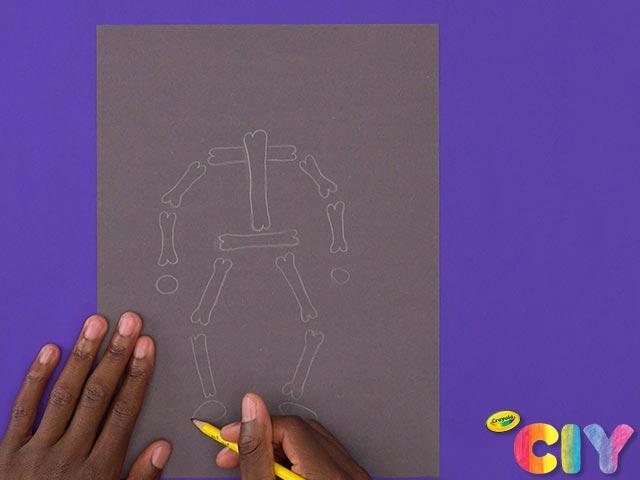 Sketch skeleton (without skull or ribcage) on black construction paper.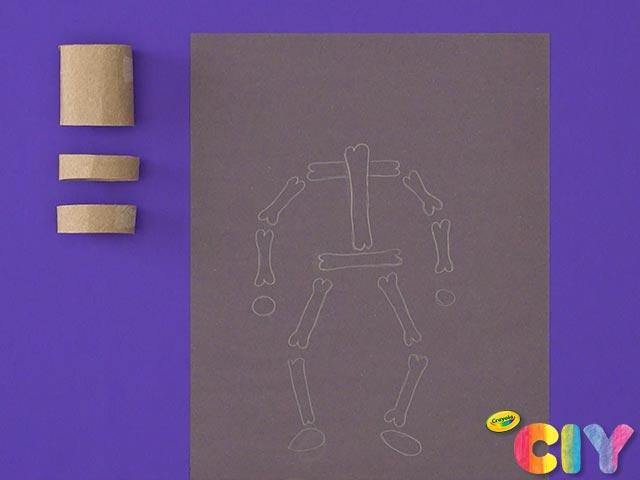 Cut paper towel roll into 3 sections for skull and ribcage.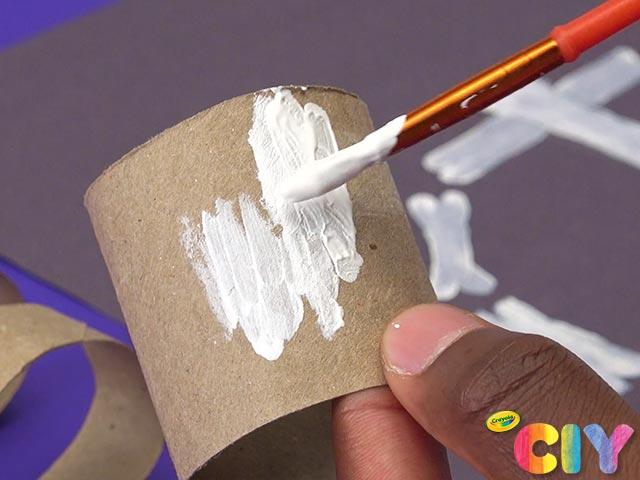 Paint skeleton and paper towel roll. Dry 1–2 hours. Add second coat. Dry 1–2 hours.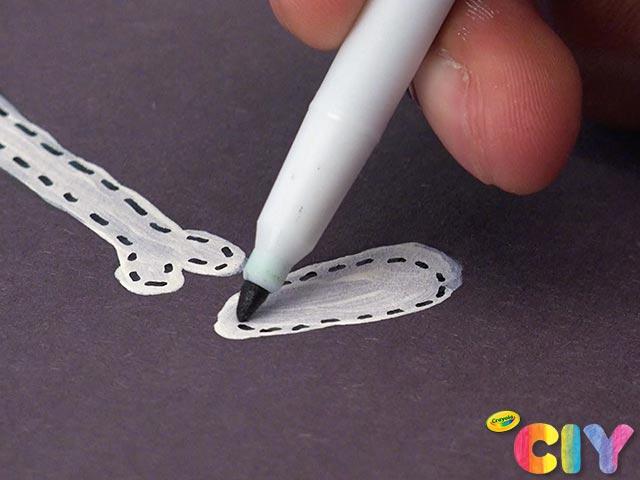 Add details to skeleton and paper towel roll with markers.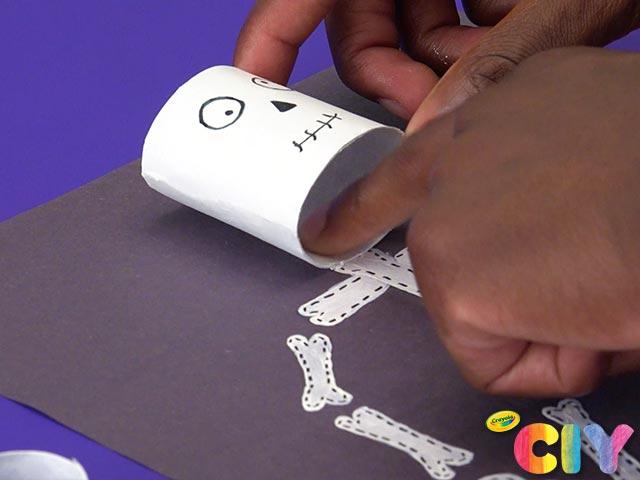 Glue paper towel roll pieces to construction paper.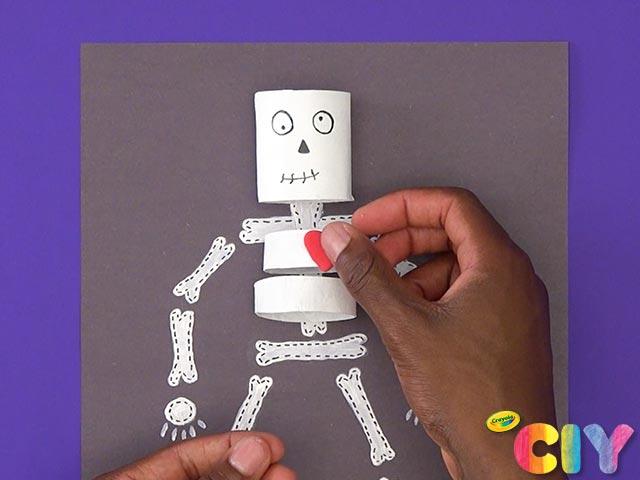 Shape small Model Magic heart and glue to ribcage. Let glue and Model Magic steps dry overnight.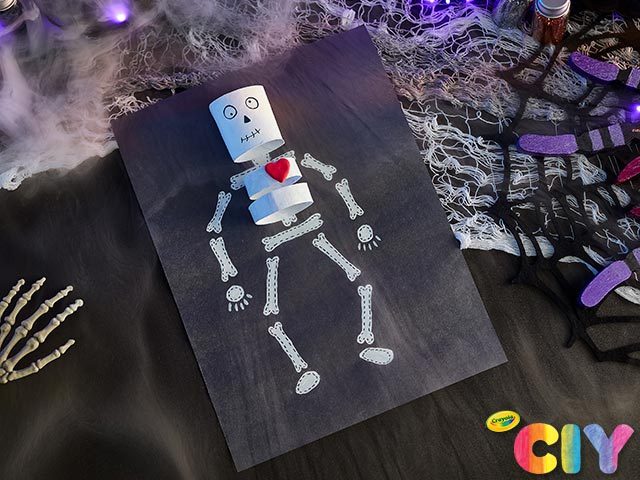 Display your skelefun creation as DIY Halloween decoration!