Supplies:
Crayola Construction Paper
Crayola Glue Stick
Crayola Scissors
Crayola Markers
Ribbon
Plastic Coin
CIY Staff Tips:
Play against friends and family to get in the spirit of St. Patrick's Day! Keep track of your points or create your own rules to keep things interesting!
Steps: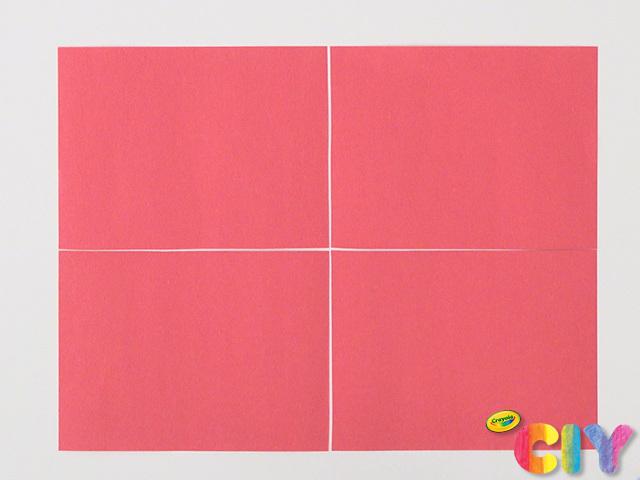 Cut a piece of red construction paper into 4 equal pieces.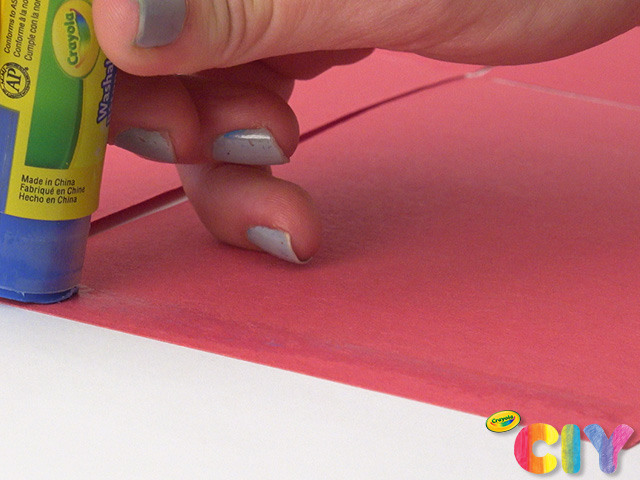 Add a line of glue at edge of piece of paper.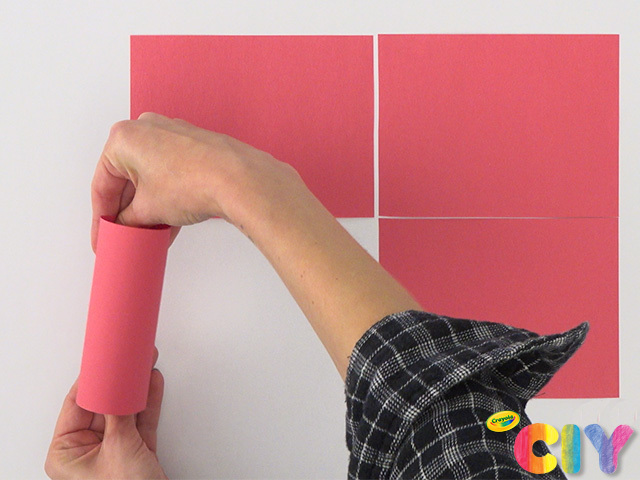 Roll paper to create tube shape.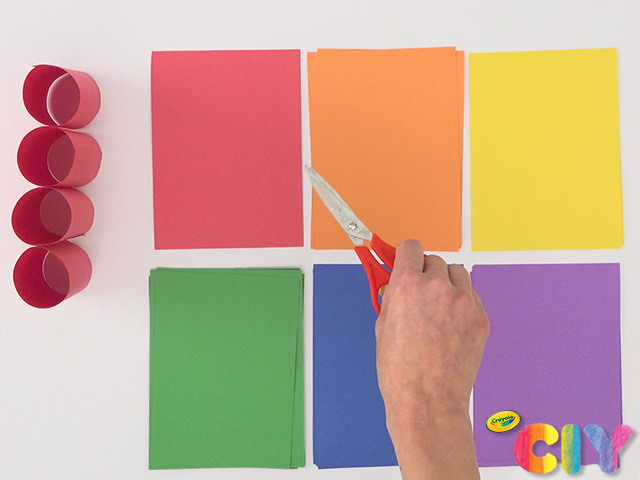 Repeat for a total of 16 red tubes, 13 orange tubes, 10 yellow tubes, 7 green tubes, 4 blue tubes, and 1 purple tube.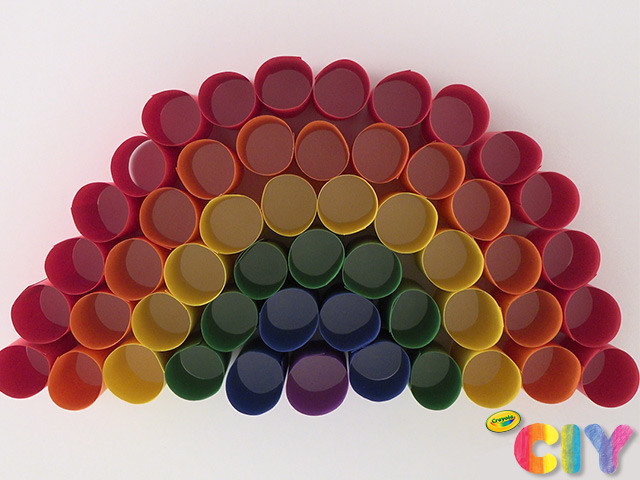 Arrange tubes into a rainbow shape.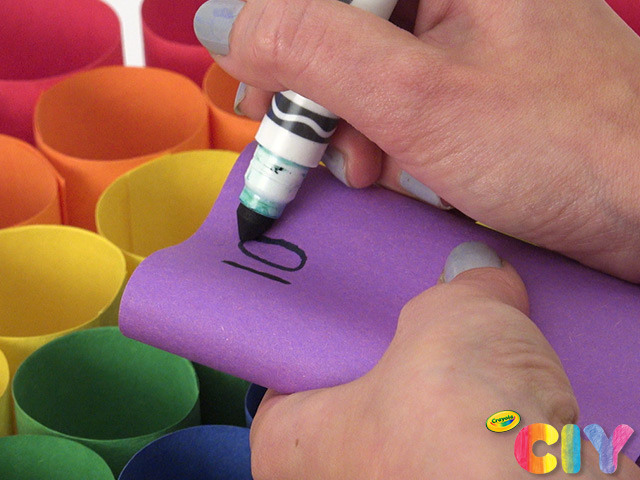 Assign point values to each colour tube and write value with marker on front row of the tubes.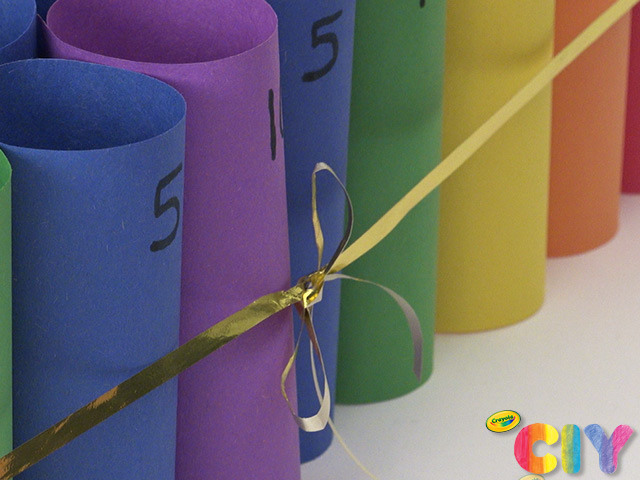 Wrap a large piece of ribbon around rainbow to keep tubes from shifting.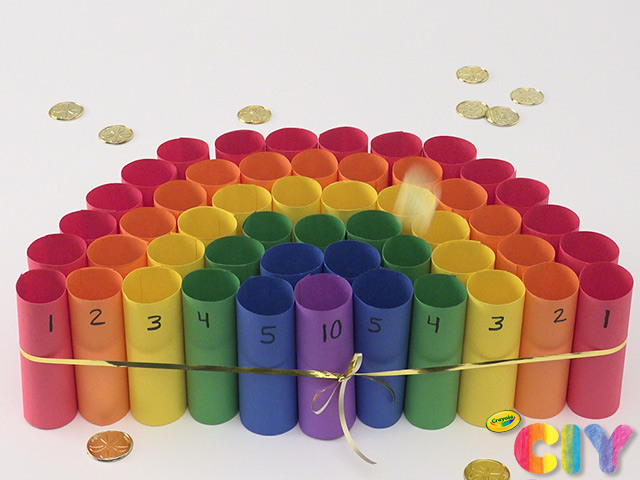 Stand a few feet away and flip a plastic coin toward the rainbow. If coin lands in a tube, tally the points you've won!