Supplies:
Crayola Paint Brushes
Crayola Washable Paint
Crayola Scissors
Crayola Watercolours
Crayola Super Tips Markers
Crayola Glitter Glue
Crayola Washable Glue
Pencil
Cardstock
Water
Brass Fasteners
Craft Sticks
Disposable Cups
CIY Staff Tips:
To accurately draw the arch shape, lay down the top edges of 4 craft sticks onto the cardstock as a guide.
Experiment with different watercolour shades to customize your fan!
Adult assistance required when putting holes in the craft sticks.
Steps: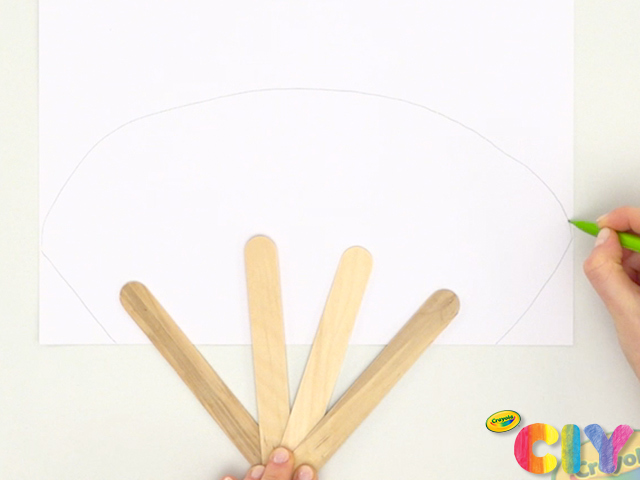 With a pencil, outline the arched shape of a fan on a piece of cardstock.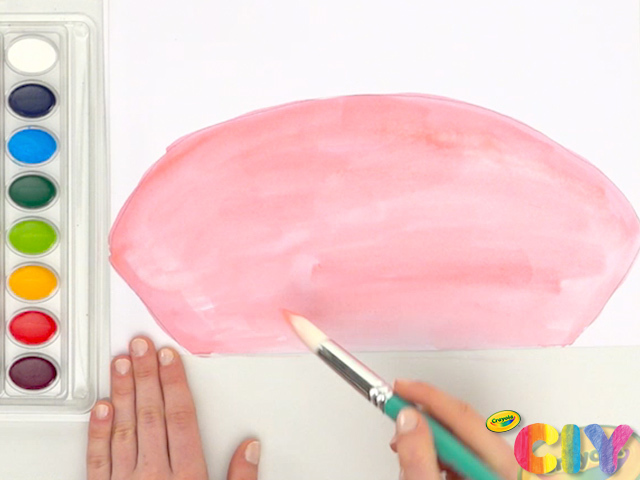 Use paint brush and watercolours to paint a design within the arched shape. Dry 1–2 hours.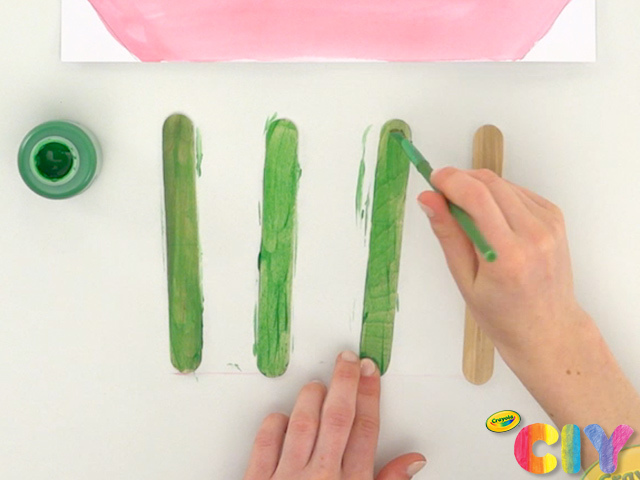 With paint brush, paint a single side of 4 craft sticks with washable paint. Dry 1–2 hours.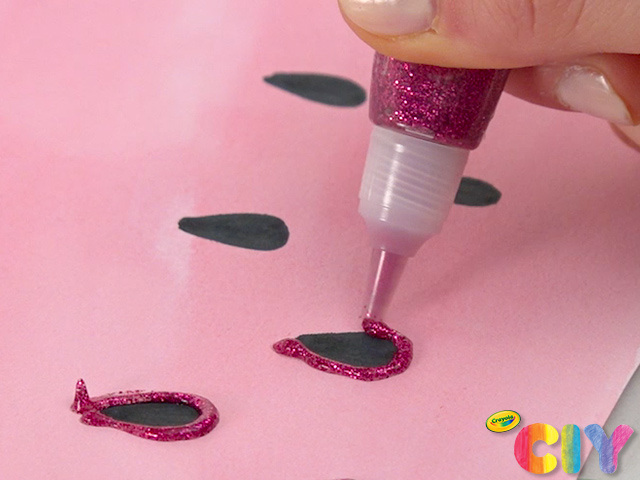 Add accents to the dried fan with Super Tips and glitter glue. Dry 3–4 hours.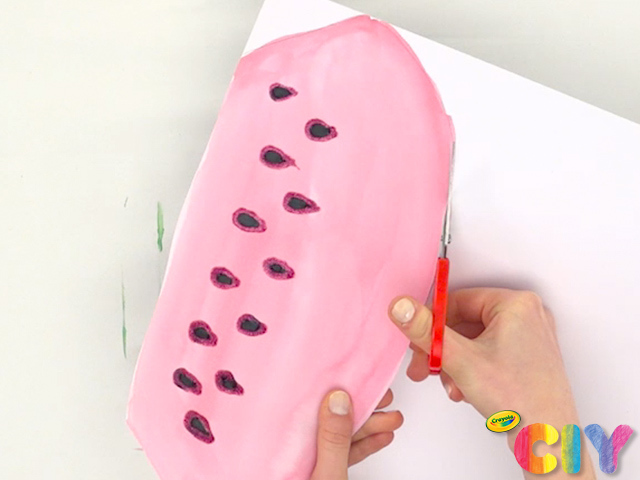 Once dry, cut out the arched shape with scissors.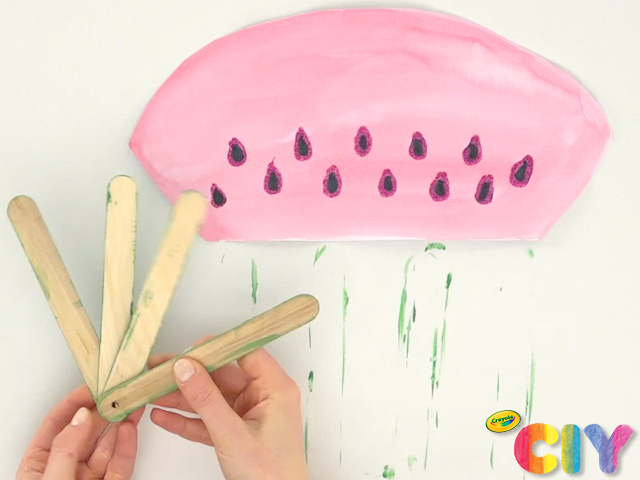 Have an adult put a small hole in craft stick ends. Fan the craft sticks and secure with a fastener.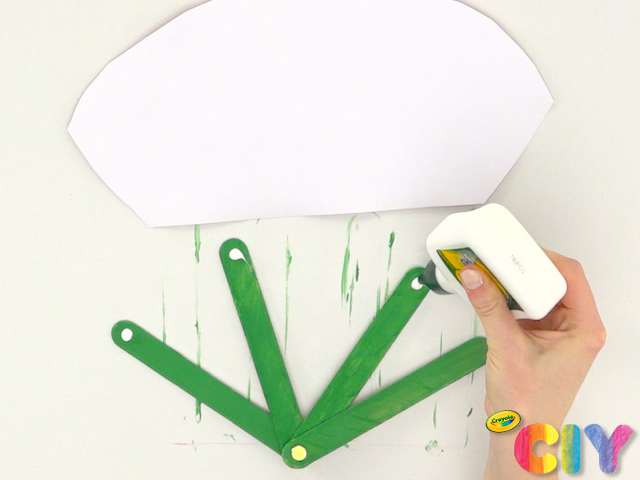 Use glue to attach craft sticks to the back of the arched shape. Dry 1–2 hours.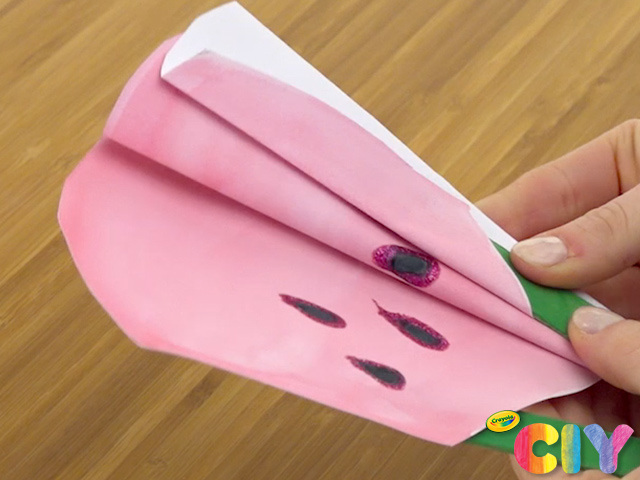 Carefully close the fan by folding and creasing the cardstock.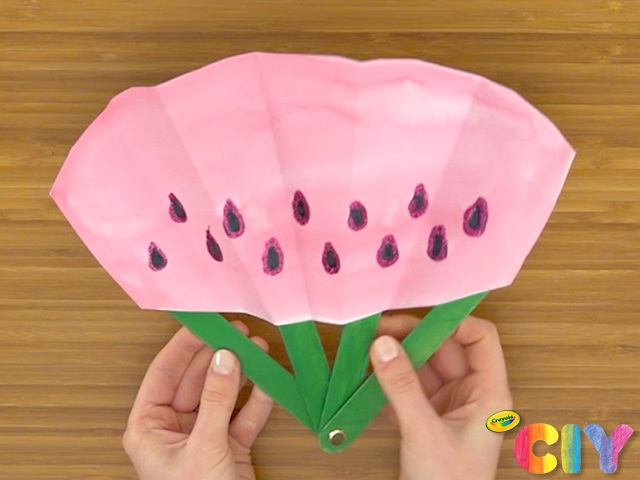 Stay cool with your DIY hand fan!