Supplies:
Crayola Construction Paper
Crayola No. 2 Pencil
Crayola Scissors
Crayola Markers
Crayola Bright Pop Cardstock
Crayola Glue Stick
Crayola Take Note Gel Pens
Crayola No-Run Washable School Glue
Shadow Box
CIY Staff Tips:
Don't have a shadow box at home? Convert a picture frame into a shadow box or simply glue the hand-prints inside a picture frame.
• For more DIY Father's Day gift ideas, check out our collection of Father's Day crafts.
Steps: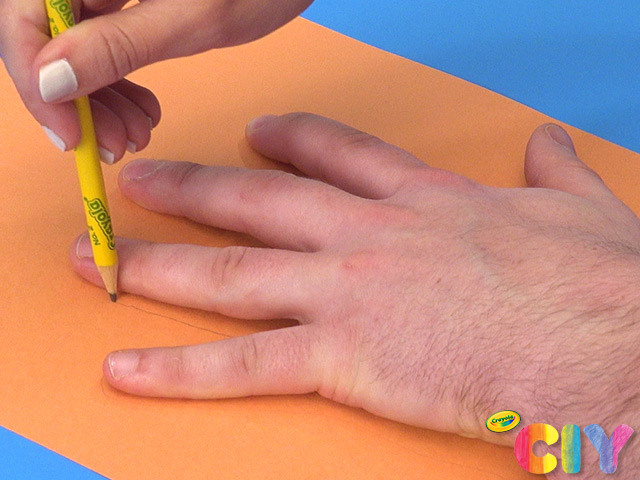 Trace dad's hand on construction paper. Cut out.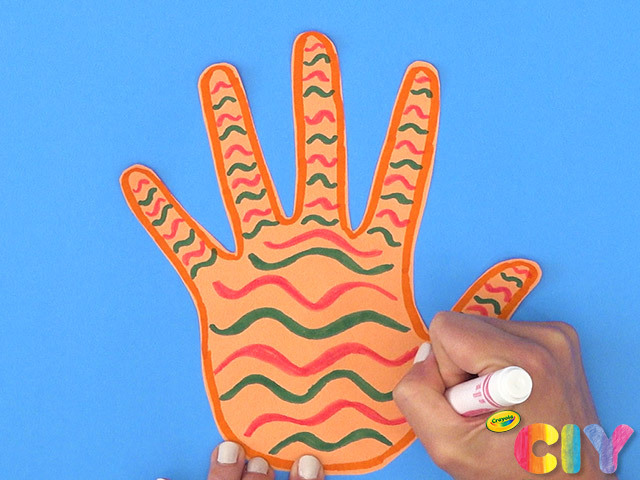 Add designs to hand-print with markers.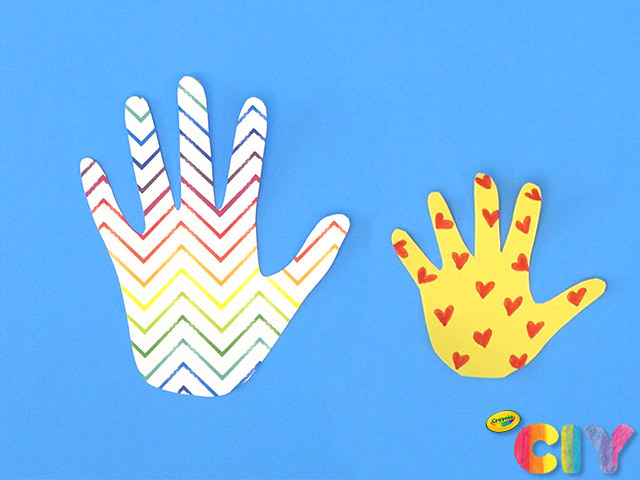 Repeat steps 1–2 using construction paper or cardstock for each family member.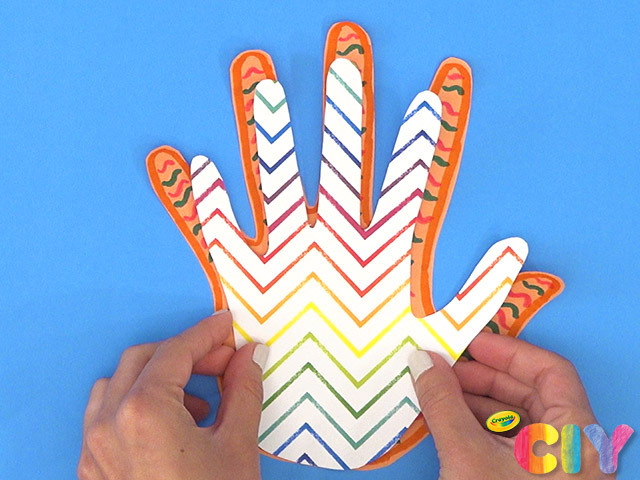 Apply glue stick to palm of largest hand-print. Place next largest hand-print on top to secure.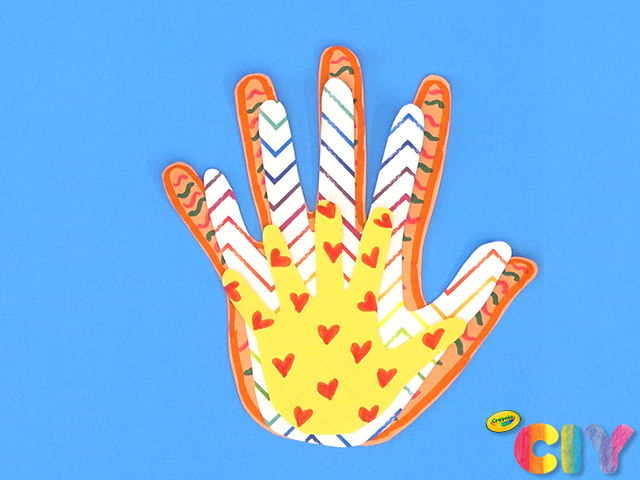 Repeat step 4 until smallest hand-print is on top.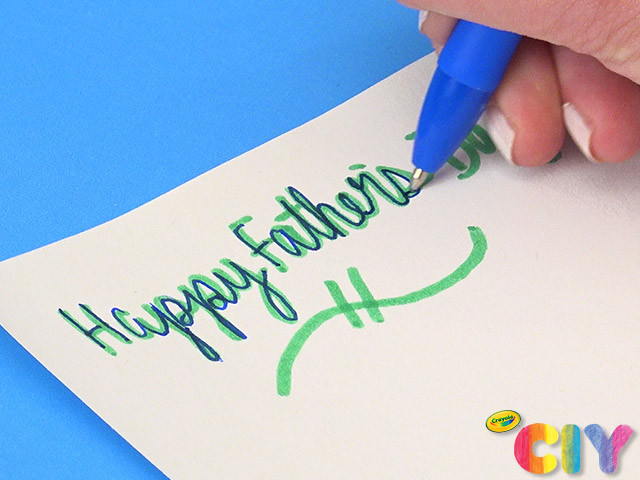 Use markers and gel pens to write a Father's Day message on construction paper. Cut out.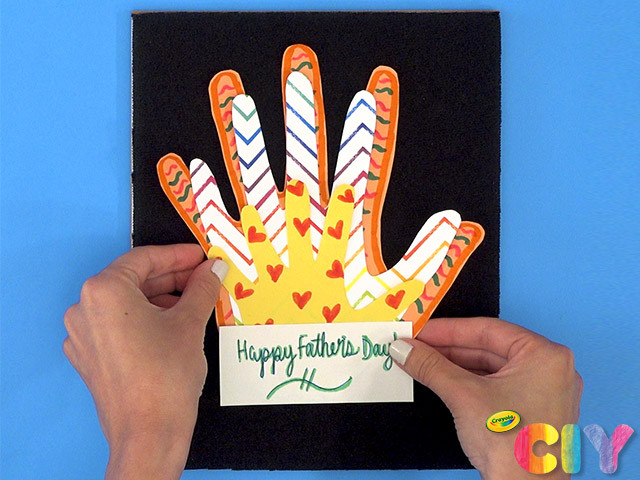 Use school glue to secure hand-prints and message inside shadow box. Dry 1–2 hours.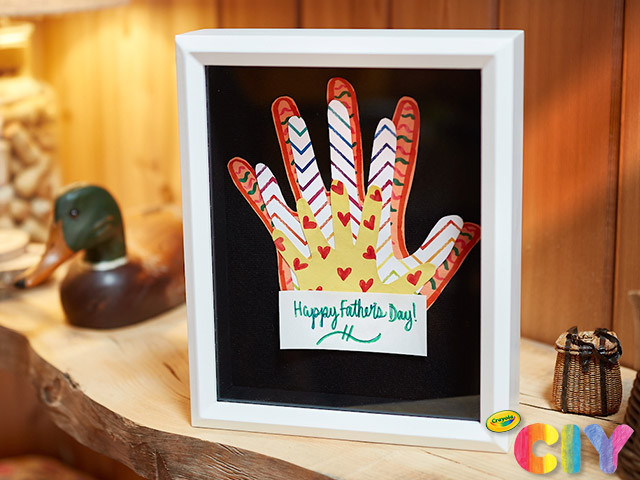 Give as a homemade Father's Day gift!