Supplies:
Crayola No-Run School Glue
Pencil
Crayola Paint Brush
Squeeze Bottle
Craft Stick
Picture Frame
Crayola Acrylic Paint
Crayola Watercolours
Crayola Glitter Glue
Measuring Spoons
Cardstock
Hot Glue Gun
CIY Staff Tips:
WARNING: This project uses a hot glue gun. Adult assistance required.
Steps: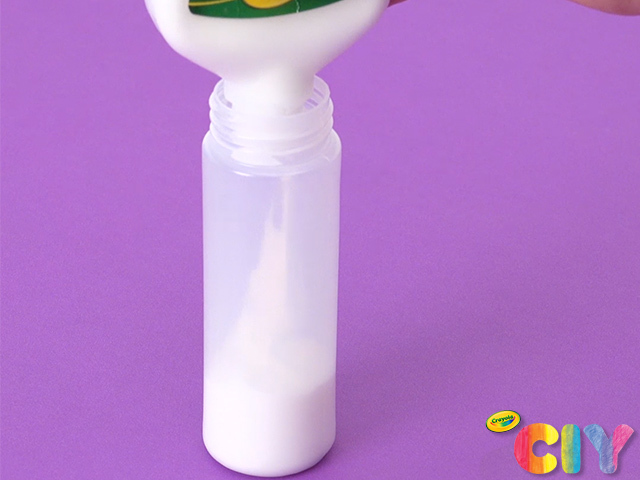 Pour glue into squeeze bottle.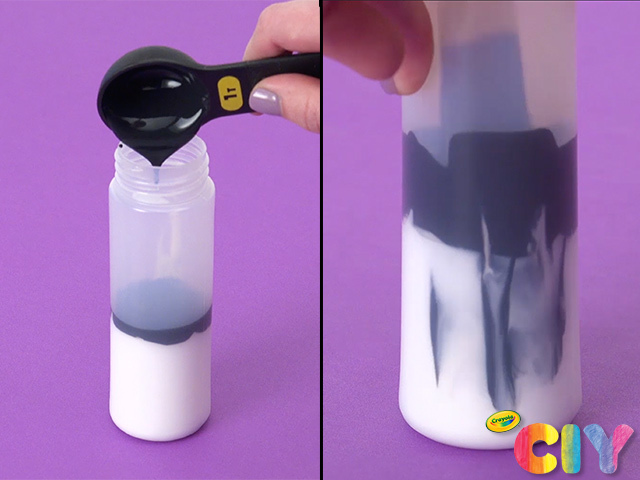 Using craft stick, mix 1 Tbsp black paint into glue.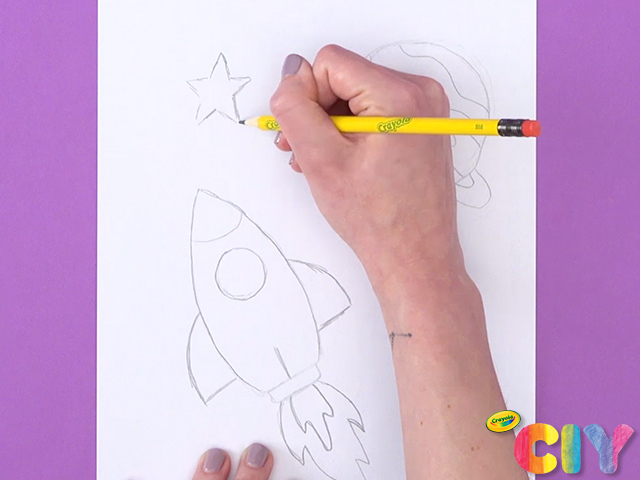 On a piece of cardstock, draw outer space scene with pencil.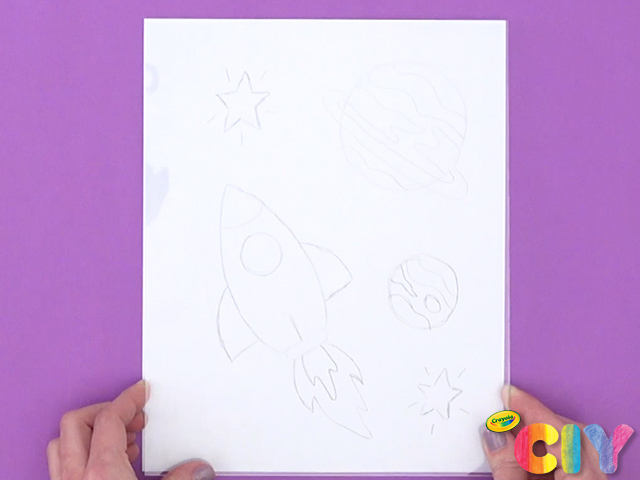 Remove pane from picture frame and place on top of cardstock.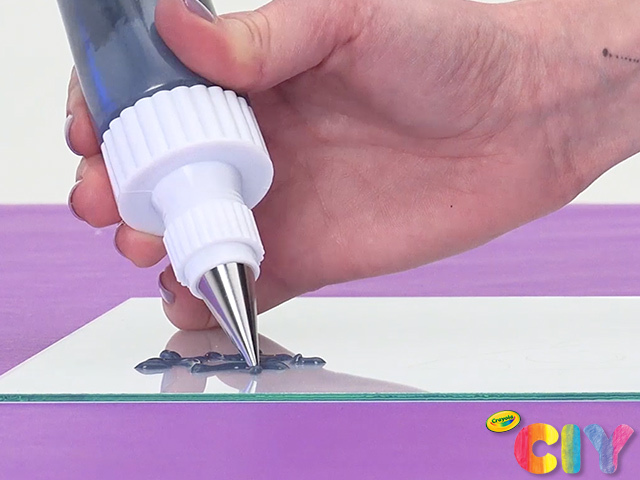 Trace outlines of sketch onto pane with glue mixture.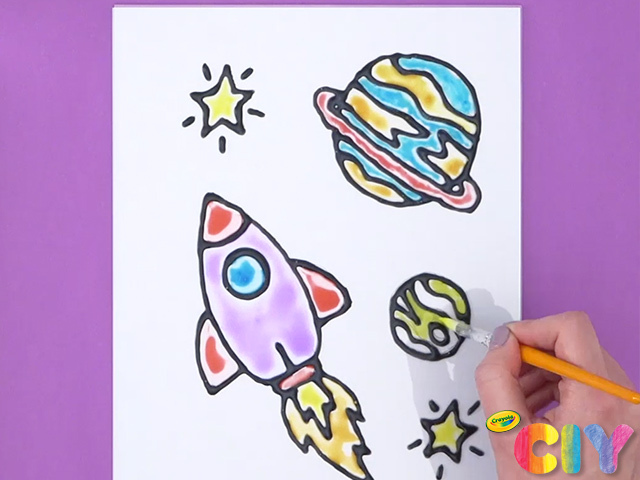 Paint pane with watercolours.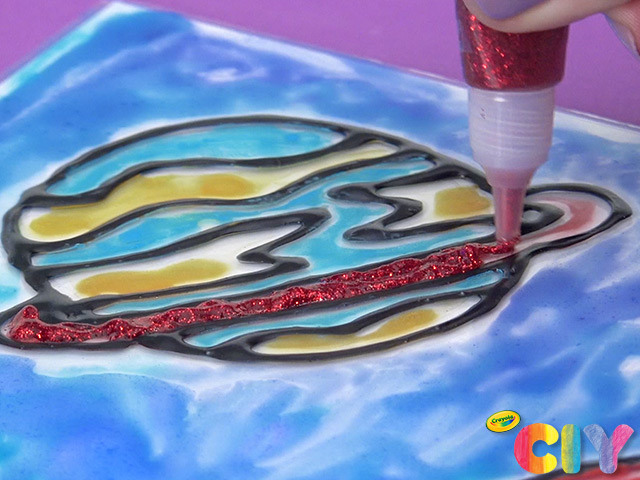 Add accents with glitter glue. Dry 3–4 hours.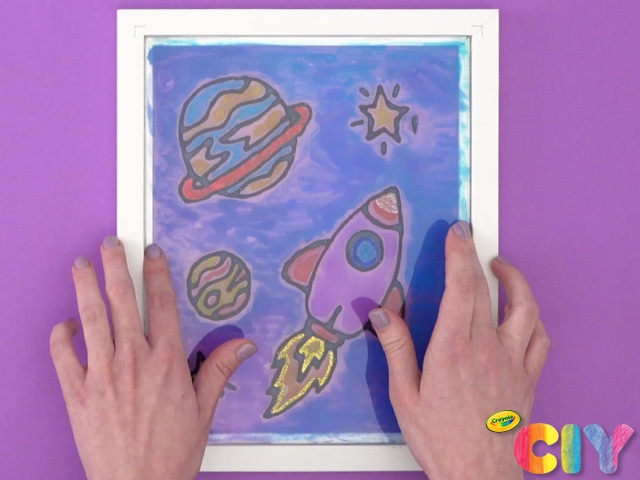 Ask an adult to attach pane into picture frame with hot glue gun. Do not place the backing into the frame.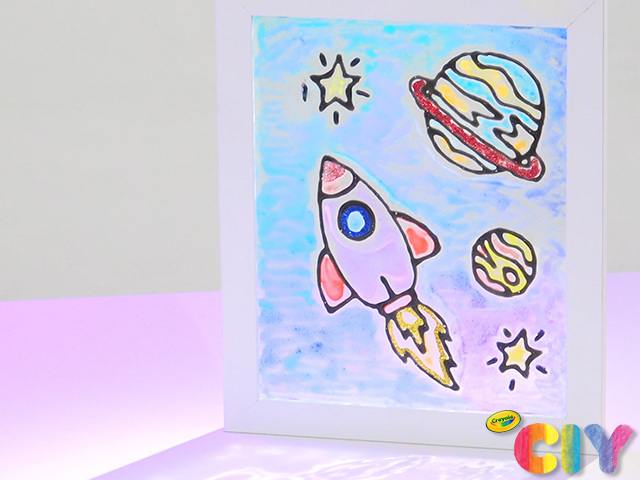 Display in front of a window or light to let your design shine!
Occasion:

Summer,

Rainy Day Crafts,

Animals

Age:
---
Related Crafts