Supplies:
Crayola Acrylic Paint
Crayola Construction Paper
Crayola Washable Glue
Crayola Paint Brush
Crayola Scissors
Hot Glue Gun
Upcycled Tin Can
Ribbon
CIY Staff Tips:
Be careful of any uneven edges on the tin can! Adult assistance required.
This project uses a hot glue gun. Adult assistance required.
Can be an indoor or outdoor decoration—just bring inside if inclement weather strikes!
Steps: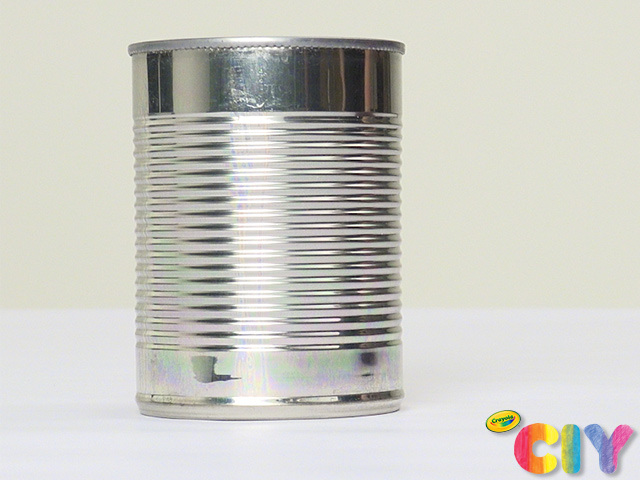 Remove wrapper and clean tin can.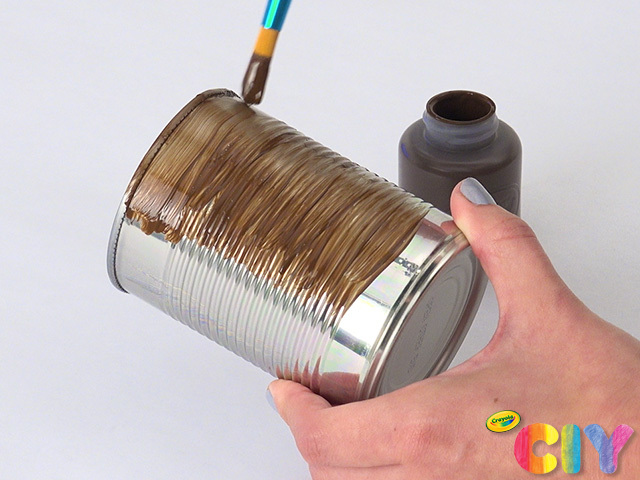 Paint entire can brown. Dry 1–2 hours and add second coat of paint.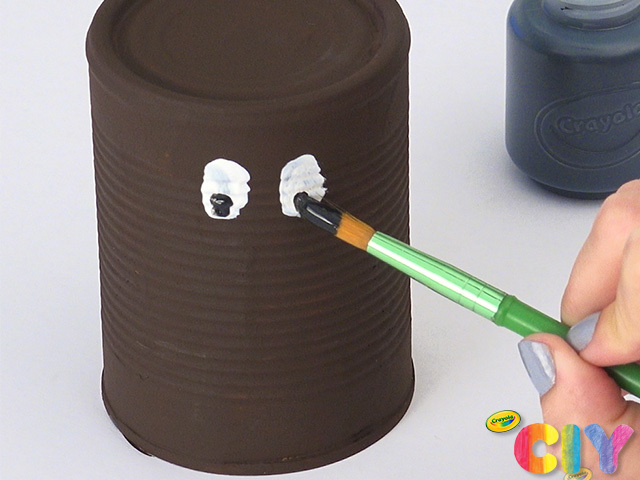 Paint eyes on front of can. Dry 1–2 hours.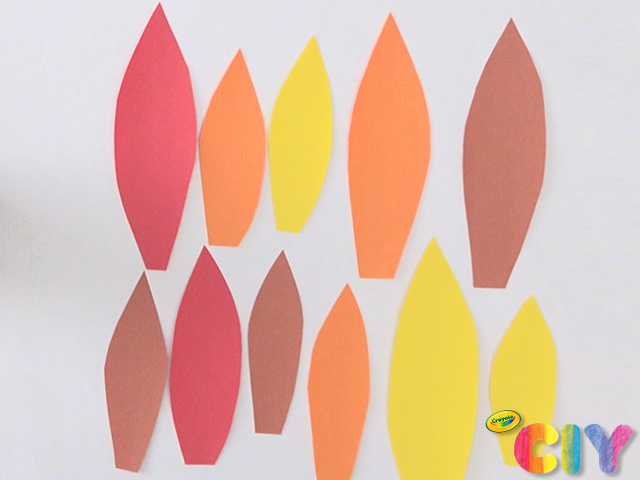 Cut out construction paper feathers.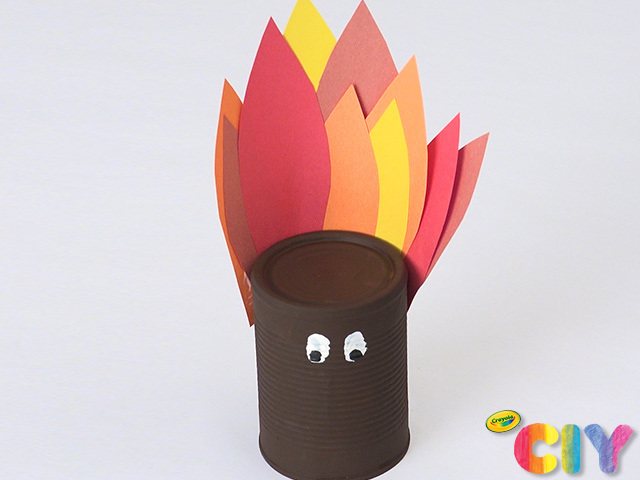 Glue feathers to back of can.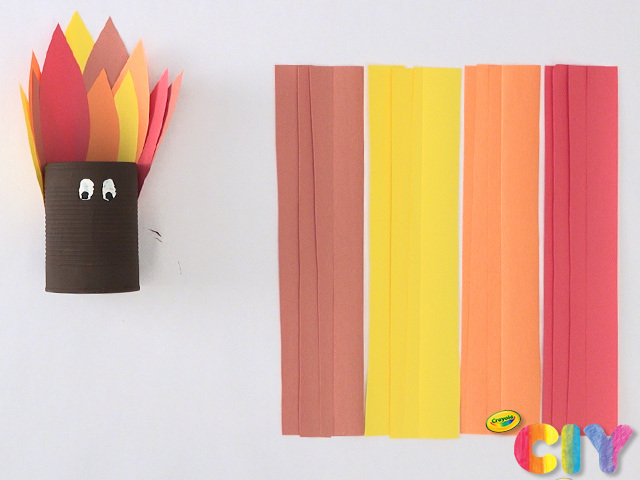 Cut out long strips of construction paper.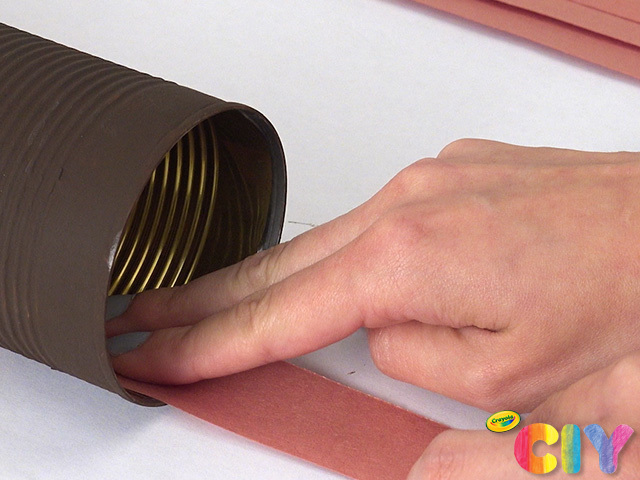 Glue strips of paper around inside of can.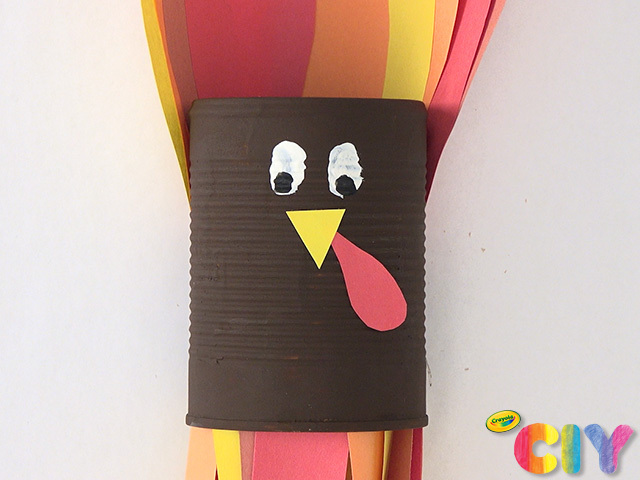 Cut out and glue construction paper beak and wattle under eyes. Dry all glue steps for 2 hours.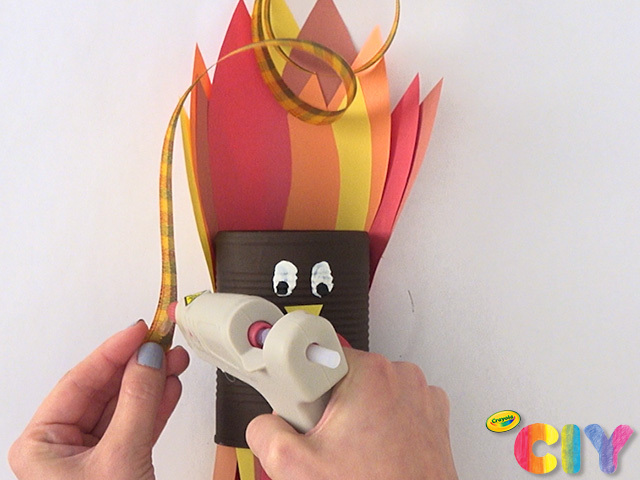 To create hanger, cut a piece of ribbon and hot glue ends on 2 sides of can. Let cool.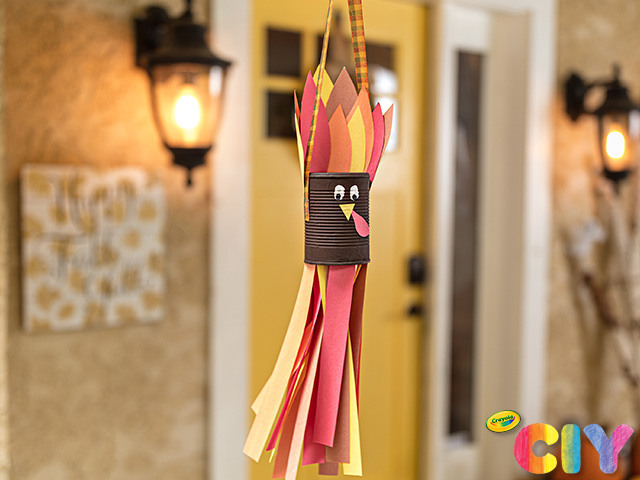 Hang to display as a Thanksgiving decoration!