Supplies:
Crayola Take Note Gel Pens
Crayola Acrylic Paint
Crayola Paint Brush
Crayola Take Note Permanent Markers
Upcycled Carton
Scissors
Hole Punch
Twine
Bird Seed
CIY Staff Tips:
Check out our other upcycled craft projects for Earth Day or any day!
Steps:
On upcycled carton side, draw outline for an opening with gel pens.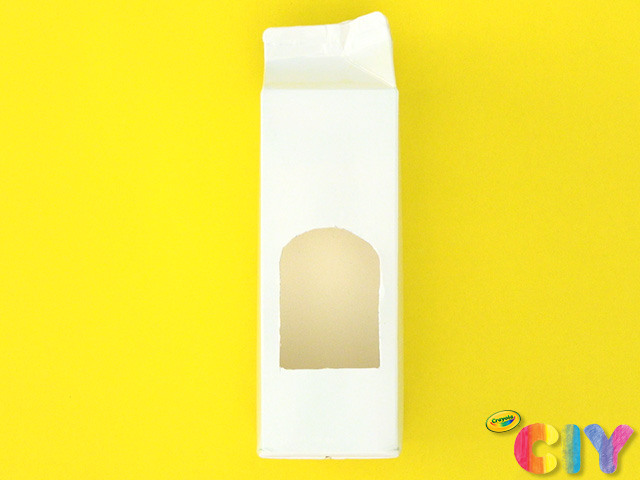 Have an adult help cut out the opening.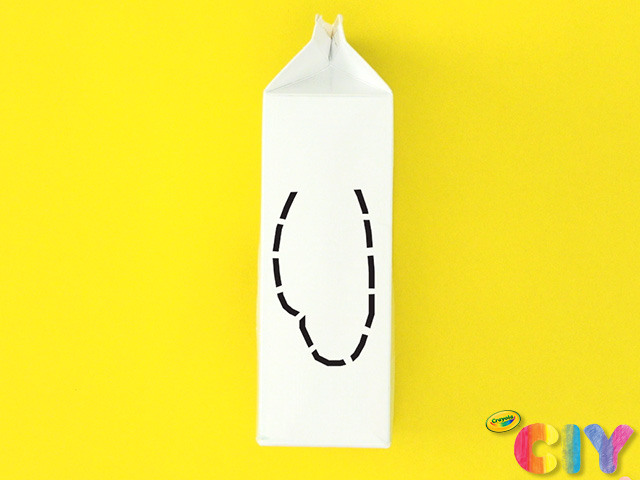 Rotate carton once and draw outline for a wing-shaped flap. Cut along outline, leaving top of wing intact.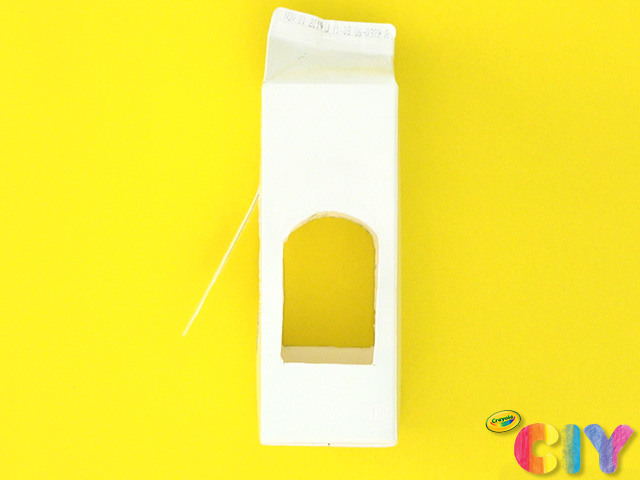 Rotate carton once and repeat steps 1–2.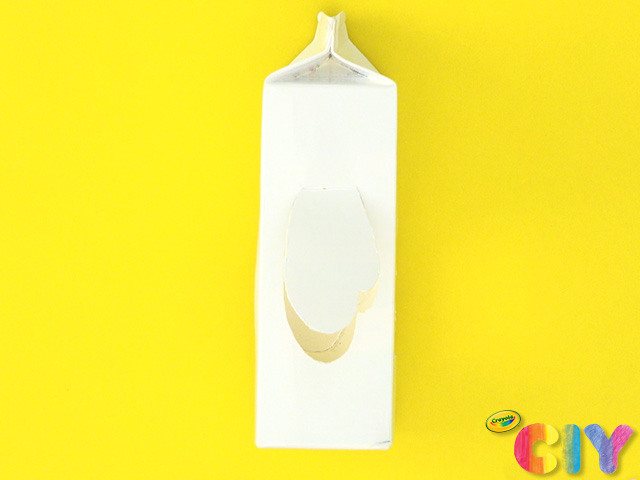 Repeat step 3 to complete final side of carton.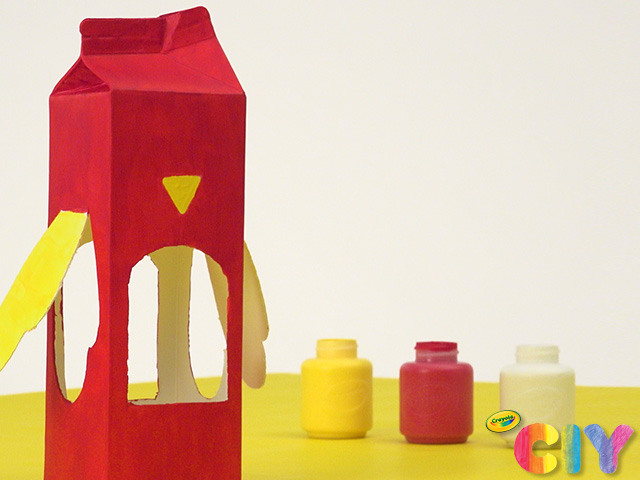 Paint beak, wings, and bird body. Dry 1–2 hours and add second coat.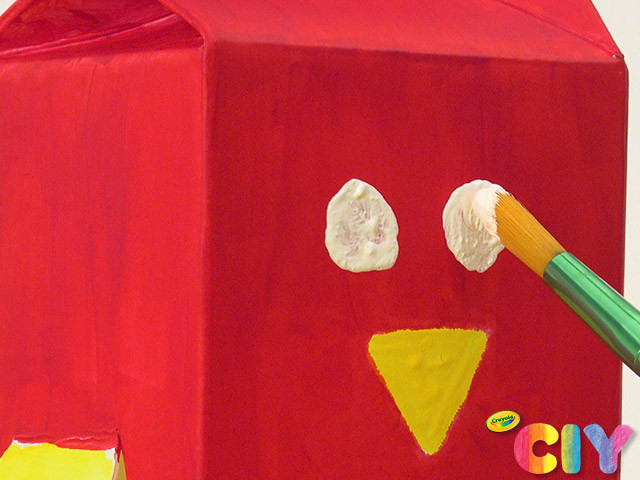 Paint eyes above beak. Dry 1–2 hours.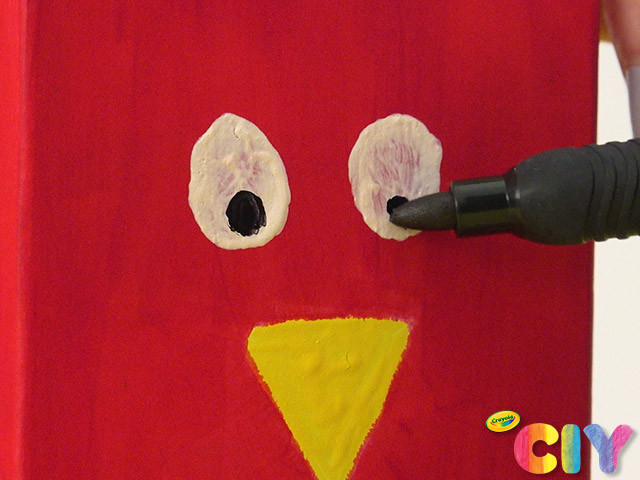 Draw pupils and details with markers.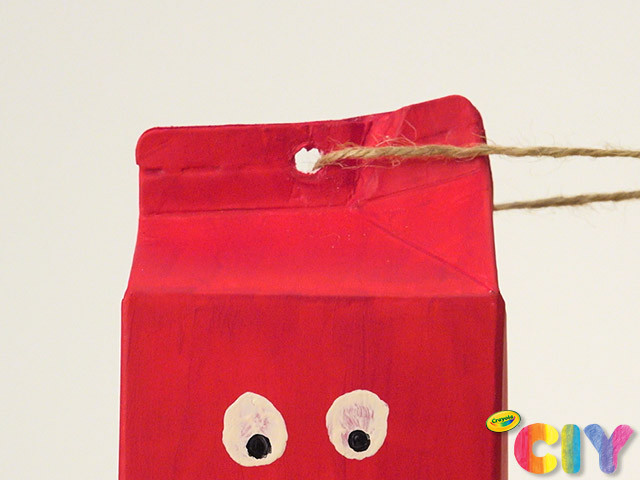 Hole punch top of carton. Feed twine thru hole and tie ends into a knot.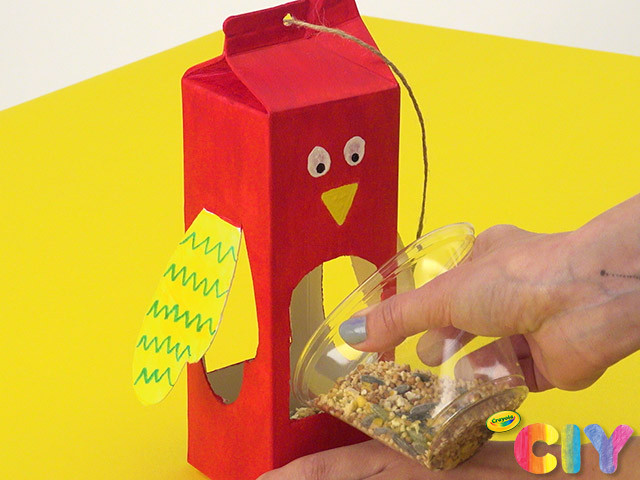 Pour bird seed into openings.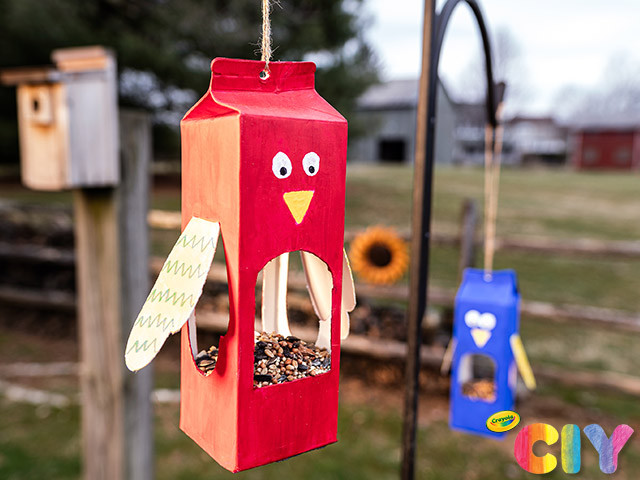 Hang outside to let your feathered friends fill their beaks and bellies!
Occasion:

Special Occasions,

Garden & Outdoor,

Upcycle Craft Ideas,

Summer,

Earth Day

Age:
---
Related Crafts