Supplies:
Crayola Crayons - 48 Count
Crayola Paintbrushes - 5 Count
Crayola Twistables Crayons - 24 Count
Crayola Marker & Watercolour Paper or Crayola Sketchbooks
Corrugated Cardboard - 15.2 cm x 22.9 cm (6" x 9") - 1 per student
Bristols Board - 15.2 cm x 22.9 cm (6" x 9") - 1 per student
Electric Frying Pan
Small Muffin Tin
Recycled Newspapers
Steps: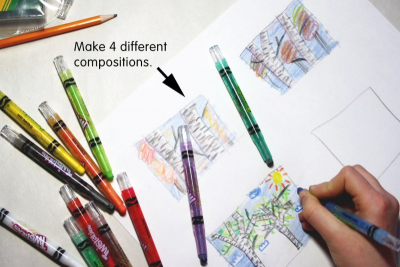 Use your field notes to make 4 different compositions of your plant.
Think about how you use the elements of design to move the viewer's eye through the space. ​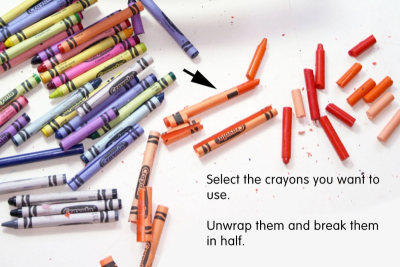 CAUTION! This activity should only be done in a well-ventilated area and with adult supervision.
Begin by sorting the crayons according to the colours you will use.
Unwrap the crayons and break them in half.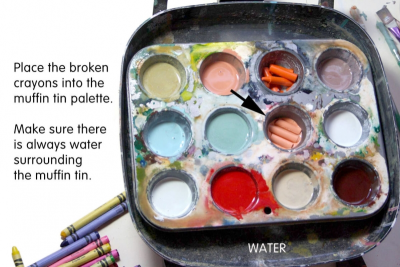 Place the broken crayons into the muffin tin palette.
The muffin tin stays in the electric frying pan.
Make sure there is always water in the pan surrounding the muffin tin and keep the temperature turned to medium heat.
Notice how the crayons change as they are heated.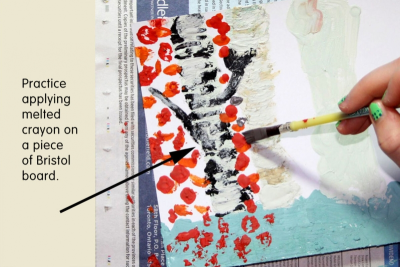 Practice applying melted crayons on a piece of Bristol board.
Try different brush strokes and colour combinations to get the feel of the technique.
When you are ready to begin your good painting work on a piece of heavy corrugated cardboard.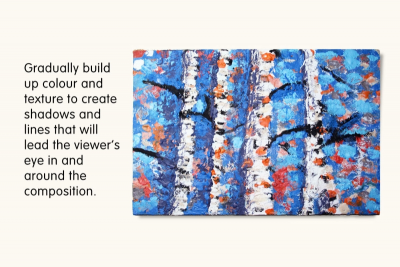 Gradually build up colour and texture until you are satisfied with the final piece.
From time to time view the painting from a distance to see it with fresh eyes.
Look for shadows and lines leading your eye in and around the composition.
Subjects:

Language Arts,

Science,

Visual Arts

Grades:
---
Related Lesson Plans