Supplies:
Crayola Acrylic Paint
Crayola Washable Watercolour Paints
Crayola Washable Glitter Project paint
Crayola Washable Project Paint
Crayola Paint Brushes
Crayola No-Run School Glue
Bristol Board - 15.2 cm x 30.5 cm (6" x 12") - 1 per student
Water Containers
Paper Plates or Plastic Lids for Palettes - 1 per student
Paper Towels
Masking Tape
Steps: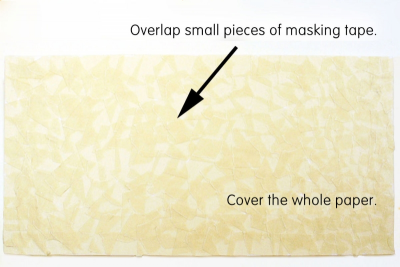 Stick small, torn pieces of masking tape to a 15.2 cm x 30.5 cm piece of Bristol board.
Overlap the pieces and change directions to create a random pattern.
Make sure all the edges of the tape are flat and firmly attached to the surface of the Bristol board.
Divide the width of the Bristol board into 6 fairly equal sections.
Choose two colours of acrylic paint – one light and one dark.
Paint sections 2 and 3 of the taped Bristol board with the light colour.
Allow the paint to dry completely.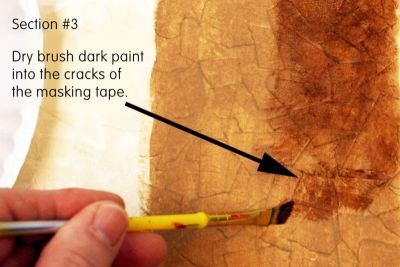 Paint a darker colour over the light colour in section 3.
Use very little paint.
Dry brush it into the cracks made by the masking tape.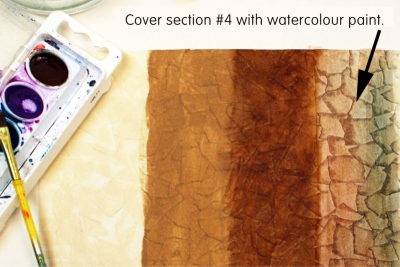 Use watercolour paint to fill in section 4.
Notice the difference.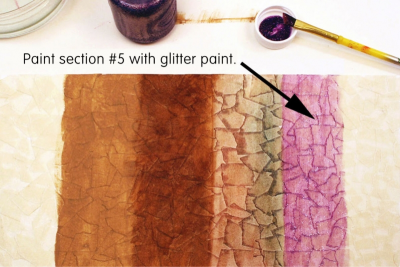 Paint section 5 with glitter paint.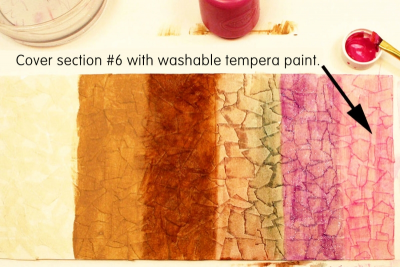 Use washable tempera paint to cover section 6.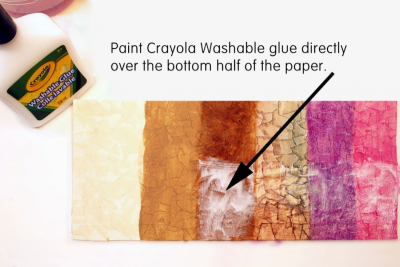 Coat the bottom half of the paper with Crayola Washable Glue.
Just pour a little glue directly onto the surface and spread it with a paint brush.
Set the paper aside to dry.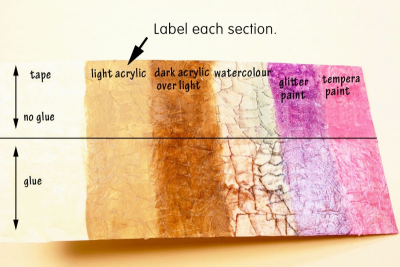 When the glue is dry label each section.
Use this sampler to help you decide what kind of finish you want to use on a project.
Subjects:

Grades:

Grade 4,

Grade 5,

Grade 6,

Grade 7,

Grade 8,

Grade 9
---
Related Lesson Plans