Supplies:
Crayola Washable Paint - Yellow
Crayola Black Construction Paper - 22.9 cm x 30.5 cm (9" x 12")
Crayola Yellow Construction Paper - Small Pieces
Crayola Glitter Glue
Crayola Glue Sticks
Crayola Scissors
Crayola Marker & Watercolour Paper - 22.9 cm x 30.5 cm (9" x 12")
Crayola Washable No-Run Glue
Double Sided Tape
Small Rolling Pins
Bubble Wrap
Small Googly Eyes
Paint Trays
Steps: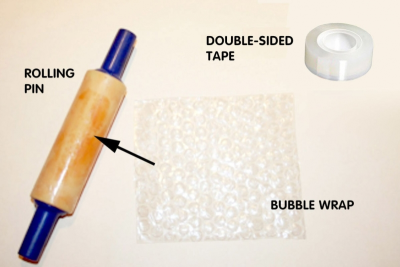 Wrap a piece of bubble wrap around a rolling pin.
Use double-sided tape to stick the bubble wrap to the rolling pin.
Make sure the bubble side of the bubble wrap is facing up.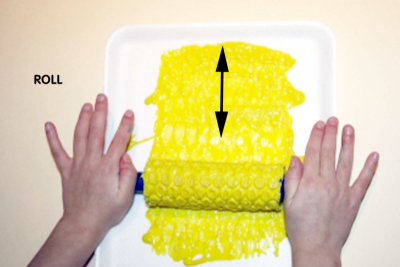 Pour yellow Crayola washable paint on either a cookie sheet or foam tray.
You don't want too much paint on the tray.
Roll the rolling pin back and forth in the paint until the bubble wrap is completely covered with paint.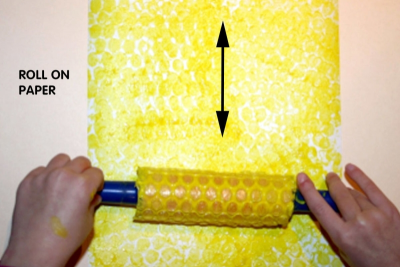 Roll the rolling pin over the paper.
Continue rolling until you have covered the paper.
This will represent the honeycomb for your bees!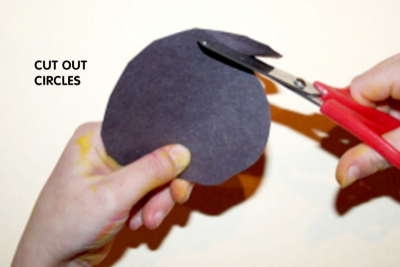 Cut 2 circles out of black construction paper.
Make one circle slightly bigger than the other.
Glue the smaller circle onto the end of the larger circle to create a head on the body of the honey bee.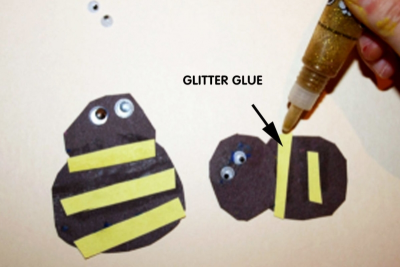 Use yellow construction paper and googly eyes to add features to the honey bee.
Use Crayola Glitter Glue to decorate your honey bees.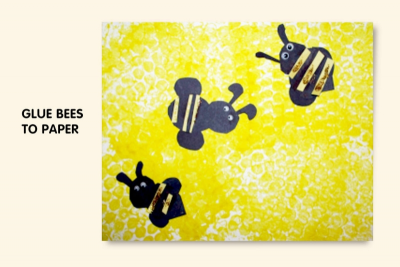 Glue your bees to the honeycomb paper you created.
Subjects:

Language Arts,

Mathematics,

Science,

Social Studies,

Visual Arts

Grades:

Pre-Kindergarten,

Kindergarten,

Grade 1
---
Related Lesson Plans