Supplies:
Crayola Scissors
Crayola Washable Glue Sticks
Crayola Washable Glitter Glue
Crayola Fine Line Markers - 12 Count
Crayola Fabric Markers - 10 Count
Polyester Cotton - 30.5 cm x 30.5 cm (12" x 12") - 1 piece per student
Ribbon or Yarn
Bamboo Skewers - 1 per student
Steps:
Think of the images that come to mind when you remember the story.
- What is the strongest picture that you think of when you remember the story?
Draw that picture on the copy paper.
Use a fine line black marker to outline the drawing.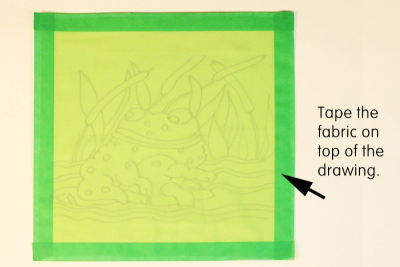 Tape the drawing onto a piece of white Bristol board using 4 small pieces of tape.
Place the fabric on top of the drawing.
Tape it in place with long pieces of masking tape along each side.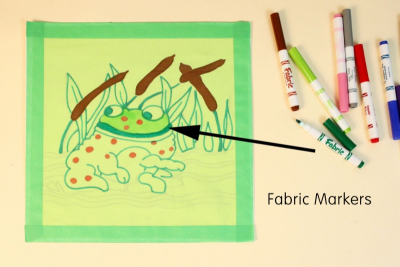 Use fabric markers to colour the picture directly onto the fabric.
Press lightly.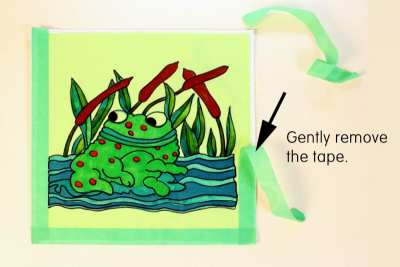 Gently remove all the tape.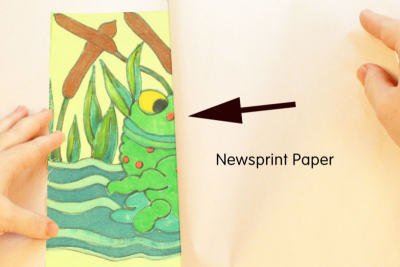 Place the fabric with the good side facing down on top of a pad of newsprint.
Place a piece of blank newsprint on top of the fabric.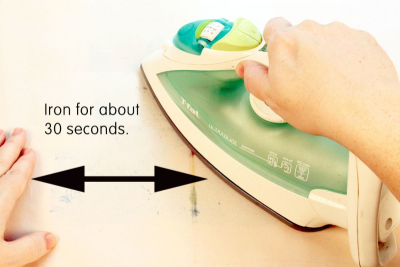 Set the iron to cotton.
Iron over the newsprint for about 30 seconds.
This will set the colour and make it permanent.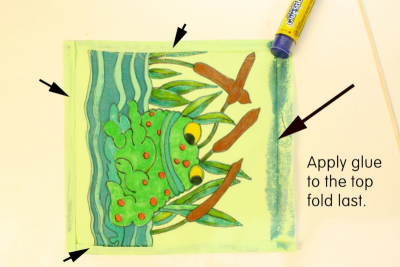 Fold the side and bottom edges of the fabric under about 1 cm.
Use a glue stick to glue them flat.
Apply lots of glue to the top fold last.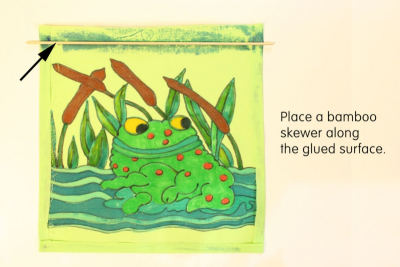 Place a bamboo skewer along the glued surface at the top.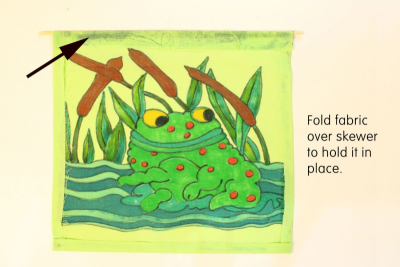 Fold the fabric over the skewer to hold it in place.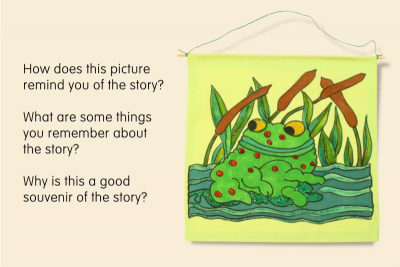 Attach yarn or ribbon to each end of the skewer.
Add glitter glue to highlight some areas of the design.
Reflect on your work.
- What is there about this picture that reminds you of the story?
- What are some of the things you remember about the story?
- Why is this a good souvenir of the story?
Subjects:

Language Arts,

Visual Arts

Grades:
---
Related Lesson Plans