Supplies:
Crayola Markers
Crayola Crayons
Crayola Scissors
Crayola Drawing Paper - 7.5 cm x 15 cm (3"x 6") - 3 per student
Photo-Magnet Sheets - 15 cm x 22.8 cm (6"x 9") - 1 per student
Steps: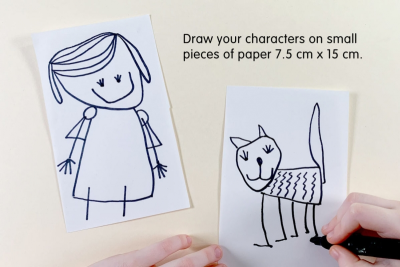 Use a marker to draw your characters on small pieces of paper 7.5 cm x 15 cm.
Make them fill the page.
Make 3 characters altogether.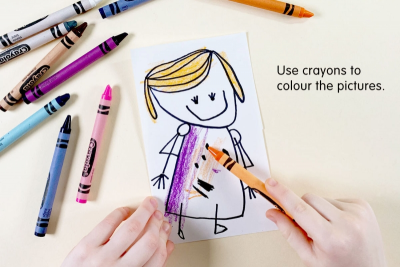 Use crayons to colour the pictures.
Press hard with the crayon to make the colours bright and strong.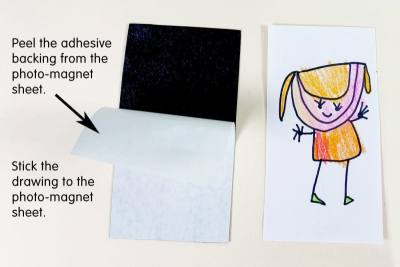 Peel the adhesive backing from the photo-magnet sheet.
Stick the drawing to the photo-magnet sheet.
Repeat this for each of your drawings.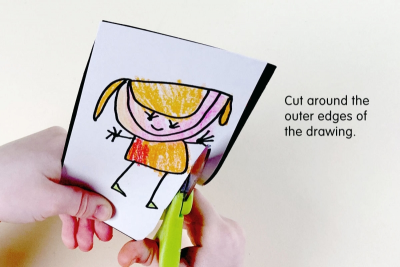 Cut around the outer edges of the drawing.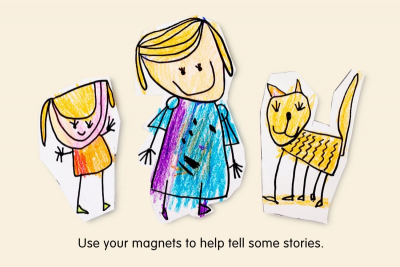 Use your magnets to help tell some stories.
Work with a partner to share your characters and make a story together.
Subjects:

Grades:

Kindergarten,

Grade 1,

Grade 2,

Grade 3
---
Related Lesson Plans