Supplies:
Crayola Construction Paper - 22.9 cm x 30.5 cm (9" x 12")
Crayola Scissors
Crayola Oil Pastels - 16 Count
Crayola Colour Glue
Crayola Washable Glue Sticks
Steps: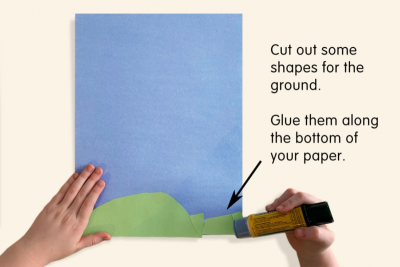 Choose a colour for the background of your picture.
Cut out some shapes for the ground.
Glue them along the bottom of your paper.
Draw details with coloured glue.
Set the picture aside to dry overnight.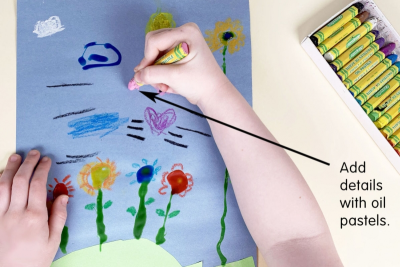 Add more details using oil pastels.
Choose colours that will make your details stand out.
Think about things that feel like spring.
How can you show them?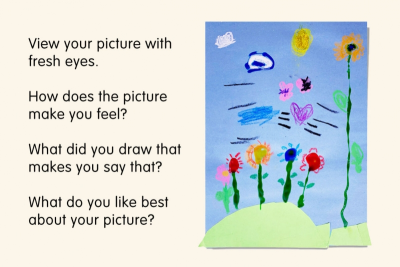 View your picture with fresh eyes.
- How does it make you feel?
- What did you draw that makes you say that?
- What do you like best about your picture?
- How does using 3 different kinds of media - paper, glue and oil pastels affect the way the wotk looks?
Subjects:

Grades:

Kindergarten,

Grade 1,

Grade 2,

Grade 3
---
Related Lesson Plans