Supplies:
Crayola Marker & Watercolour Pad - 22.9 cm x 30.5 cm (9" x 12")
Crayola Washable Watercolour Paints, 8 Count
Crayola Round Paint Brushes
Water Containers
Paper Towels
Steps: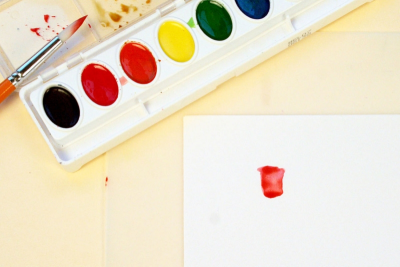 TORSO:
Moisten the watercolour paints by dropping a brush load of water on the colours you want to use.
Pick up a drop of colour and paint it onto the paper in a small blob.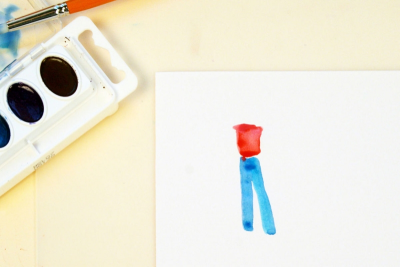 LEGS:
Paint the legs a little longer than usual.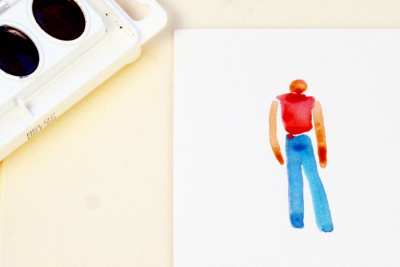 HEAD and ARMS:
Paint the head a little smaller than usual.
Paint the arms long enough to go about half way down the legs.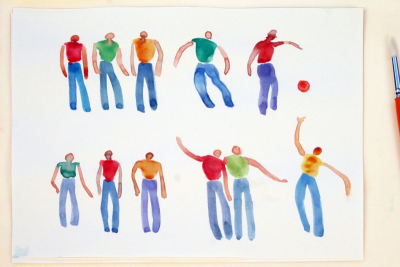 Practice making figures in different poses.
Fill the page.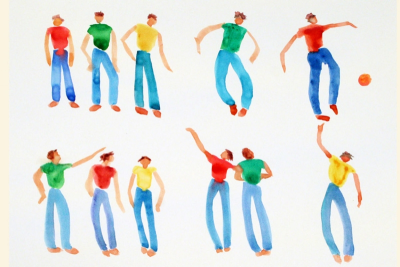 Add a few simple brush strokes to suggest hair and feet.
Subjects:

Grades:

Grade 3,

Grade 4,

Grade 5,

Grade 6,

Grade 7,

Grade 8,

Grade 9,

Grade 10
---
Related Lesson Plans