Supplies:
Crayola Oil Pastels
Crayola Marker & Watercolour Paper - 22.9 cm x 30.5 cm (9" x 12")
Crayola Tempera Paint - Black
Crayola Paint Brushes
Crayola Chalk - White
Crayola Sketchbooks
Steps: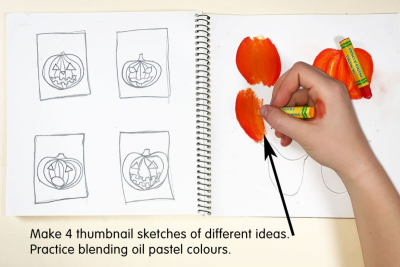 Make 4 thumbnail sketches of different ideas in your sketchbook.
Remember to give each face a different expression.
Practice blending oil pastel colours to get the illusion of depth.
Choose the design you like the best.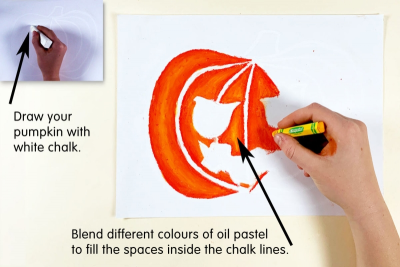 Draw your pumpkin with white chalk.
Make sure it fills the page.
Blend different colours of oil pastel to fill the spaces inside the chalk lines.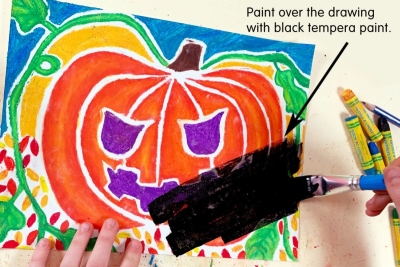 Paint over the whole drawing with black tempera paint.
Let the paint dry for 4 or 5 minutes.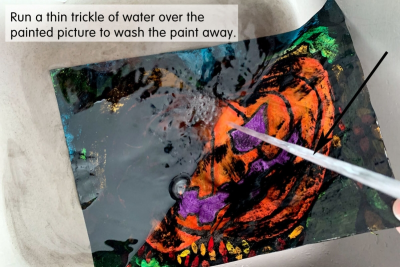 Place the painted picture in the sink.
Run a thin trickle of water over the painted picture to wash the paint away.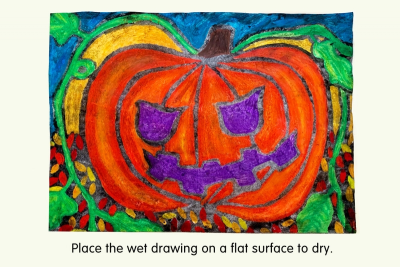 Place the wet drawing on a flat surface to dry.
Subjects:

Language Arts,

Social Studies,

Visual Arts

Grades:

Grade 3,

Grade 4,

Grade 5,

Grade 6,

Grade 7
---
Related Lesson Plans