Supplies:
Crayola Washable No-Run School Glue
Crayola Acrylic Paint - 6 Count
Crayola Paint Brush Set - 5 Count
Recycled Newspapers
White Newsprint
Plastic Wrap
Small Bowl
Paper Plates - 1 per student
Water Containers
Paper Towels
Steps: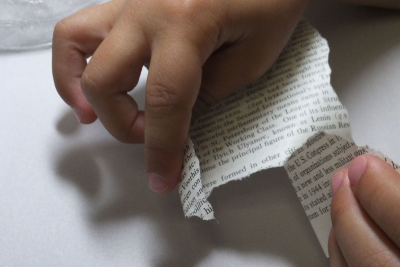 Tear newspaper into strips about 1.5 cm (1/2") wide.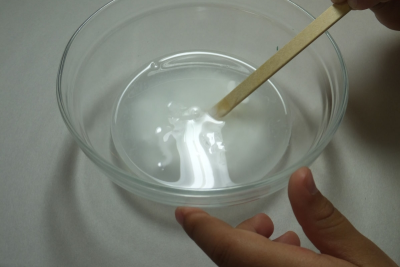 Mix 1/2 cup of glue and 1/4 cup of water.
Stir the mixture together until it is smooth.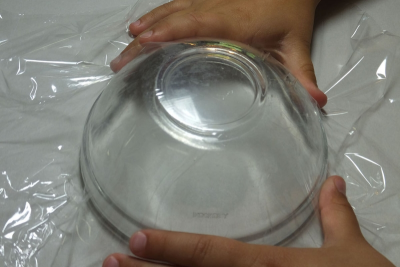 Place a small bowl on a plastic plate or tray. The glue might run off your bowl and this will keep your table dry.
Cover the small bowl with plastic wrap.
Make sure that it is smooth.
Tuck the edges inside the bowl.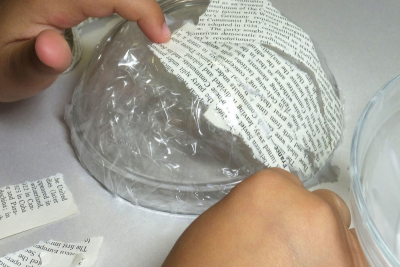 Glue one newspaper strip at a time on top of the bowl until it is completely covered.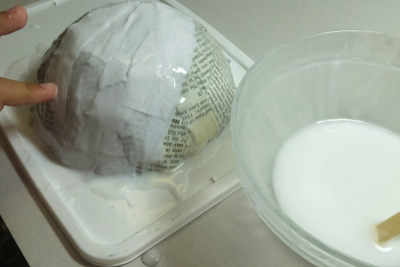 Tear plain newsprint paper into strips about 1.5 cm (1/2") wide.
Cover all the newspaper strips with the plain newsprint paper strips.
Repeat gluing layers until you have 6 altogether. This will make your bowl strong.
End with a plain layer. This will make your paint bright.
Allow the papier-mâché bowl to dry for several days. Then remove it from the plastic bowl.
Glue small strips of paper over the edges to finish the bowl.
Set it aside to dry.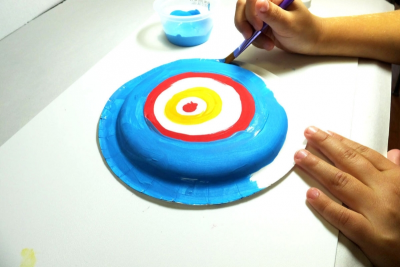 Before beginning to paint your Kandinsky bowl practise painting concentric circles on a pie plate.
This will help you decide what colours you want to paint your finished papier-mâché bowl.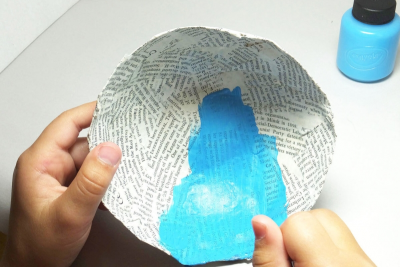 Paint the inside of your papier-mâché bowl using Kandinsky inspired colours.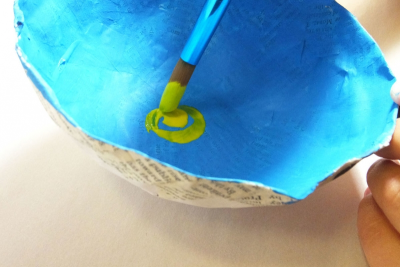 Let each layer of colour dry before adding another colour of paint.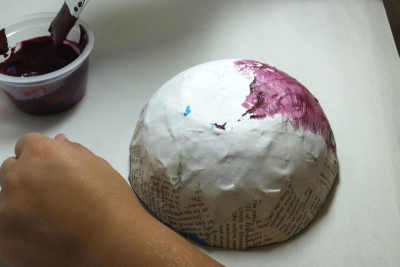 Paint the outside of your papier-mâché bowl.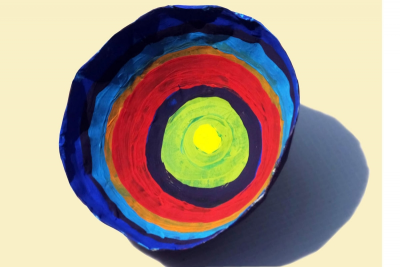 Allow the paint to dry, then place the bowl facing up to enjoy your Kandinsky inspired design.
Subjects:

Language Arts,

Mathematics,

Visual Arts

Grades:

Grade 1,

Grade 2,

Grade 3,

Grade 4,

Grade 5,

Grade 6
---
Related Lesson Plans