Supplies:
Crayola Marker & Watercolour Paper - 22.9 cm x 30.5 cm (9" x 12")
Crayola Crayons - 24 Count
Crayola Watercolour Paints - 8 Count
Crayola Paint Brushes - 5 Count
Water Containers
Paper Towels
Tissues
Steps: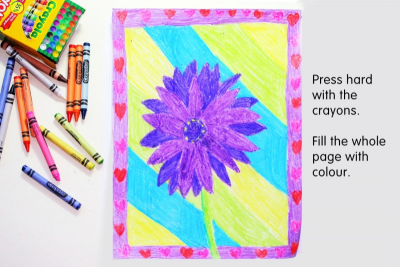 Use crayons to draw your picture.
Press hard with the crayon and fill the whole page with colour.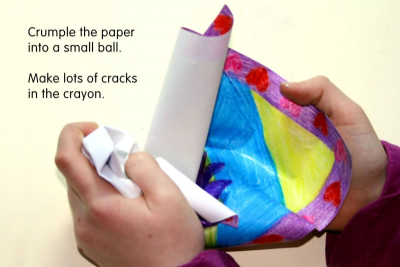 Crumple the paper into a small ball.
Make lots of cracks in the crayon.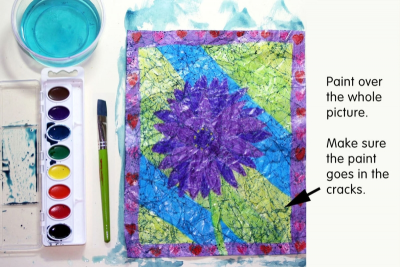 Open the paper and flatten it out.
Mix blue and black watercolour paint together.
Paint it over the whole picture.
Make sure the paint goes into the cracks.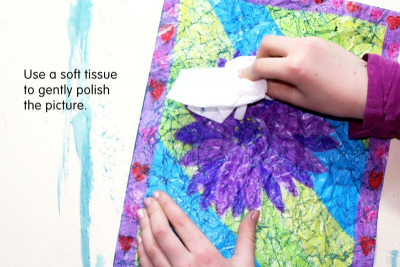 Use a soft tissue to gently polish the finished picture.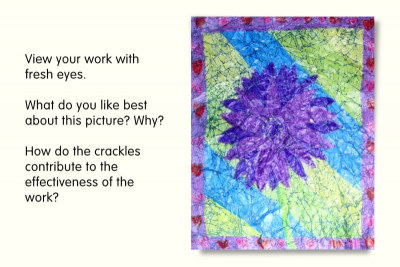 View your work with fresh eyes.
What do you like best about this picture? Why?
How do the crackles contribute to the effectiveness of the work?
Subjects:

Language Arts,

Science,

Social Studies,

Visual Arts

Grades:

Grade 3,

Grade 4,

Grade 5,

Grade 6
---
Related Lesson Plans