Supplies:
Crayola Fine Line Markers - 12 Count
Crayola marker & Watercolour Paper - 22.9 cm x 30.5 cm
Pencils
Blank DVD Disc - 1 per student
Steps: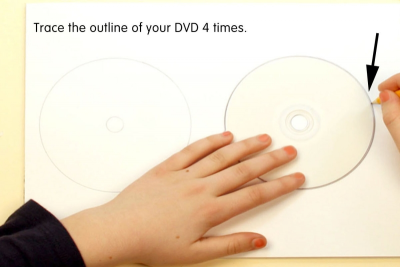 Trace the outline of your DVD on drawing paper.
Make 4 copies for your planning sketches.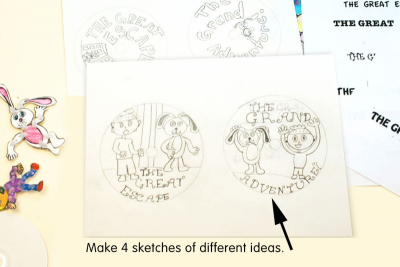 Make 4 planning sketches of different ideas.
Make sure your designs reflect the mood and content of the movie.
Use a computer to type your title in a few different fonts to get some new ideas for your lettering.
Think about how you can make the cover eye-catching so people will want to view your movie.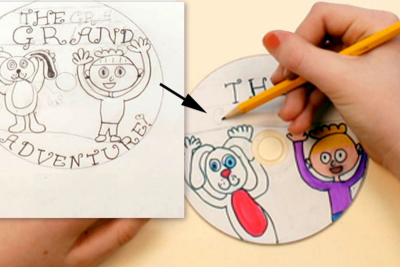 Choose the design you like the best.
Draw it on the DVD cover using your planning sketch as a reference.
Work with pencil first or draw directly with marker.
Use marker to colour the design.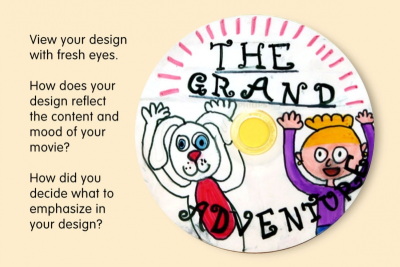 View your design with fresh eyes.
- How does your design reflect the mood and content of your Movie?
- How did you decide what to emphasize in your design?
- What do you like best about your design? Why?
Subjects:

Language Arts,

Visual Arts,

Media Literacy

Grades:

Grade 3,

Grade 4,

Grade 5,

Grade 6,

Grade 7,

Grade 8,

Grade 9
---
Related Lesson Plans