Supplies:
Crayola Scissors
Crayola Glue Sticks
Crayola Glitter Glue
Crayola Construction Paper
Paper Strip - 1.3 cm x 30.5 cm (½" x 12") - 1 per student
Previously Printed Paper - 30.5 cm x 45.7 cm (12" x 18")
Steps: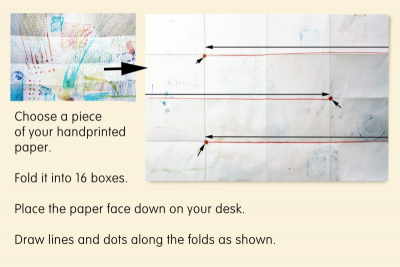 Choose a sheet of your handprinted paper created in the Exploring Lines lesson.
Fold the paper in half twice in both directions to make 16 boxes.
Place the paper with the printed side facing down.
Draw lines and dots along the folds as shown.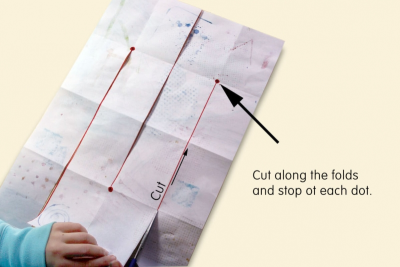 Cut along the folds and stop at each dot.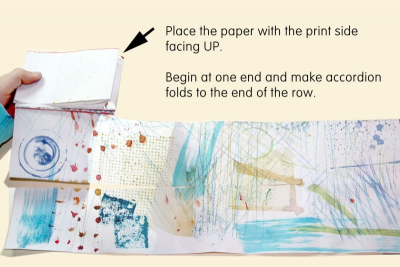 Place the paper with the print side facing up.
Begin at one end and make accordion folds to the end of the row.
When you get to the end of each row, fold the paper away from you and continue with the accordion folds until the whole paper has been folded.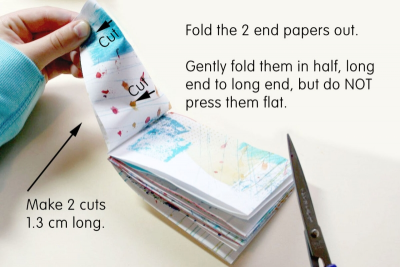 Fold the two end papers out.
These will make the cover of the book.
Gently fold them in half, long end to long end, but do not press them flat.
Make two small cuts at each end as shown.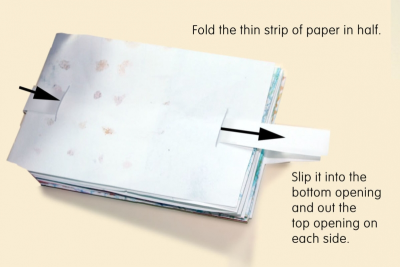 Fold the thin strip of paper in half.
Slip it into the bottom opening and out the top opening on each side of the covers.
Pull the strip snug.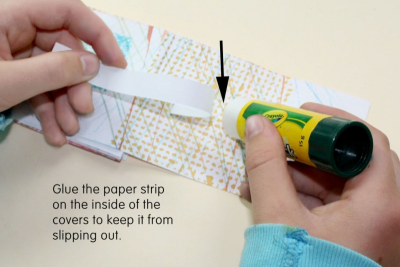 Glue the paper strip on the inside of the covers to keep it from slipping out.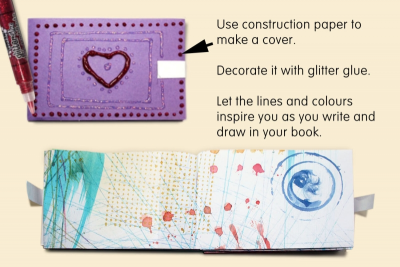 Your book is filled with many colourful pages.
Use construction paper to make a cover.
Decorate it with glitter glue.
- Think of how you can use the elements of design to decorate your cover, e.g., line, colour, texture, shape, space.
Tuck the ends of the paper strips into each side of the book to lock it closed.
Let the lines and colours on each page inspire you as you write and draw in your book.
Subjects:

Language Arts,

Mathematics,

Visual Arts

Grades:
---
Related Lesson Plans