Supplies:
Crayola Construction Paper - 22.9 cm x 30.5 cm (9" x 12")
Crayola Washable No-Run School Glue
Crayola Blunt Tip Metal Scissors
Crayola Safety Scissors
Found Objects - Corks, Dry Wall Plugs, Buttons, Washers, Shells, Bottle Tops, etc.
Steps: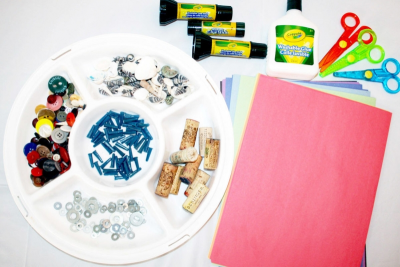 Look closely at all the different objects.
- How are they the same?
- How are they different?
- What shapes do you see?
- What can you make with these objects?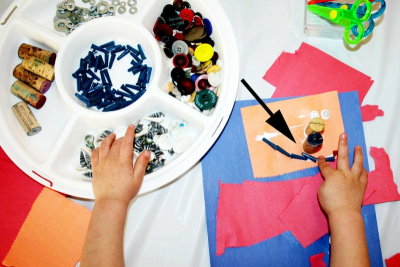 What objects do you like the best? Why?
What is interesting about the objects?
How do you know where to glue them?
​How do the objects relate to each other?
What shapes do you see?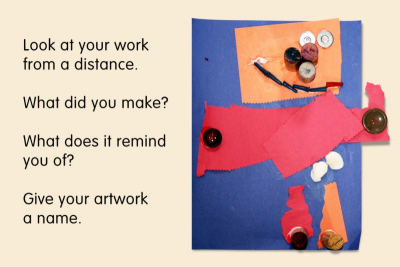 ​Look at your artwork from a distance.
What did you make?
What does it remind you of?
How else could you use these objects?
Give your artwork a name.
Subjects:

Language Arts,

Mathematics,

Science

Grades:

Pre-Kindergarten,

Kindergarten
---
Related Lesson Plans