INSPIRED BY GEOFFREY FARMER – Self-Portrait, Character

Students create an expressive self-portrait collage for the cover of a hardcover book (made in a previous class). Then they create three characters using collage techniques and describe them in written profiles. Finally, they write a story featuring themselves and the three characters.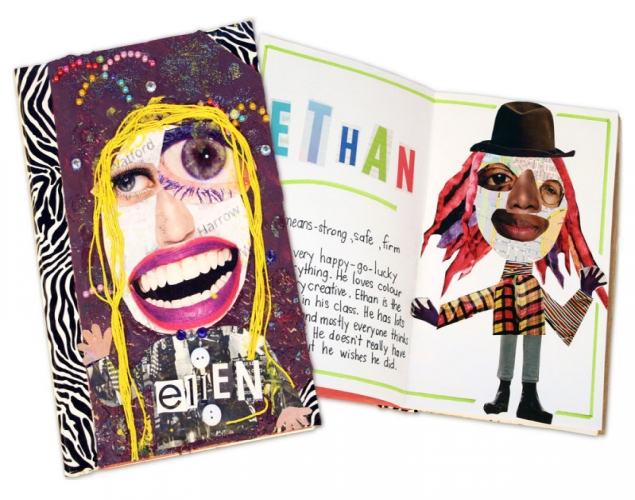 Supplies:
Crayola Washable Glue
Crayola Acrylic Paint
Crayola Paint Brushes
Crayola Glitter Glue
Crayola Scissors
Crayola Glue Sticks
Crayola Markers
Masking Tape
Magazines
Embellishments
Water Containers
Paper Towels
Steps: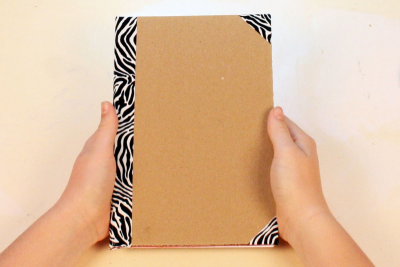 Use the hardcover book you created earlier.
Visualize your self-portrait on the cover.
- imagine textures and colours
- imagine how you will fill the space
- imagine the energy and attitude you want your self-portrait to convey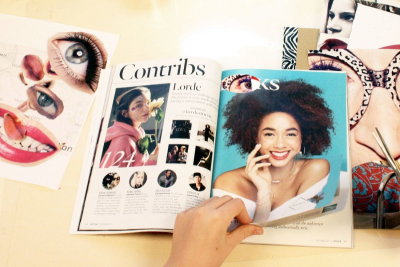 Flip through magazines to find eyes, noses and mouths you might want to use in your self-portrait.
Think of what paper you could use for your face that has significance for you, for example,
- a map of a special place
- a flag or crest
- an environmental image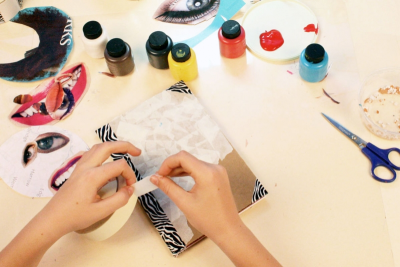 Prepare the surface of the cover for painting. You may want to add textures, for example,
- masking tape
- egg shells
- bits of netting
- bits of fabric
Paint the cover with acrylic paint.
Set the book aside to dry.
Add glitter glue and other paint to the cover before working on the self-portrait.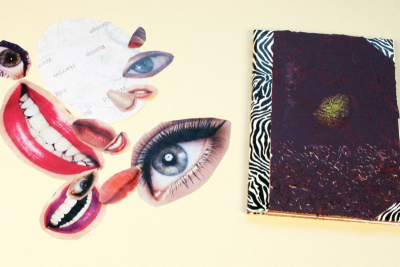 Gather the images and start playing with different combinations and arrangements.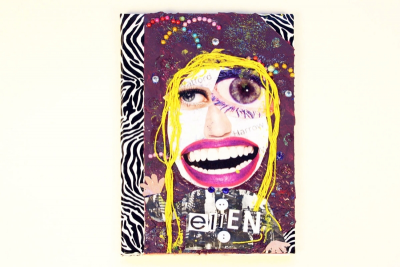 Use washable glue to fasten everything to the cover.
Place a piece of wax paper over the surface and press the shapes firmly in place.
Add a body, other details and embellishments to express the attitude, feeling or spirit you want to convey about yourself.
Use cut out letters to add your name, or nickname.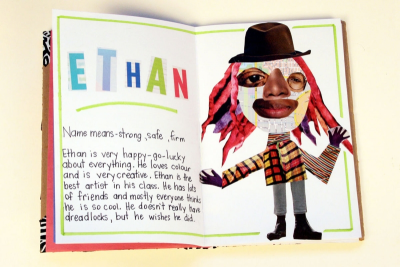 Over the next few weeks create 3 different characters using collage techniques.
Use cut out letters for their names.
Start with the first character and let your imagination flow.
Once the image is complete use the Character InterviewForm to interview the character. Let the following information guide your thinking:
- NAME: Choose a name that is respectful of the energy and personality of your character. Think about the meaning of the name you choose. Does it fit? Does the character have a nickname?
- AGE: What are the characteristics of a person of this age?
- APPEARANCE: Does the character care about looks? Does he/she have a favourite outfit? Is he/she usually neat or sloppy?
- RELATIONSHIPS: What is the character's family like? Are there any problems? Do they have special customs? Does the character have a best friend? What do they like to do together?
- PERSONALITY: What are the character's strengths, weaknesses, fears? Does he/she have special talents and hobbies? Does she/he use a unique expression when he/she is excited or upset?
When you have finished creating your characters, use them in a story. Include yourself in the story too.
- List at least 5 details about where the story takes place.
- Describe the colours, shapes and spaces that are important to your story.
- What is the problem in this story?
- What are some possible solutions to this problem?
- What facts or evidence can you provide to back up what you say in the story?
- Think about how you want the story to end. Make it a satisfying ending.
Write a first draft of your story and share it with a peer.
Use the feedback you get to edit and refine your story.
Write the final version in your hardcover book and share it with others.
Subjects:

Grades:

Grade 4,

Grade 5,

Grade 6,

Grade 7,

Grade 8
---
Related Lesson Plans