INSPIRED BY CRAYBOT – Colour, Contrast, Shape

Students use the craybot (created in a previous lesson) to make a line design, and then use their imagination to find images within the lines. They use twistable crayons to fill the spaces with blended colour and write a story inspired by their design.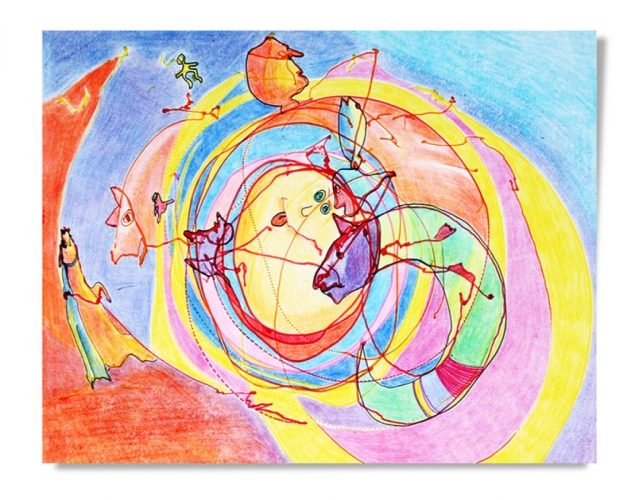 Supplies:
Crayola Fine Line Markers - 12 Count
Crayola Mini Twistables Crayons - 24 Count
Crayola Marker & Watercolour Paper - 22.9 cm x 30.5 cm (9" x 12")
Steps: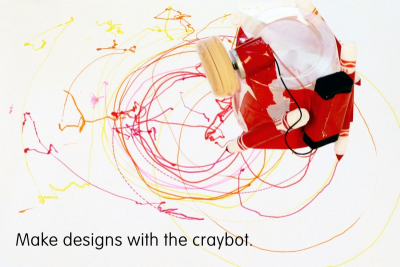 Use the craybot to make several line designs.
Experiment with ways to shift the weight on the craybot to change the kinds of lines it makes.
Choose one of the drawings to work with.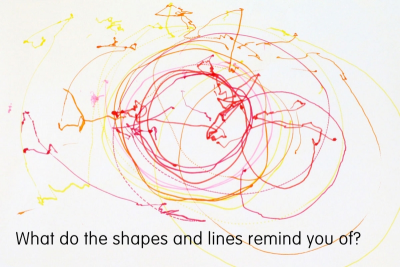 Look at the drawing for several minutes.
Turn it in all directions.
Relax your mind and let your imagination do the work.
See what the lines and shapes remind you of.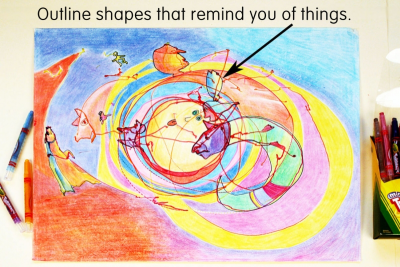 Use a fine line marker to outline areas in the design that remind you of things.
Use twistable crayons to fill in the spaces.
Blend two or more colours together for each section.
Choose contrasting colours to make the shapes stand out.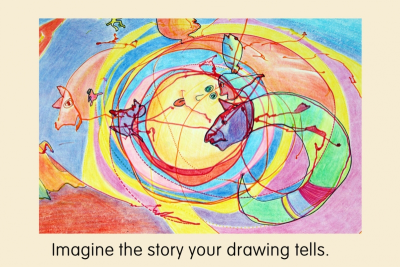 Sit with your drawing and imagine the story it tells.
- Use your picture as a map, letting it lead you through the story. What is the first thing that happens?
- Who are the main characters?
- How can you describe them to bring them to life?
- List at least 5 details about where the story takes place.
- Describe the colours, shapes and spaces that are important to your story.
- What is the problem in this story?
- What are some possible solutions to this problem?
- What facts or evidence can you provide to back up what you say in the story?
- Think about how you want the story to end. Make it a satisfying ending.
Write a first draft of your story and share it with a peer.
Use the feedback you get to edit and refine your story.
Write the final version in good copy and display it with your picture.
Subjects:

Language Arts,

Visual Arts

Grades:

Grade 3,

Grade 4,

Grade 5,

Grade 6,

Grade 7,

Grade 8
---
Related Lesson Plans