Supplies:
Crayola Scissors
Crayola Fine LIne Markers
Crayola Marker & Watercolour Paper - 22.9 cm x 30.5 cm (9" x 12")
Bristol Board or Cardstock Paper - 8 cm x 16 cm (3" x 6") - 5 pieces per student
Pencils
Brad Paper Fasteners
Hole Punch
Steps: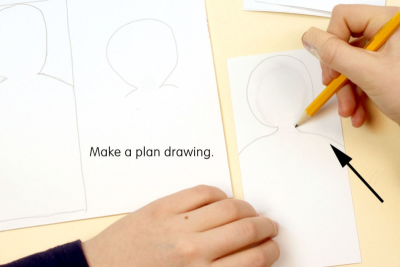 Trace the outline of your Bristol board on a piece of paper.
Practice drawing the shape you want to use for your card until you are satisfied with it.
Remember to leave enough space at the bottom of the shape for your written message.
Use this plan drawing to draw the shape on one of your pieces of Bristol board.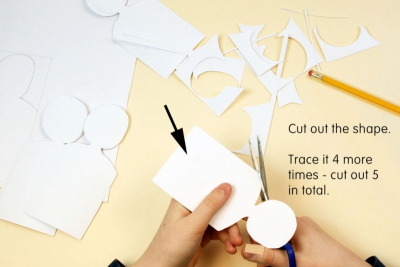 Cut out the shape.
Trace around the outer edge of the shape on each of your other Bristol board pieces.
Cut out 5 in total.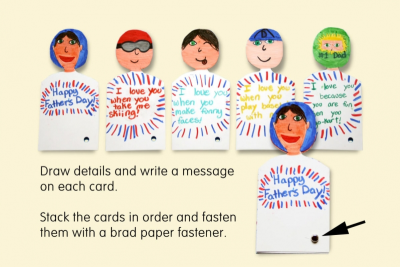 Draw details and write a different message on each piece of Bristol board.
Use a hole punch to make a hole in the bottom, right corner of each card.
Make sure they all line up with each other.
Stack the cards in order and join them together with a brad paper fastener.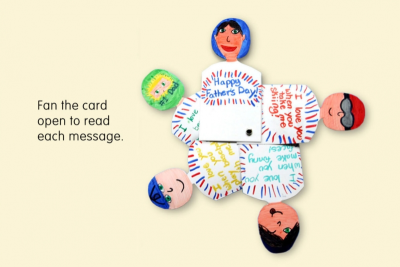 Fan the card open to read each message.
Subjects:

Language Arts,

Social Studies,

Visual Arts

Grades:

Grade 1,

Grade 2,

Grade 3,

Grade 4,

Grade 5,

Grade 6
---
Related Lesson Plans