Supplies:
Crayola Coloured Chalka
Crayola Washable No-Run School Glue
Crayola Construction Paper - 22.9 cm x 30.5 cm (9" x 12")
Crayola Soft Paintbrushes
Pencils
Table Salt
Copy Paper - 21.6 cm x 27.9 cm (8 ½" x 11")
Steps: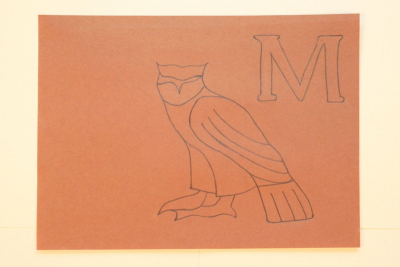 Draw the outline of the hieroglyph on the construction paper.
- make it almost as tall as the paper
Draw the alphabet letter it represents in one corner of the paper.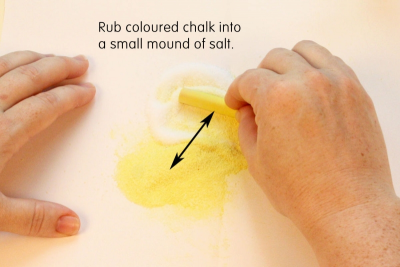 Fold a piece of copy paper in half short end to short end.
Open the paper and place it on the tablewith the crease facing down.
Pour a small mound of salt onto the paper.
Slowly rub coloured chalk into the salt.
Add more salt until you have about 2 tablespoons of coloured salt.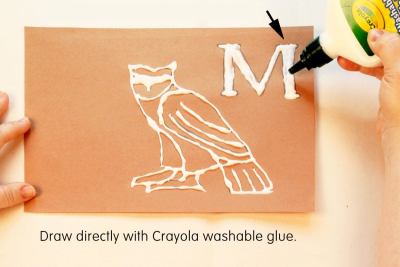 Use washable glue to outline the drawing.
Draw directly with the glue.
Fill in the alphabet letter with glue.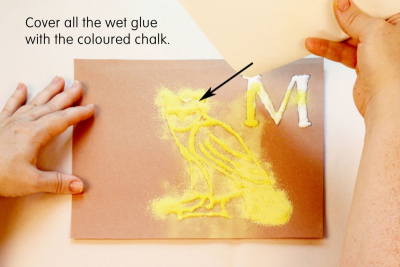 Fold the paper with the coloured salt in half.
Gently sprinkle the coloured salt over the wet glue.
Make sure to cover all the glue.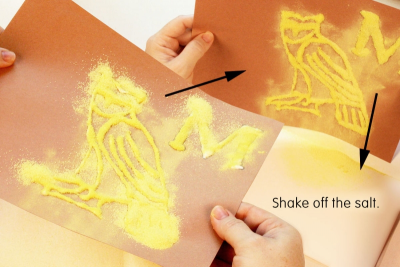 Gently shake the coloured salt off the construction paper and onto the salt paper.
Make sure you do not touch the glue lines.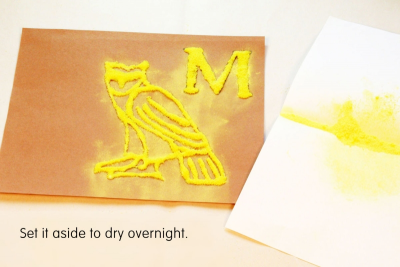 Repeat this process until all the glue is covered with coloured salt.
Set the drawing aside to dry overnight.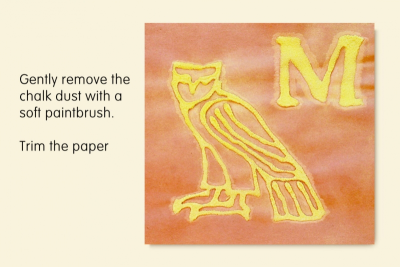 Use a soft paintbrush to gently remove the chalk dust from the paper.
Trim the paper to clean up the edges.