Supplies:
Crayola Fine Line Markers - Black
Crayola Marker & Watercolour Paper - 76 cm x 76 cm (3" x 3") - 25 pieces per student
Small Binder Clips - 1 per student
Steps: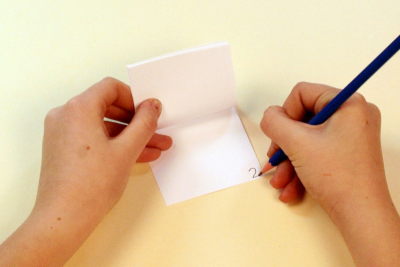 Stack your papers into a neat pile.
Start at the bottom of the pile and number the back of each paper.
This will help you keep your drawings in order.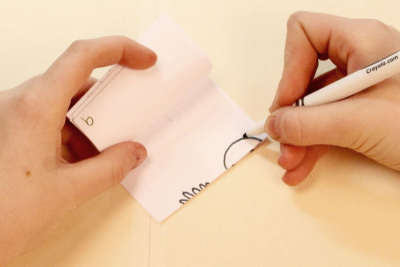 Decide on a topic for your animation, for example, hitting a volleyball.
Draw your first image on the very last paper in the pile – paper #1.
Draw the next image on paper #2.
Draw it almost the same as #1, but with a slight change.
Remember:
- If you draw it exactly the same there will be no motion;
- If you draw it with a slight change there will be smooth motion; and
- If you draw it with a big change there will be choppy motion.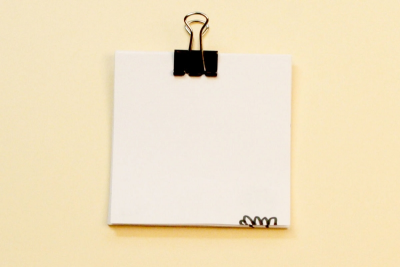 Continue this process while at the same time adding storytelling elements to your pages.
The final image of the book will be your top page.
Make sure all the papers are in the correct order.
Use a binder clip to bind the papers together.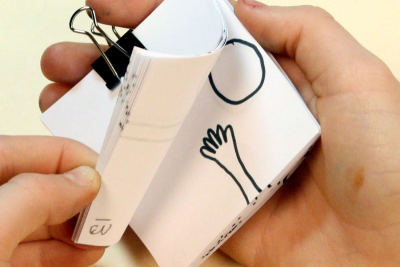 Hold the book in your hand and gently flip through the papers to see your drawings jump to life.
Subjects:

Language Arts,

Science,

Visual Arts,

Media Literacy

Grades:

Grade 4,

Grade 5,

Grade 6,

Grade 7,

Grade 8,

Grade 9,

Grade 10,

Grade 11,

Grade 12
---
Related Lesson Plans