Supplies:
Crayola Broad Tip Markers
Found Objects
Plastic Placemat - 1 per student
White Paper - 30.5 cm x 45.7 cm (12" x 18") - 1 per student
Spray Water Bottles - 1 per 6 students
Steps: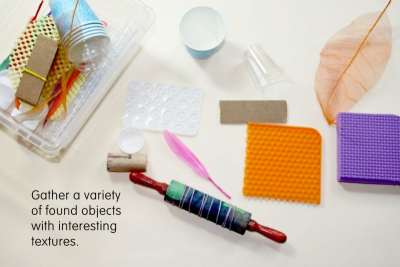 Gather a variety of found objects such as small paper cups, cardboard and foam pieces, and other textured surfaces.
Tape string to a rolling pin.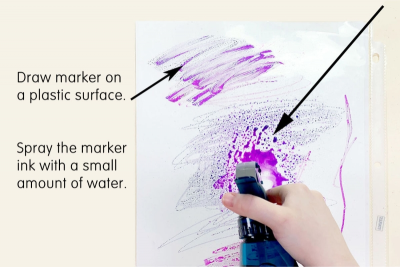 Draw marker on the plastic surface using the flat side of the marker.
Spray the marker ink lightly with a small amount of water.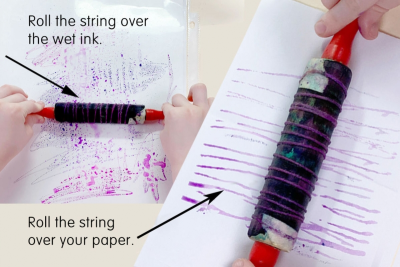 ​Roll a rolling pin with string taped to it across the wet ink.
Roll the string over your paper to make a print.
Press an object into the wet ink to pick up as much ink as you can.
Press the inked object onto your paper and press down to make a print.
Print lots of different kinds of lines.
Fill the paper with lots of different marks and colours.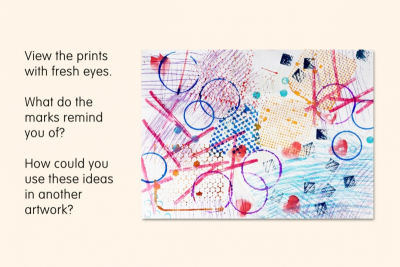 View the prints with fresh eyes.
What do they remind you of?
How could you use these ideas in another artwork?
Subjects:

Grades:

Kindergarten,

Grade 1,

Grade 2,

Grade 3,

Grade 4,

Grade 5,

Grade 6
---
Related Lesson Plans