Supplies:
Crayola Air-Dry Clay - White
Crayola Acrylic Paint - 6 Count
Crayola Paintbrushes - 5 Count
Crayola Sketchbooks - 1 per student
Slip
Paper Clips - 1 per student
Masking Tape
Pencils
Placemats - 1 per student
Paper Towels
Steps: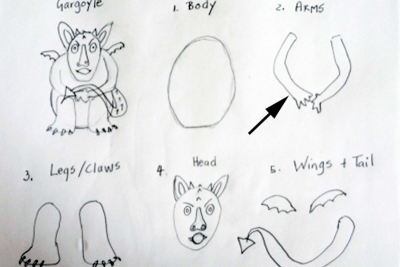 Make several thumbnail sketches focusing on exaggeration and proportions.
Choose the drawing you like the best to work with.
Draw each part of the gargoyle separately.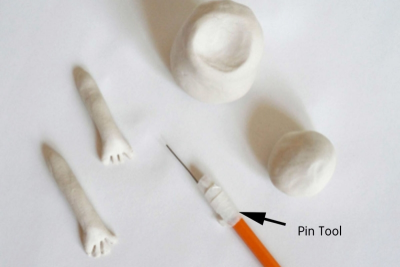 Make all the parts of the gargoyle separately based on the drawings.
Make a pin tool by taping an open paperclip to a pencil or pen.
Use it to cut details into the clay.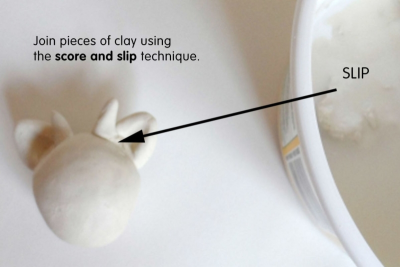 Before joining clay pieces be sure to use the score and slip technique for a secure bond – score the ends of the clay using a toothbrush or the pin tool and then apply slip.
Continue to join all the parts of the gargoyle using the score and slip technique.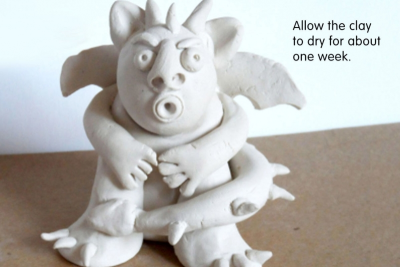 Allow the clay to dry for about a week.
If there are any parts that need to be supported during the drying time use some newspaper or cardboard to prop them up.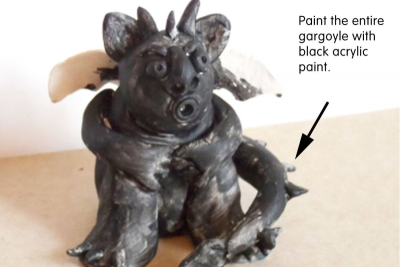 Once the clay is dry paint the entire gargoyle with black acrylic paint.
Allow it to dry for about 15 minutes.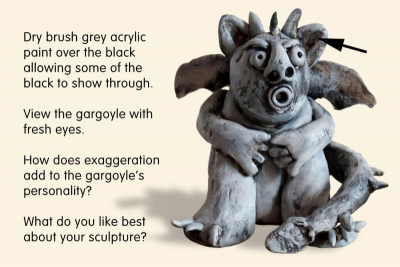 Dry brush light grey acrylic paint over the black allowing some of the black to show through.
- This will give the gargoyle the look of stone or concrete.
View the gargoyle with fresh eyes.
- How does exaggeration add to the gargoyle's personality?
- How do the proportions create emphasis?
- How is the craftsmanship evident in the finished artwork?
- What animals inspired your design?
- What do you like best about your gargoyle? Why?
Subjects:

Language Arts,

Social Studies,

Visual Arts

Grades:

Grade 7,

Grade 8,

Grade 9,

Grade 10
---
Related Lesson Plans