Supplies:
Crayola Air-Dry Clay - White
Crayola Acrylic Paint - 6 Count
Crayola Paintbrushes - 5 Count
Crayola Washable No-Run School Glue
Crayola Watercolour Paint - 8 Count
Wood Panel or Canvas - 25.4 cm x 25.4 cm (10" x 10") - 1 per student
Rolling Pins
Water Containers
Paper Towels
Natural Objects
Plastic Placemats - 1 per student
Steps: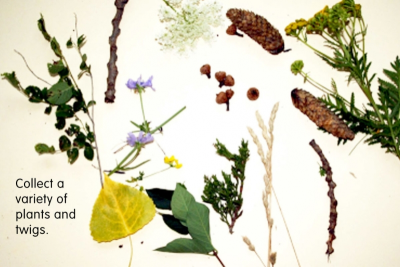 Collect natural objects from the environment such as sticks, flowers, leaves, rocks, berries and bark.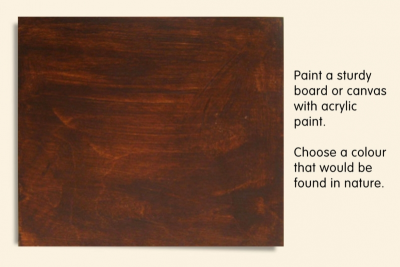 Paint a sturdy board or canvas with acrylic paint.
Choose a colour that would be found in nature.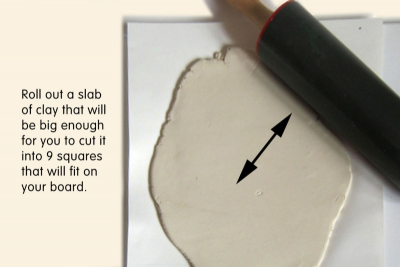 Roll out a slab of clay that will be big enough for you to cut it into 9 squares that will fit on your board.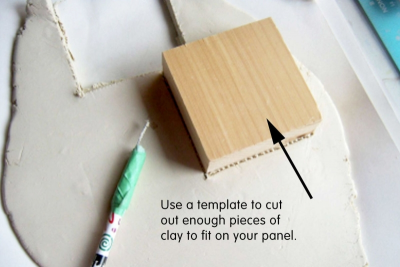 Use a square of wood or cardboard as a template to cut out enough pieces to fit on your panel.
Be sure the tiles will fit onto the panel without too much negative space.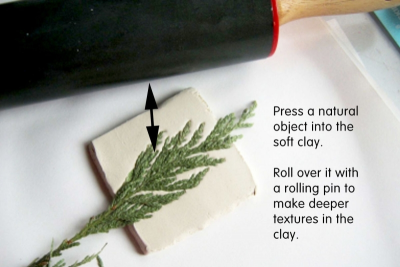 Press a natural object into one of the soft clay squares.
Roll over it with a rolling pin to make deeper textures in the clay.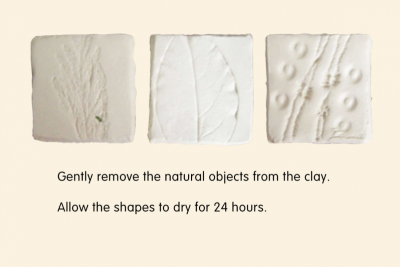 Gently remove the natural objects from the clay.
Allow the shapes to dry for 24 hours.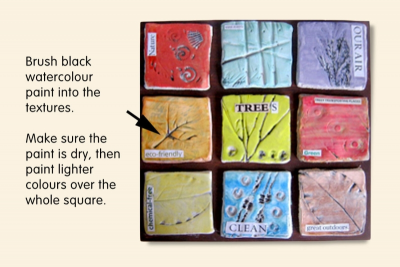 Brush black watercolour into the textures and let the paint dry.
Make sure the dark colour goes into all the textures.
Paint lighter colours on top allowing the dark colour to show the textures.
Arrange the squares on the board in a balanced composition.
Crayola No-Run School Glue to glue them in place.
Cut out some meaningful words from magazines and glue them onto your clay shapes.
Allow the work to dry for about 3 hours.
Subjects:

Language Arts,

Science,

Visual Arts

Grades:

Grade 7,

Grade 8,

Grade 9,

Grade 10
---
Related Lesson Plans