Supplies:
Crayola Modeling Clay - Variety of Colours
Plastic Sheet Protectors - 21.6 cm x 27.9 cm (8.5" x 11")
Small Mirrors - 30.5 cm x 30.5 cm (12" x 12") - 2 per student
Steps: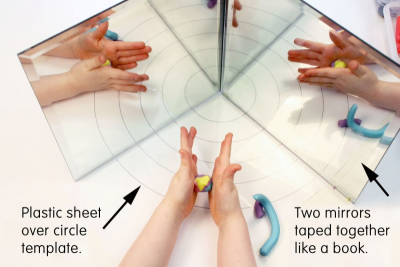 Work in front of the mirrors.
Roll small balls of modeling clay.
Flatten a ball onto one of the lines to make a circle.
Press more balls onto the lines to make a pattern.
Fill the lines with circles.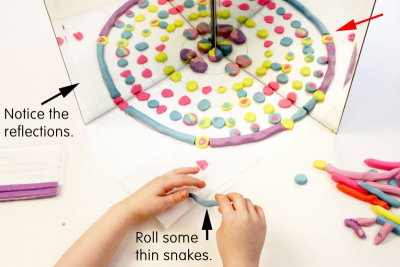 Add more colours and details to your circle patterns.
Roll some thin snakes of modeling clay.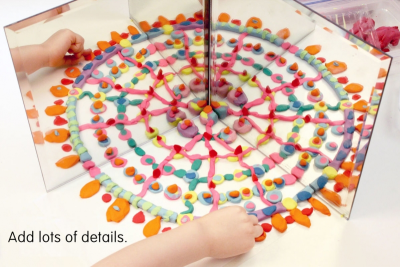 Add the snakes to your design.
Add lots of details.
Notice the reflections in the mirrors.
How many circles can you see?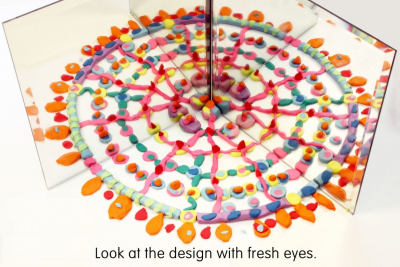 Look at your design from different angles.
- Look down at it.
- Look at it from the side.
- What do you see in the mirrors?
- What does it remind you of?
- How does it change when you look at it from a different angle?
Subjects:

Language Arts,

Mathematics,

Social Studies,

Visual Arts

Grades:
---
Related Lesson Plans