Supplies:
Crayola Model Magic
Crayola Glitter Glue
Crayola Scissors
Bamboo Skewers
Aluminum Foil
Cardboard or Foam Core Board - about 12.7 cm x 17.7 cm (5" x 7")
Steps: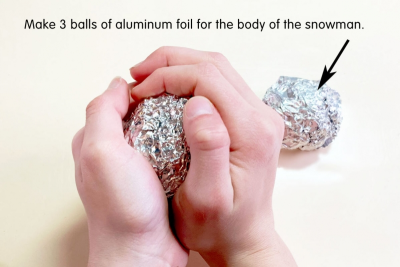 Make 3 aluminum foil balls for the body of the snowman.
They should be about the size of a clementine orange.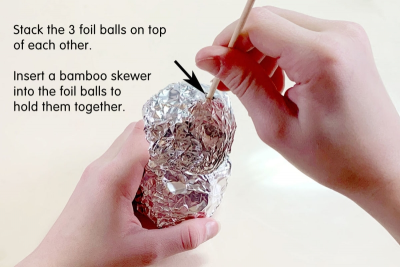 Stack the 3 foil balls on top of each other.
Insert a bamboo skewer into the centre of the foil balls to hold them together.
Make sure the skewer goes down through each foil ball until it gets to the bottom.
Use scissors to cut the bamboo skewer to size.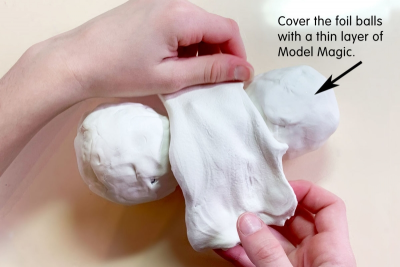 Cover the foil balls with a thin layer of Model Magic.
Press the Model Magic into the foil to be sure it sticks.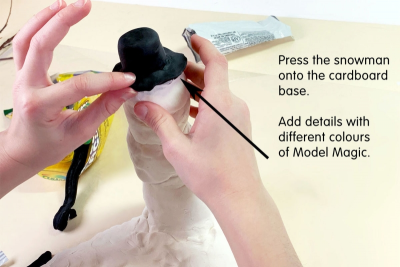 Press the snowman onto the cardboard base.
Use Model Magic to attach it.
Spread Model Magic on the base for snow.
Add details with different colours of Model Magic.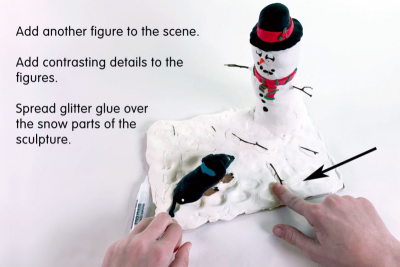 Add another figure to the scene.
Add contrasting details to the figures.
Allow the sculpture to dry for about 3 days.
When it is dry, spread glitter glue over the snow parts of the sculpture.
Subjects:

Language Arts,

Visual Arts

Grades:

Grade 3,

Grade 4,

Grade 5,

Grade 6
---
Related Lesson Plans