Supplies:
Crayola Washable Paint
Crayola Paint Brushes
Crayola Fine Line Markers
Crayola Painting Paper - 22.9 cm x 30.5 cm (9" x 12")
Round Wooden Circles
Water Containers
Paper Towels
Steps: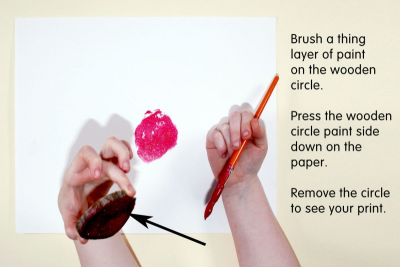 Brush a thin layer of paint on the wooden circle.
Press the wooden circle paint side down on the paper.
Remove the circle to see your print.
Print 1 or 2 red circles and 1 or 2 blue circles.
Each circle will be a bird.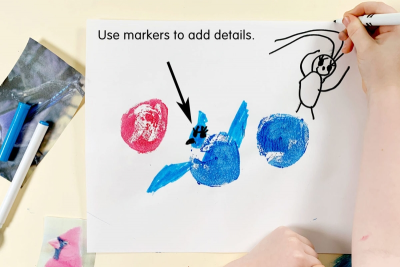 Look at pictures of cardinals and blue jays.
Use markers to add details.
- crest
- wings
- tail
- legs
- feet
- beak
- eyes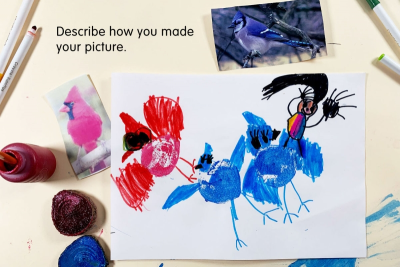 Check to see you have added lots of details.
Describe how you made your picture.
Subjects:

Language Arts,

Science,

Visual Arts

Grades:

Kindergarten,

Grade 1,

Grade 2,

Grade 3
---
Related Lesson Plans