Supplies:
Crayola Watercolour Paints - 8 Count
Crayola Paint Brushes - 4 Count
Crayola Tempera Paint - 6 Count
Crayola Fine Line Markers - 12 Count
Crayola Washable No-Run School Glue
Crayola Glue Sticks
Crayola Scissors
Crayola Marker & Watercolour Paper - 22.9 cm x 30.5 cm
Masking Tape
Plastic Placemats - 1 per student
Water Containers
Paper Towels
Table Salt
Steps: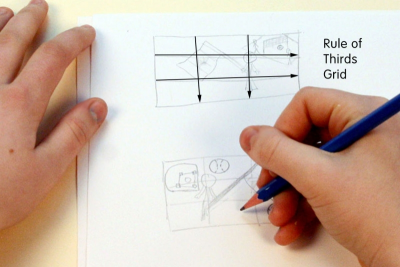 Work with your paper in the horizontal (landscape) position.
Make 4 thumbnail sketches
Draw the rule of thirds grid inside each rectangle before beginning your sketch.
Make sure your dominant element is located within one of the 4 intersecting points on the grid.
Think about how you will be holding your flag and what symbols you can use to represent your dreams.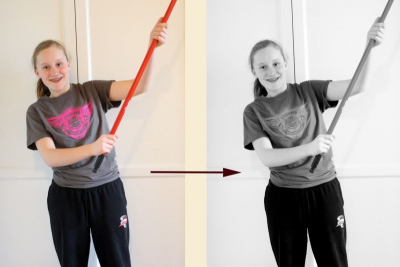 Work with a partner.
Strike the pose you want to use in your poster.
Have your partner take the picture with a device.
Convert the picture to black and white.
Print the picture in the size you plan to use in your composition.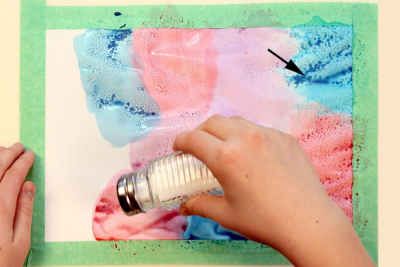 Tape a piece of watercolour paper to a plastic mat.
Use one long strip of painter's tape for each side.
The tape will leave a white border around the finished painting when you remove it.
Moisten the watercolour paints by dropping a brush load of water on each colour.
Fill the paper with colour.
Make sure the paint is still wet.
Sprinkle salt over the wet paint.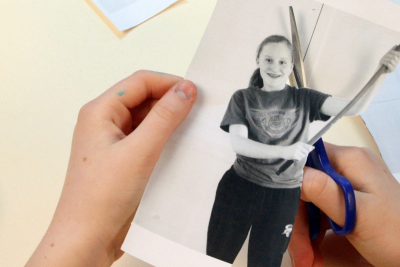 Set the painting aside to dry.
Cut out your picture.
Start finding and cutting out letters to spell Canada 150.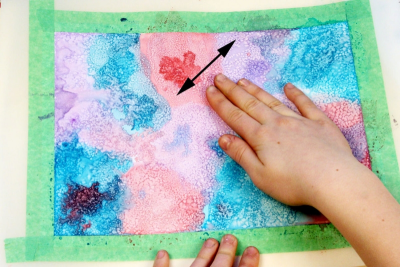 When the painting is dry, rub off all the salt.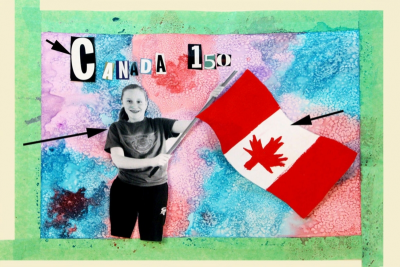 Start playing with your composition.
Cut out more letters if the ones you chose are not working.
Use other mediums to add details.
Do not glue anything down until you have everything worked out.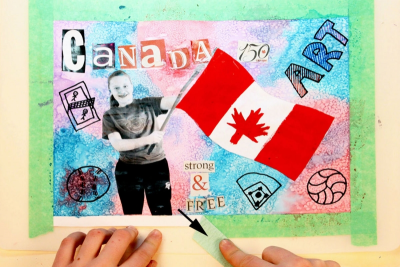 When you are happy with the composition carefully glue everything down.
Draw details after you have glued everything in place.
When you are completely finished gently remove the tape.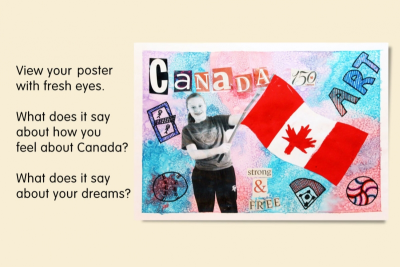 Look at your poster with fresh eyes.
- What does it say about how you feel about Canada?
- What does say about your dreams?
- What else does it tell us?
- What do you see that makes you say that?
Subjects:

Grades:

Grade 4,

Grade 5,

Grade 6,

Grade 7,

Grade 8,

Grade 9
---
Related Lesson Plans